TABLE OF CONTENTS
Inventory Consumption Feature and Who Can Access It
Inventory consumption allows you to transfer or take off items between warehouses.
This feature can be highly advantageous when you work on schedule and know exactly what items will be used.
Users with Warehouse manager roles can work with this feature.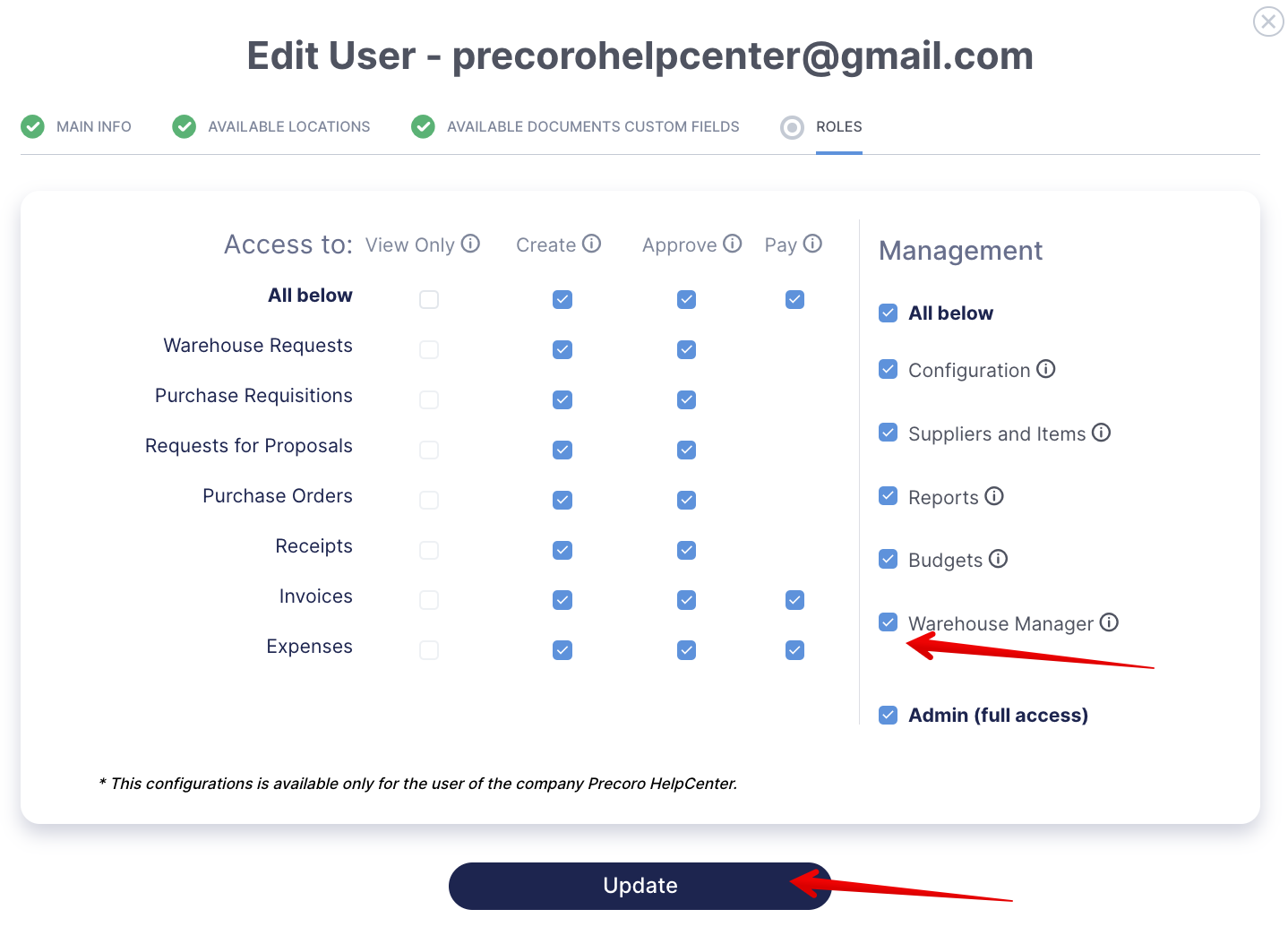 How to Create an Inventory Consumption

1. Add Items/Documents Custom Fields to track the necessary information.

In Configuration → Items/Documents Custom Fields, activate the Inventory Consumption setting and press Update to save the changes.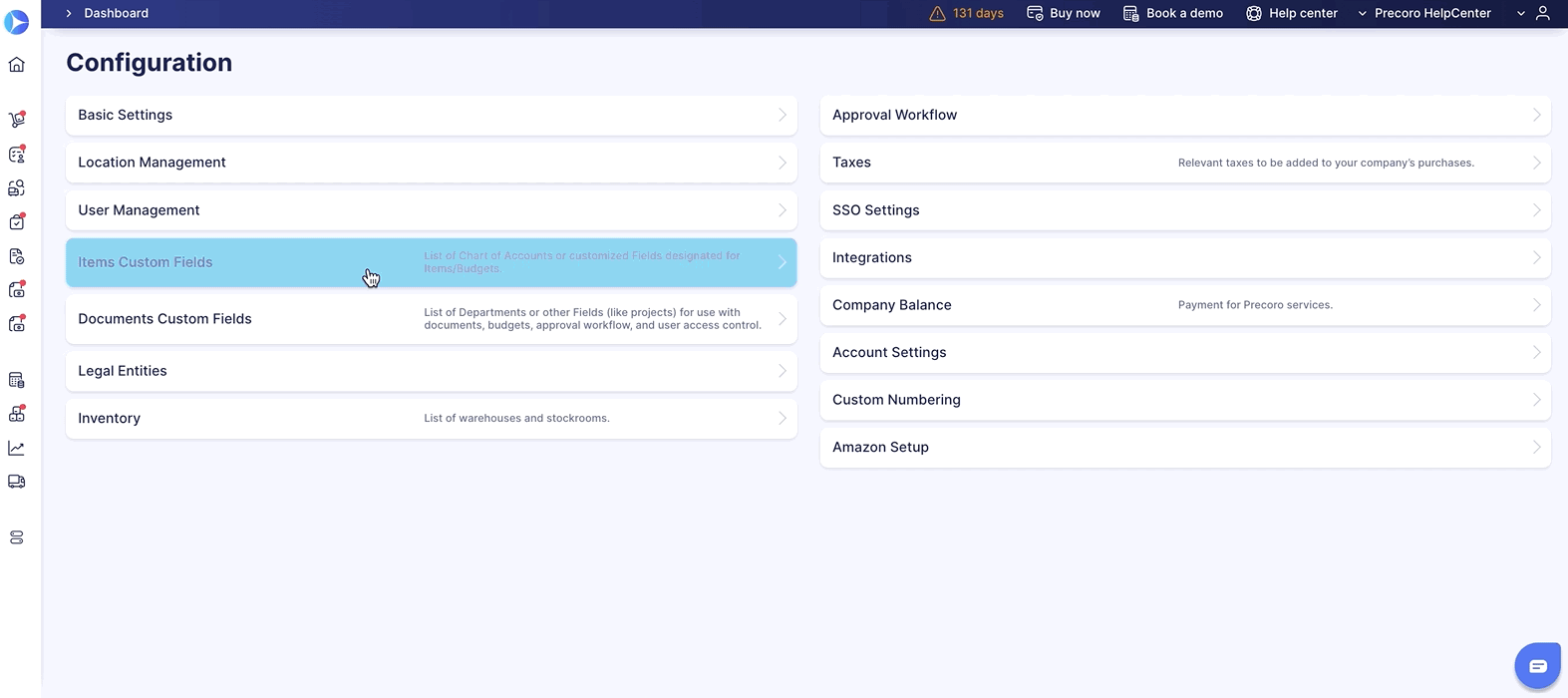 Please note that with Inventory Consumption activated in Items/Documents Custom Fields, the Limit Access to Documents feature will be unavailable.

2. Create the Inventory Consumption document.


1. Open Inventory on the left-side menu and click the Create Inventory Consumption button.
2. Fill out all required fields.
3. Click on the Create button below.
3. Add Items to the created document.


1. Click the Add Item button to choose from the inventory items list.
2. Press Edit to enter additional information about the item and Save the changes.
3. Specify the amount you wish to transfer.
4. Press Confirm.


Managing the Created Consumption


After Confirming, the Consumption will be displayed on the Stock Transfers page.




On the Inventory Management page, you can set and see the Gross/Net Total sum of items in the Warehouse:

To set the Gross/Net Total sum for display, choose the type of Total sum for display in Configuration → Basic Settings → MISC → "The total in the document's lists":

You can manage all the created documents on the Inventory Consumptions page and see information regarding:
Document number #
Status
Creation/Transfer Date
Posted to Warehouse.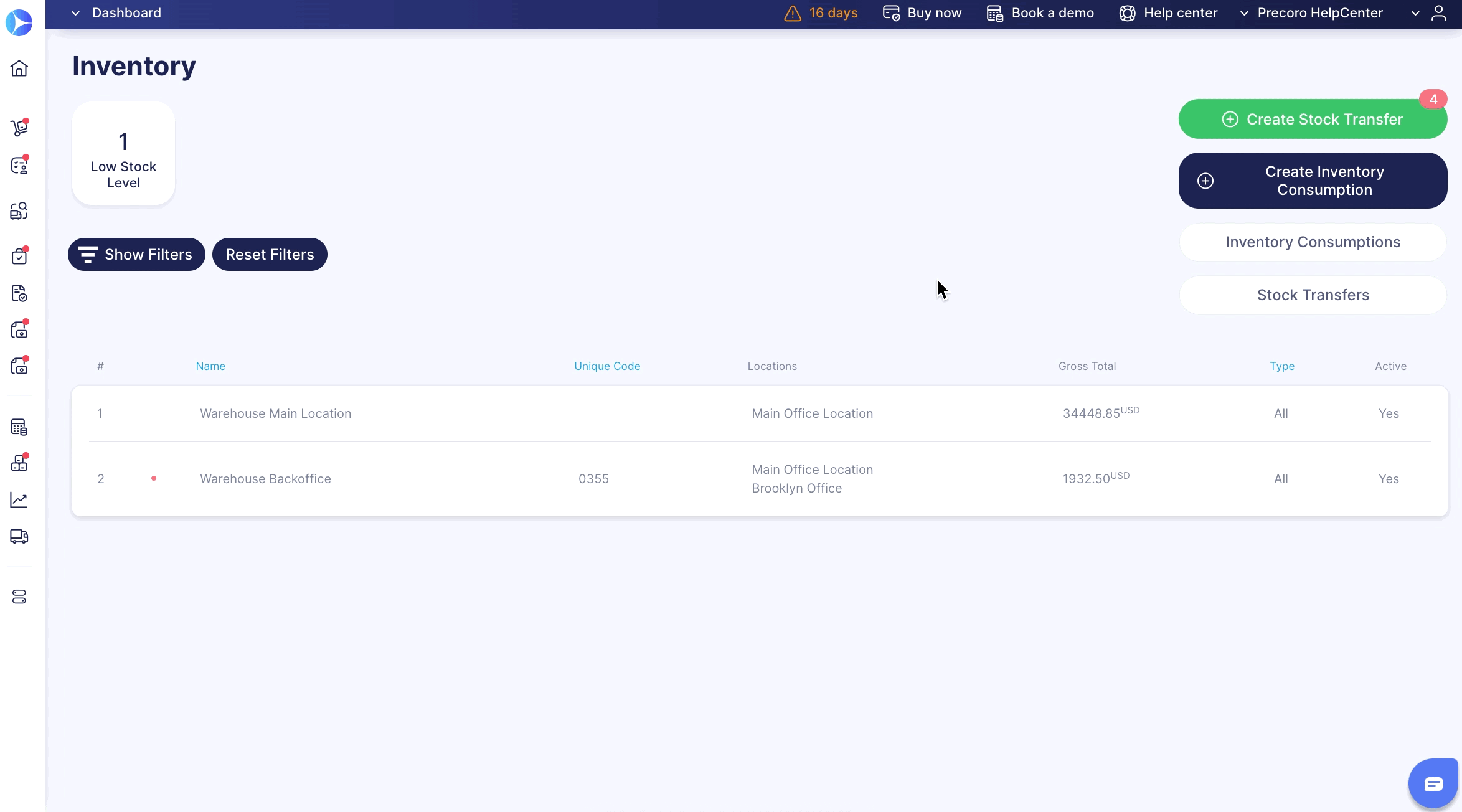 You can export an Inventory Consumption in PDF or XLSX Formats by selecting the needed option:
Editing Inventory Consumption
Click on the Edit Inventory Consumption button to make changes to the created document.
Please note that editing is only available on the document's Draft status.

You can edit the following fields:
Transfer Date*
Location*
Post to Warehouse
Document Custom Fields (if added).