Bigger companies typically require customized and/or separated purchasing processes.
In Precoro, you can simultaneously manage the procurement process for different branches and subsidiaries.
3 Steps to Set Up Multiple Companies Control and Access:

1. Define your requirements:
How many companies are there?
What are the companies' names?
What are their main currencies?
Who is the administrator for every company?
2. Buy as many additional companies as your business process requires on the Precoro Billing page.
If you have any questions regarding the billing, please contact your Customer Success Manager, who will gladly help you with that.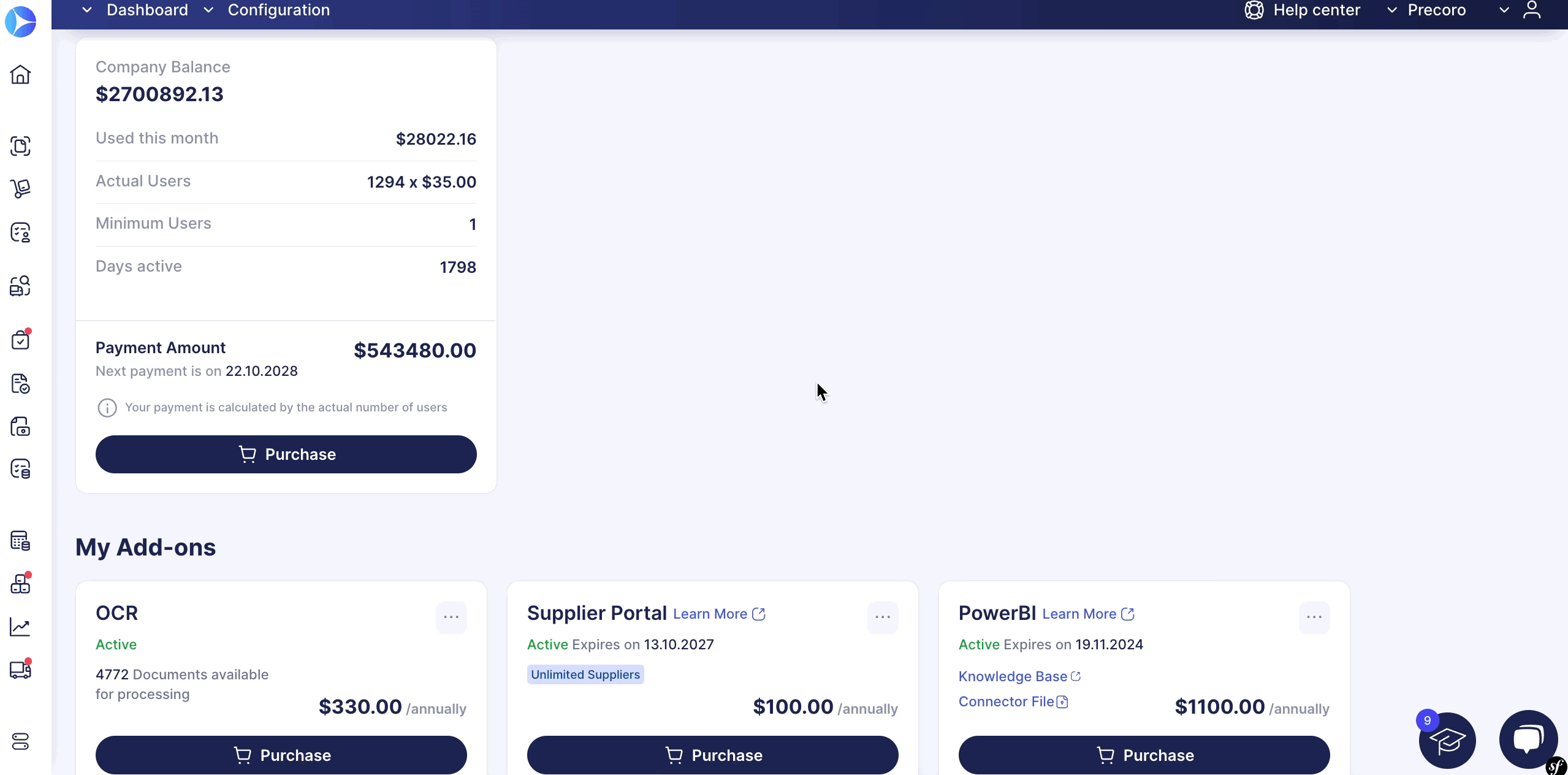 3. Establishing multiple companies can take up to several business days.
After the setup, all administrators will have access to multiple companies and can switch between companies.

This is how it works: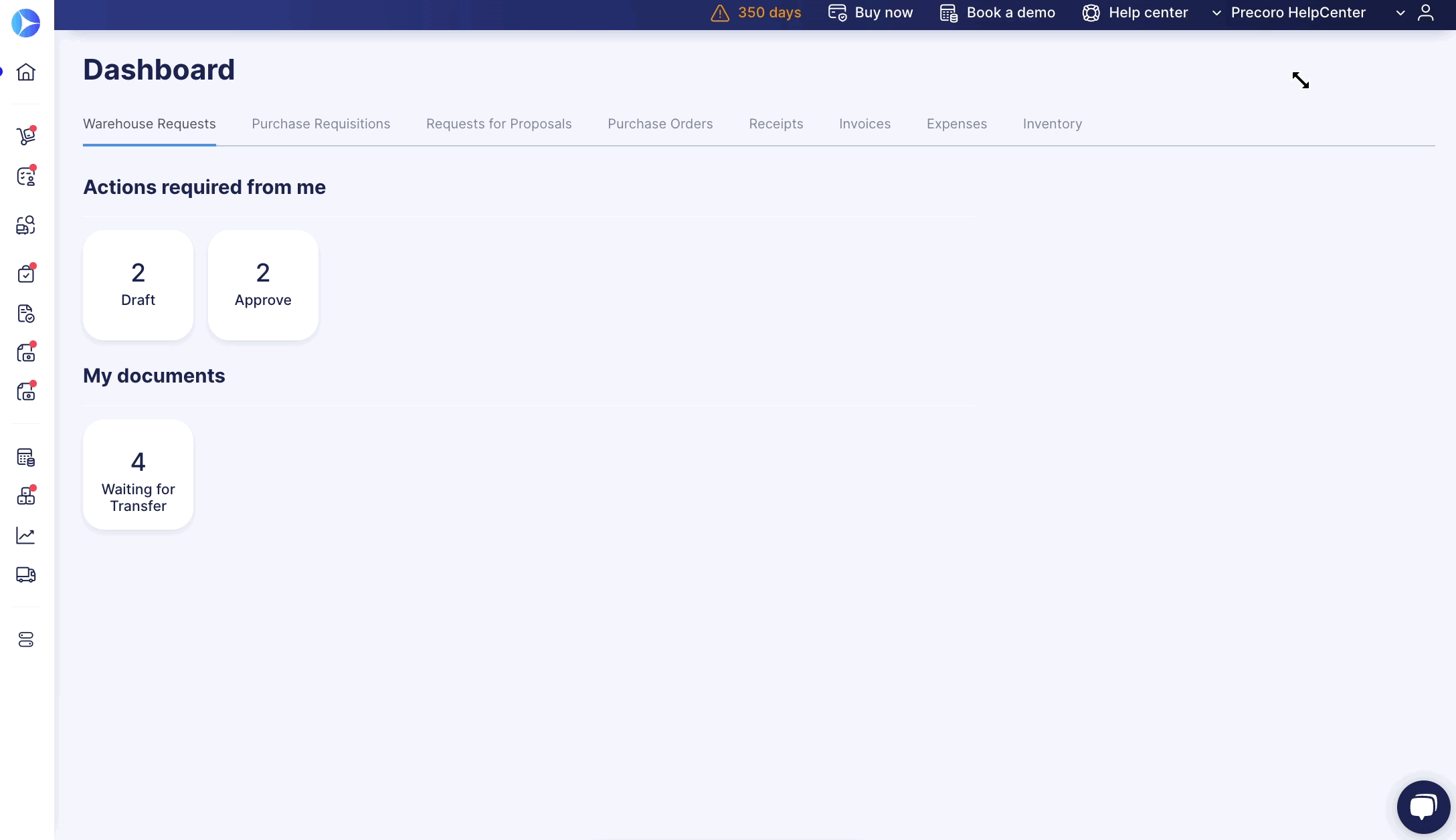 Please note that the following settings are individualized for each company and your company administrator will be able to set them up:
You are not able to share or transfer these settings automatically to another company.

If you have questions about setting up the new company you can always contact our Customer Success Team for help.