An approved Purchase Order is an important procurement document. If the Purchase Order contains an error or notes from the Supplier, you can correct it or read the Supplier's notes.
Find the Purchase Order and press the Revise button.
The Purchase Order is available for Revision until it contains uninvoiced or unreceived items.
The initiator and approver of the Purchase Order can also edit documents with Pending or Matching statuses.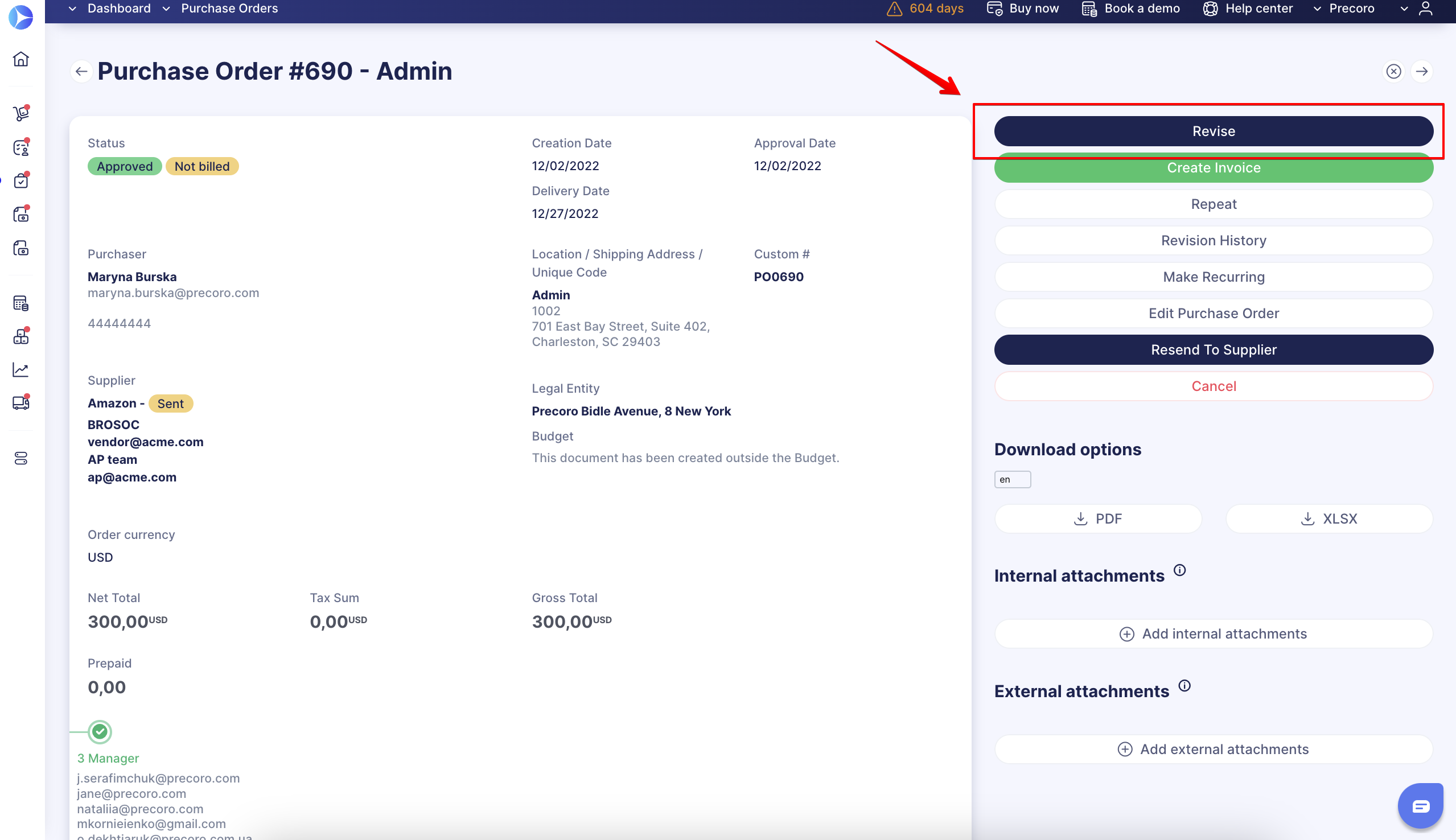 2. When revising the Purchase Order, you can edit items, add, delete, or reject something, change the Delivery Date, Legal Entity, Documents Custom Fields (if they are not in the Approval Workflow), Terms of Payments, and Contracts.
You can also edit quantities, prices, and Chart of Accounts for the item until you have uninvoiced and unreceived quantity. Once your item is fully received or invoiced, it is blocked for editing.
If you did not receive some items and the Supplier will not deliver them, you can reject them in PO.

3. Confirm the Purchase Order when you are ready. Depending on the changes you made, the Purchase Order will remain in Approved status or will be sent for re-approval. Read more information on the re-approval in this article.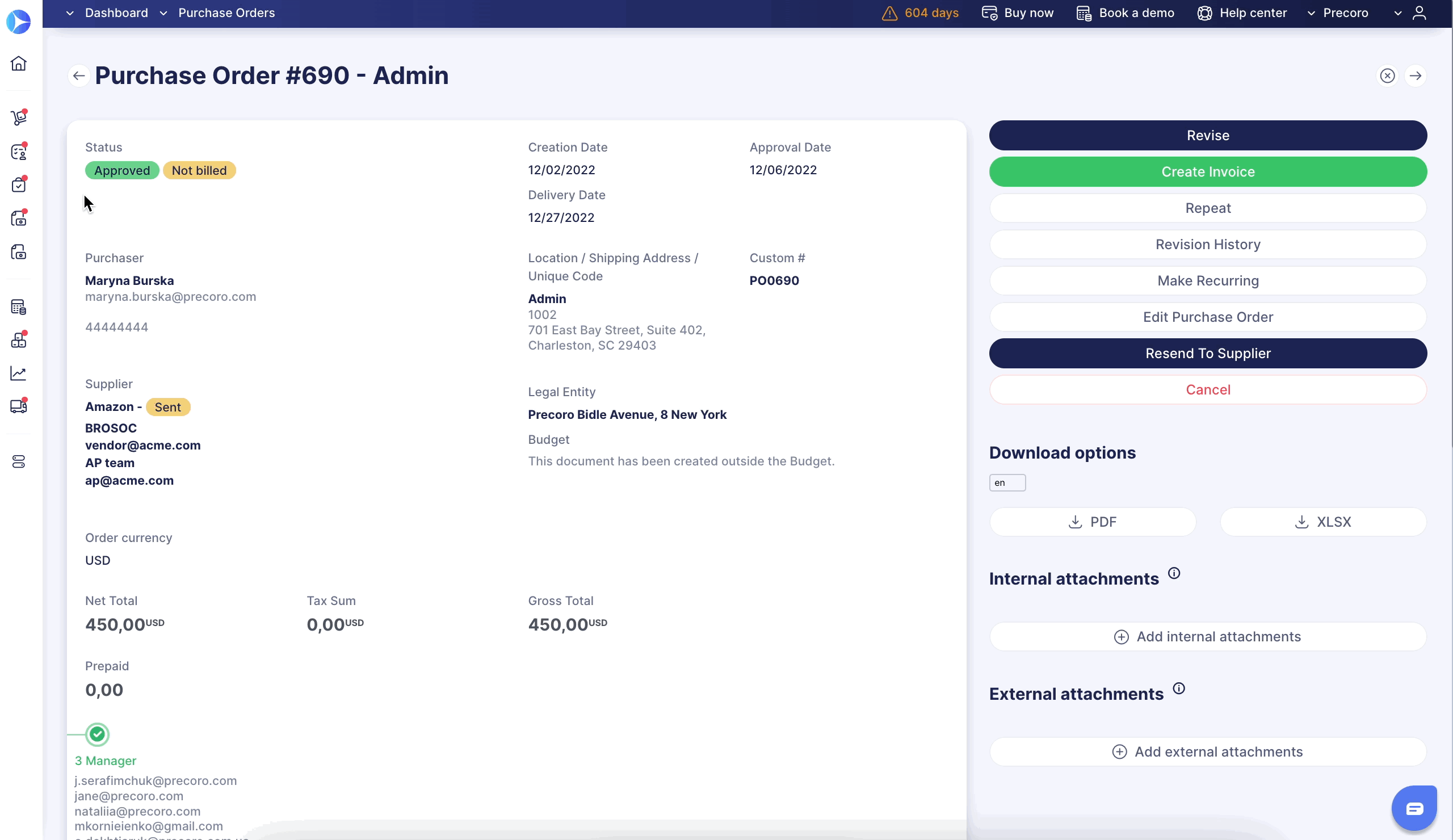 4. If needed, resend the Purchase Order to the Supplier manually.