Recurring Orders solve the problem of manually sending repeated Purchase Orders to your suppliers. With this feature, you can automate regular purchases and forecast the spending pipeline.
TABLE OF CONTENTS


Most Common User Cases

Repeated purchases like coffee/water delivery or any other items you want to order on a schedule
Packing materials.
How to Create a Recurring Purchase Order

You can create a Recurring Purchase Order from scratch or convert one of your existing Purchase Orders.
You can make the document recurring only if it does not have any related documents.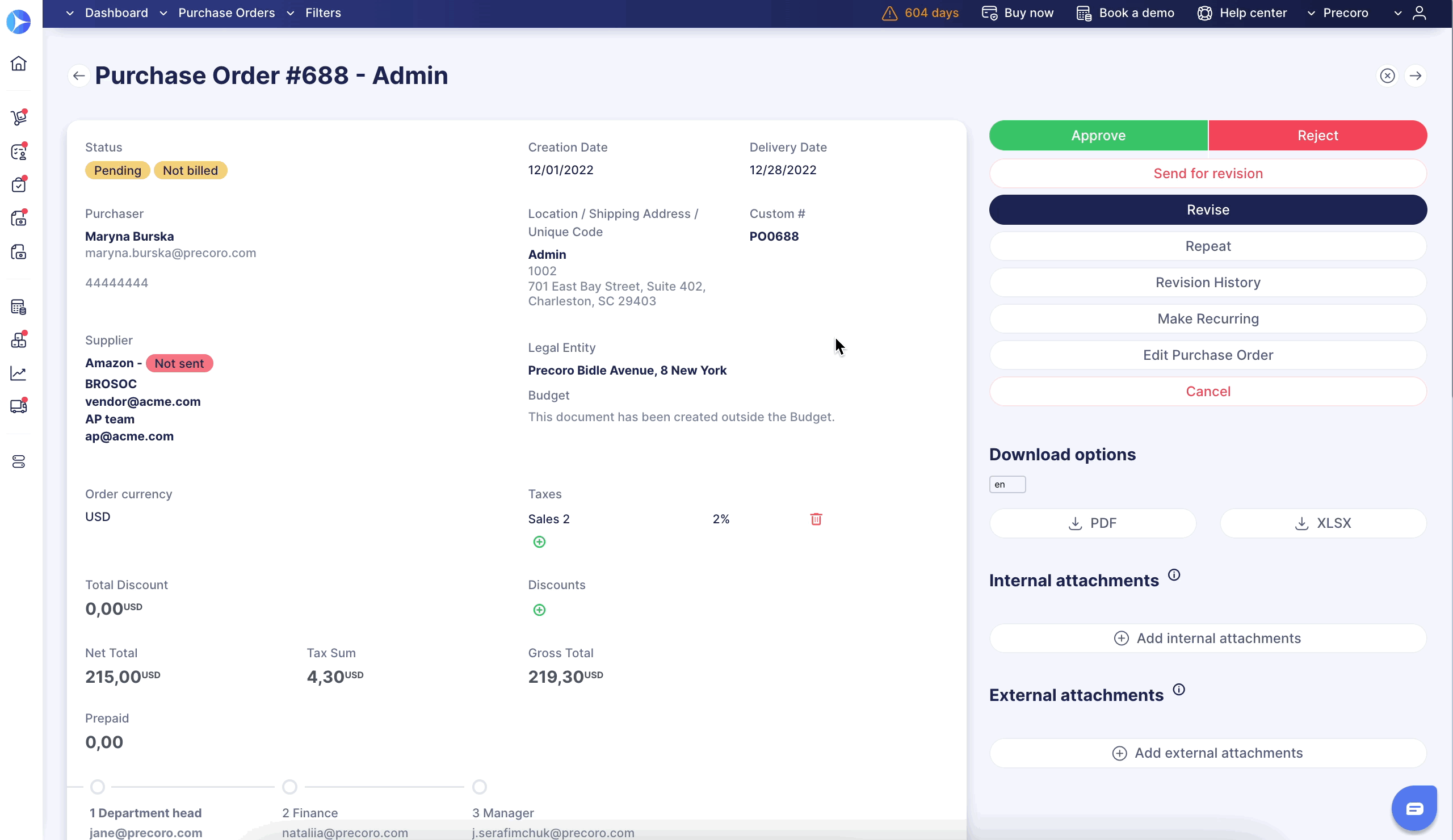 Depending on the date you set when creating a Recurring Purchase Order, Precoro will create a Purchase Order automatically and send it for approval.
You can change the initial Recurring Order at any time, but please note that these amendments will affect every following document.
How Recurring Purchase Orders Are Reflected in Your Budget

If you have chosen a budget for a specific Recurring Purchase Order, Precoro will reserve the budget amount depending on the Gross/Net total of your Purchase Orders.
For example, you purchase 11 pounds of coffee every month: The price for 1 pound is $100 and the total sum would be $1,100. You can create a recurring order for one year, and Precoro will reserve $6,000 in the budget chosen. Once your monthly Order is confirmed automatically, $11,00 will move from the "Reserved" to "Used" section.