TABLE OF CONTENTS
Budget Breakdown Display for Approved Documents

We have added the ability to open the Budget Breakdown for Invoice and Purchase Order on the Approved status.
The Show Budget Breakdown function is now available for both Invoice and Purchase Order documents on Draft, In Revision, and Approved statuses.

With this, please also note that on Approved status, you cannot Edit the current Budget.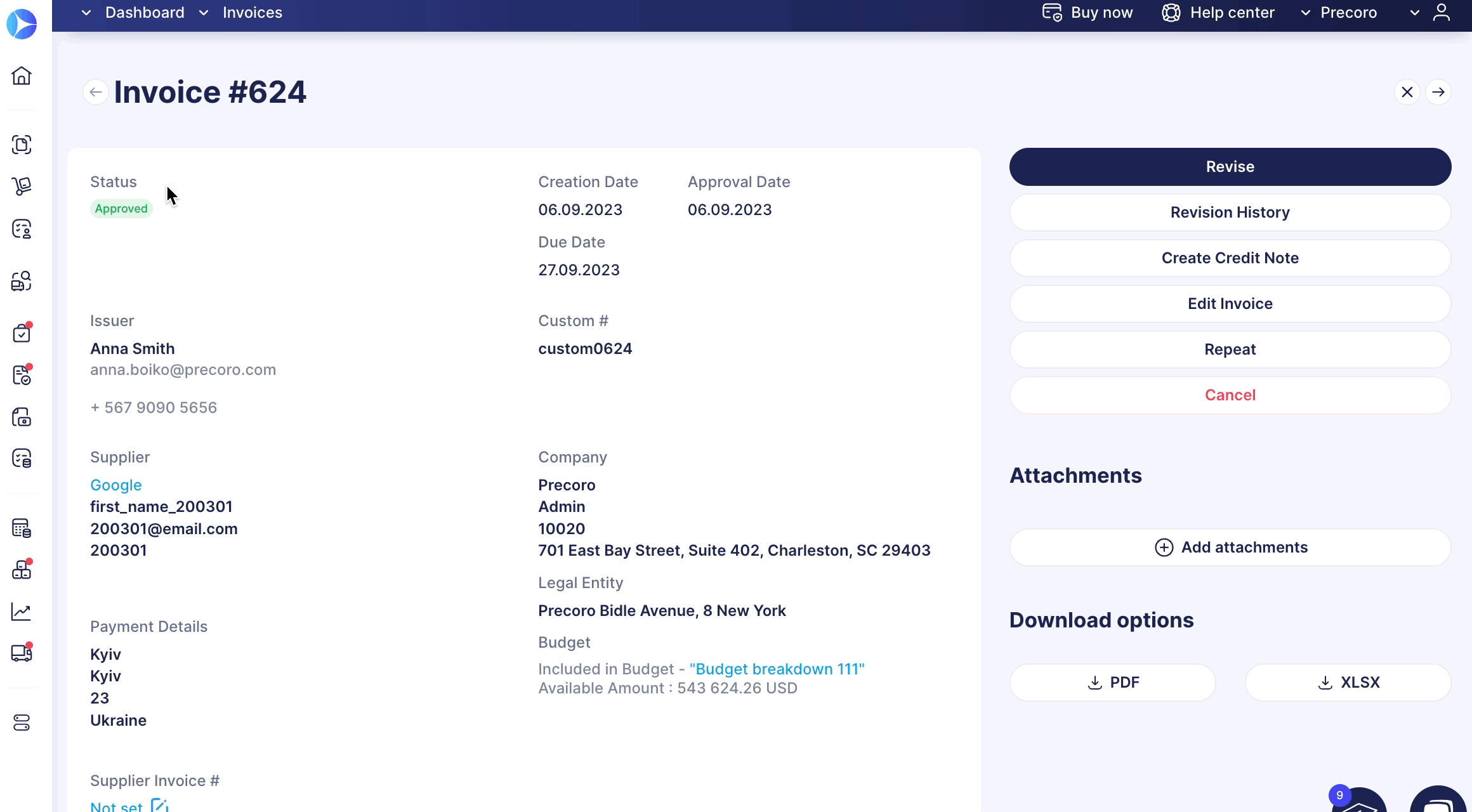 Added New Approval Date Filter

We have added a new Approval Date Filter that shows the final approval date (when the latest approver made a last document confirmation).
Using this filter, you can quickly obtain information on current Approved Invoices ready for payment. Filtering results will not contain documents on re-approval and with In Revision statuses.
First, you must apply the Approved Status filter and then choose the Approval Date range to see the results.

The new filter can be found:
In Custom Reports with the Invoice document type.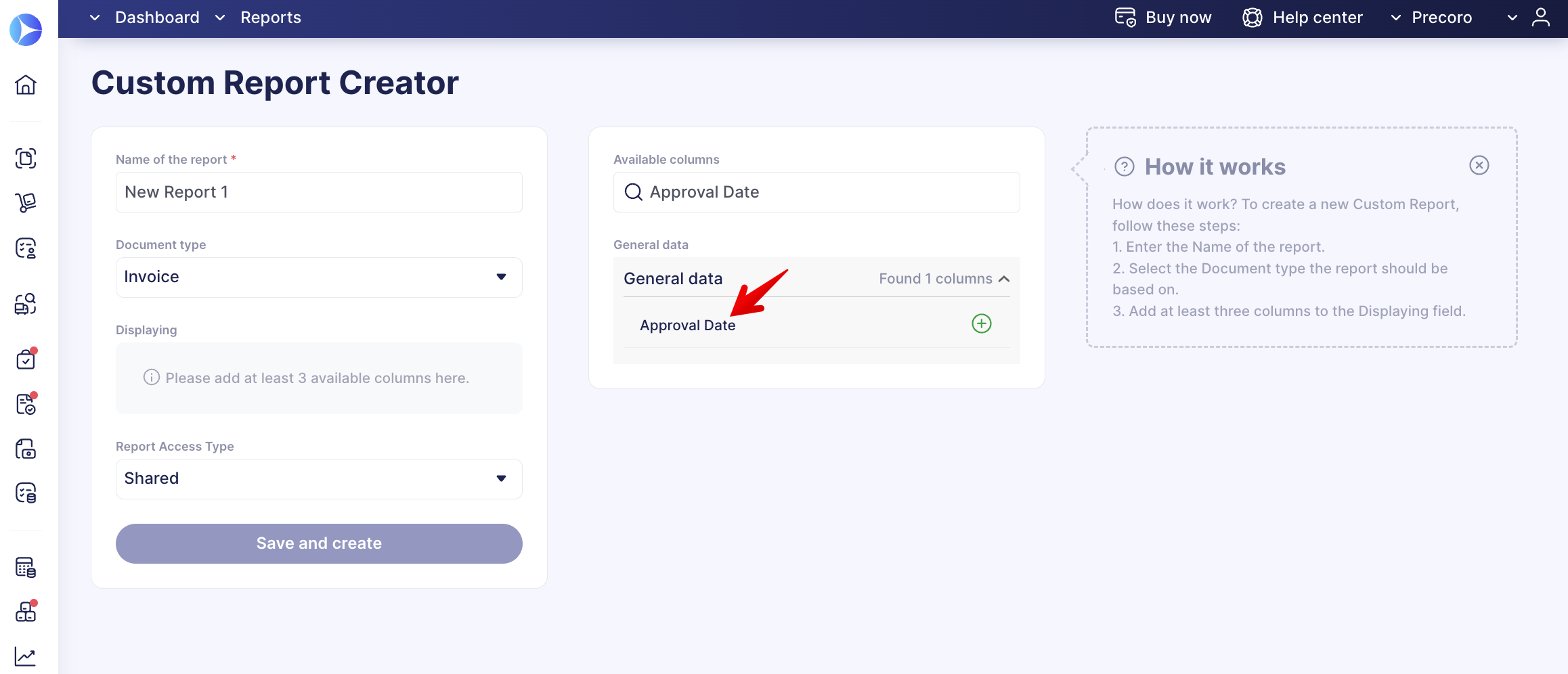 In preset Invoice Export by Items report.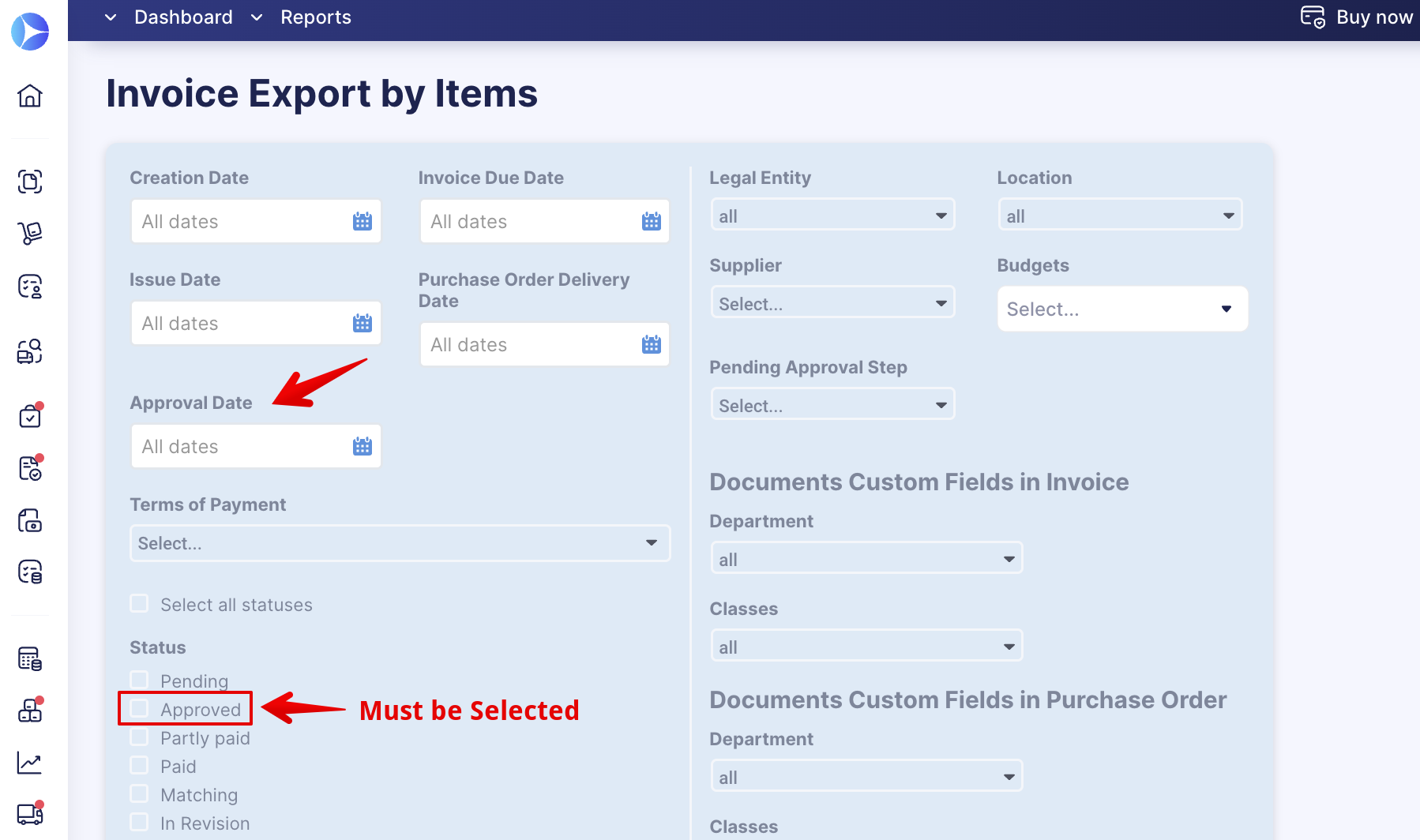 In filters on the Create Payment page.
In filters on the Invoice management page.
Improved Document and Custom Numbers Search

We have improved the search process for Document and Custom # fields in the Warehouse Requests, Purchase Requisitions, Requests for Proposals, Purchase Orders, Invoices, Payments, Receipts, and Expenses.
You can now search multiple documents by their full number using the comma sign ',' as a divider.
The functionality is available for both fast and advanced sets of filters for all Precoro users.