Updates:
Revision History in the Invoices
You can now select and compare changes made in the Invoice documents using the Revision History button.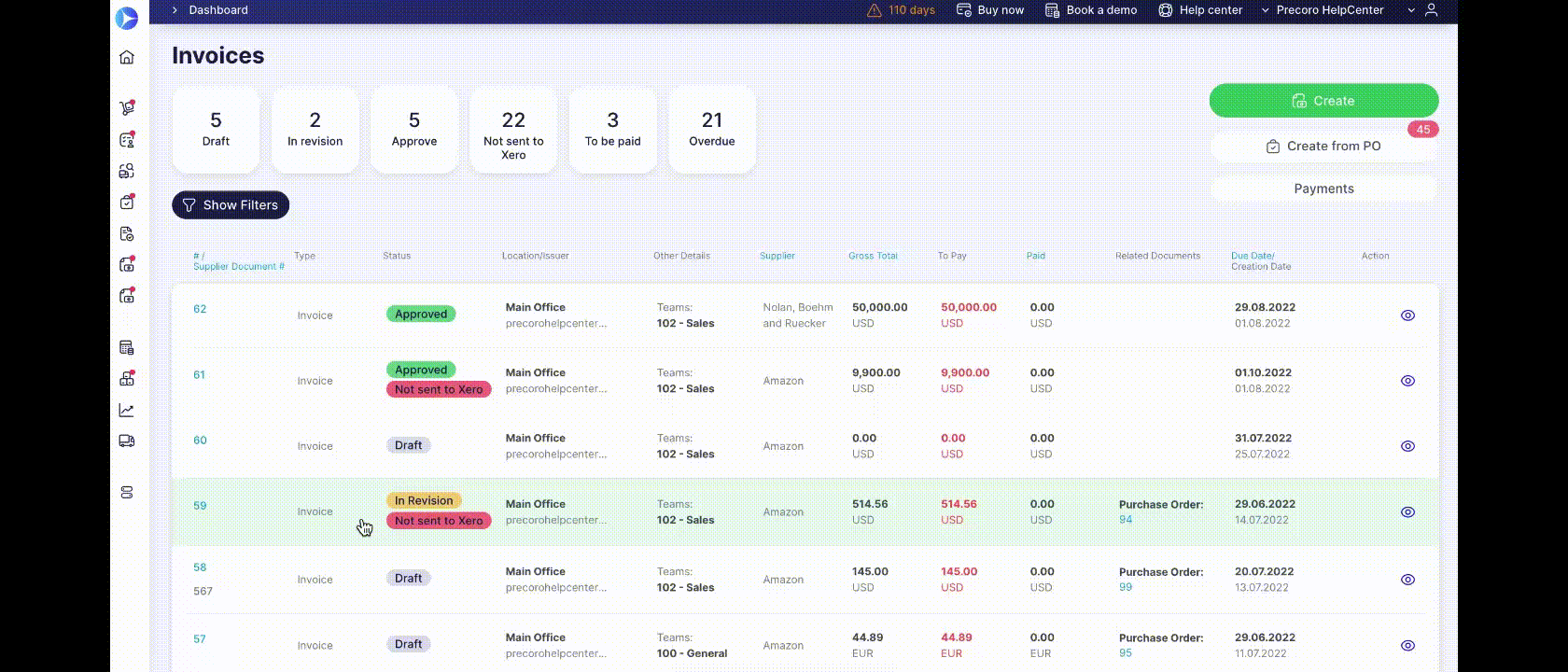 Additional information on how to use this function can be found here.
Track the Attachments Revision History
Now, you can conveniently track all attachment changes in Revision History.
This function is available in the following types of documents:
Invoices
Purchase Orders
Purchase Requisitions
Warehouse Requests
Track the changes made to the attached files by following their Statuses. You can also open or download them by clicking on the file name in Revision History.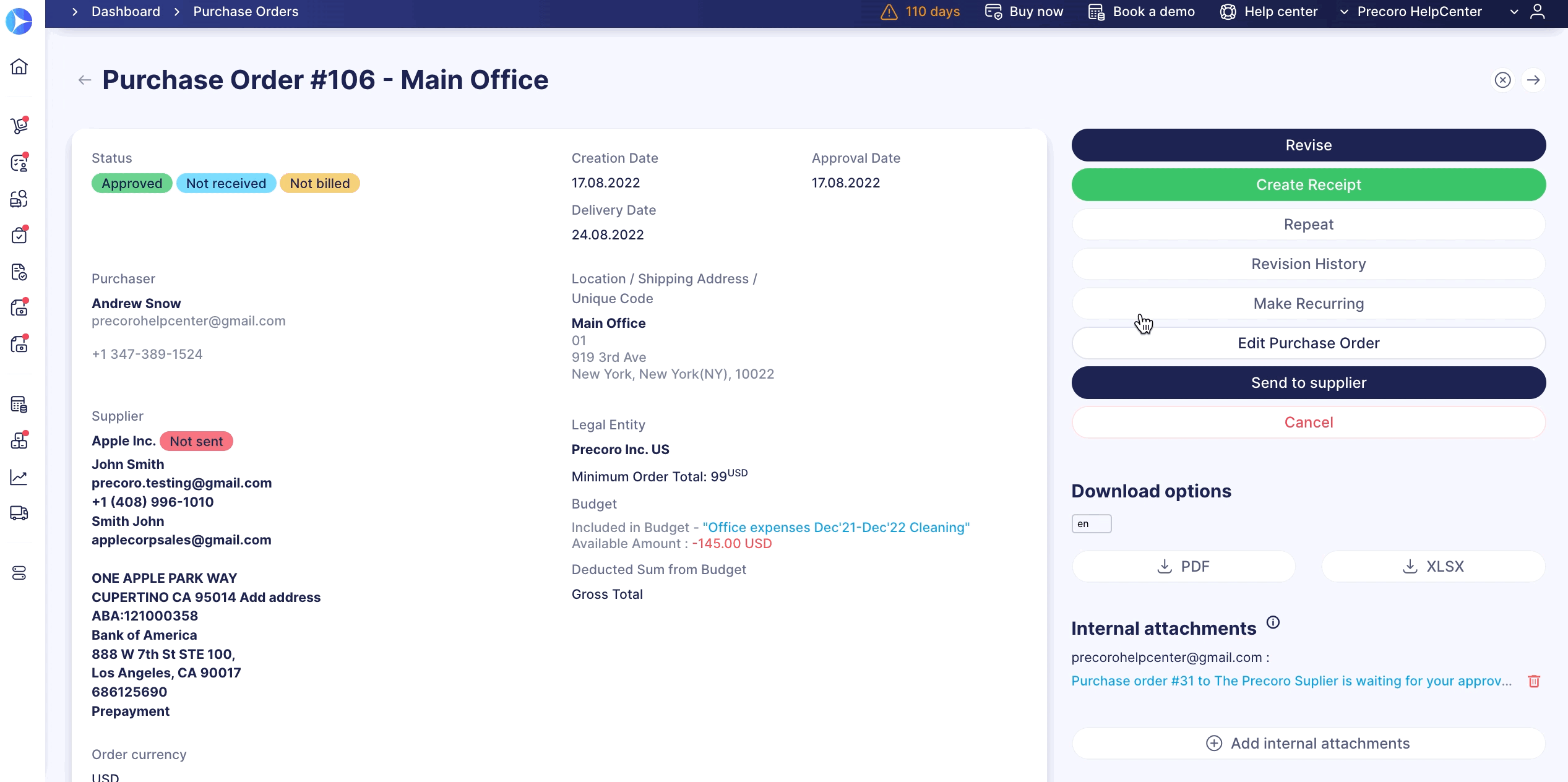 Import items in bulk into the Request for Proposal document
In two quick steps, you can import items in bulk to the Request for Proposal document: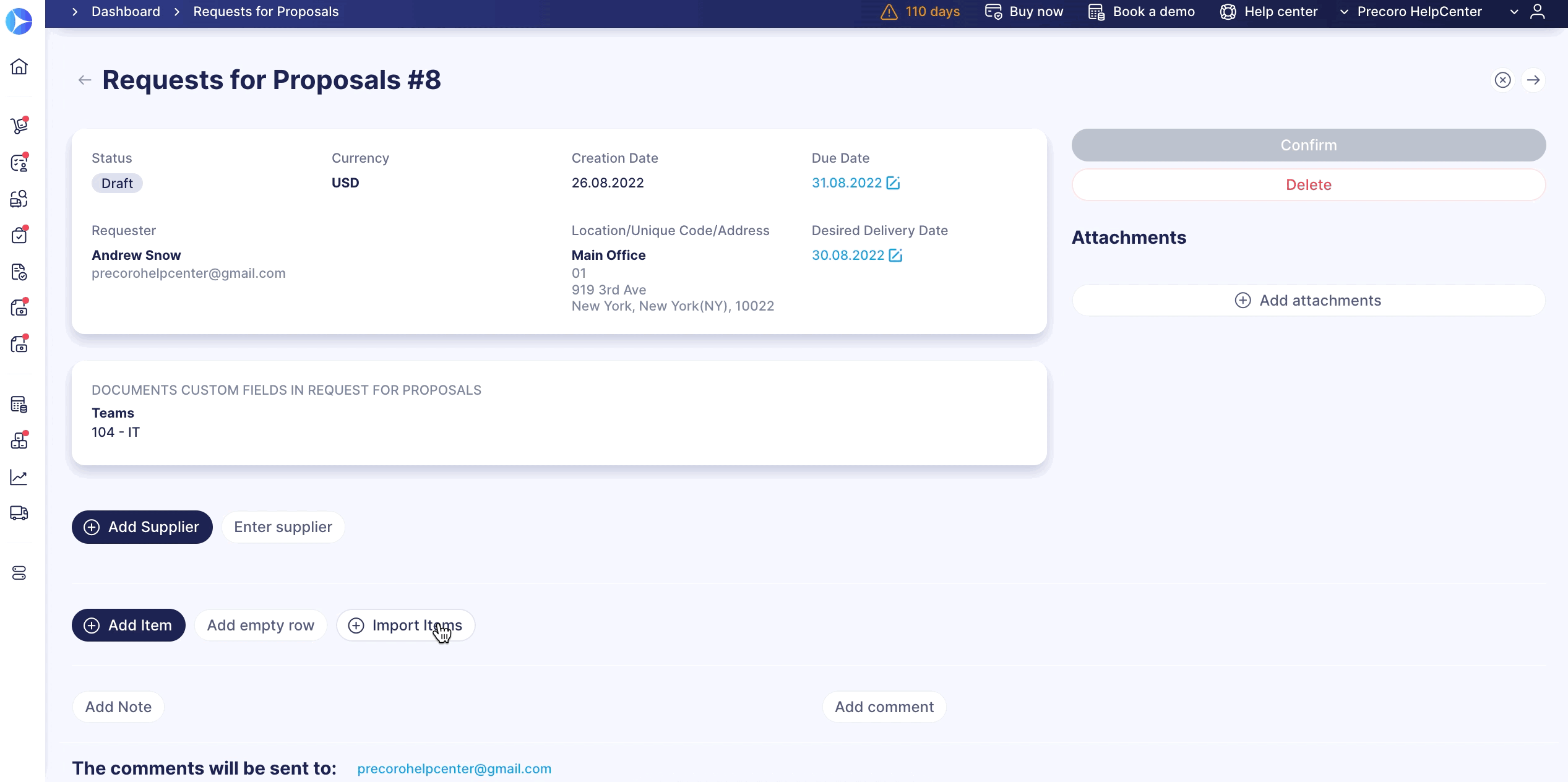 Changing column names in reports
To help bring clarity and unification in working logic, we have unified the column names in the following reports.
In preset Budget Usage report and custom build reports based on Invoice, Credit Note, and Purchase Order documents:
A Deducted sum has been changed into Used in Budget, which displays the amount used in Budget.
Deducted sum from Budget has been transformed into a Deducted sum, which shows the sum type, Gross, Net, or Custom.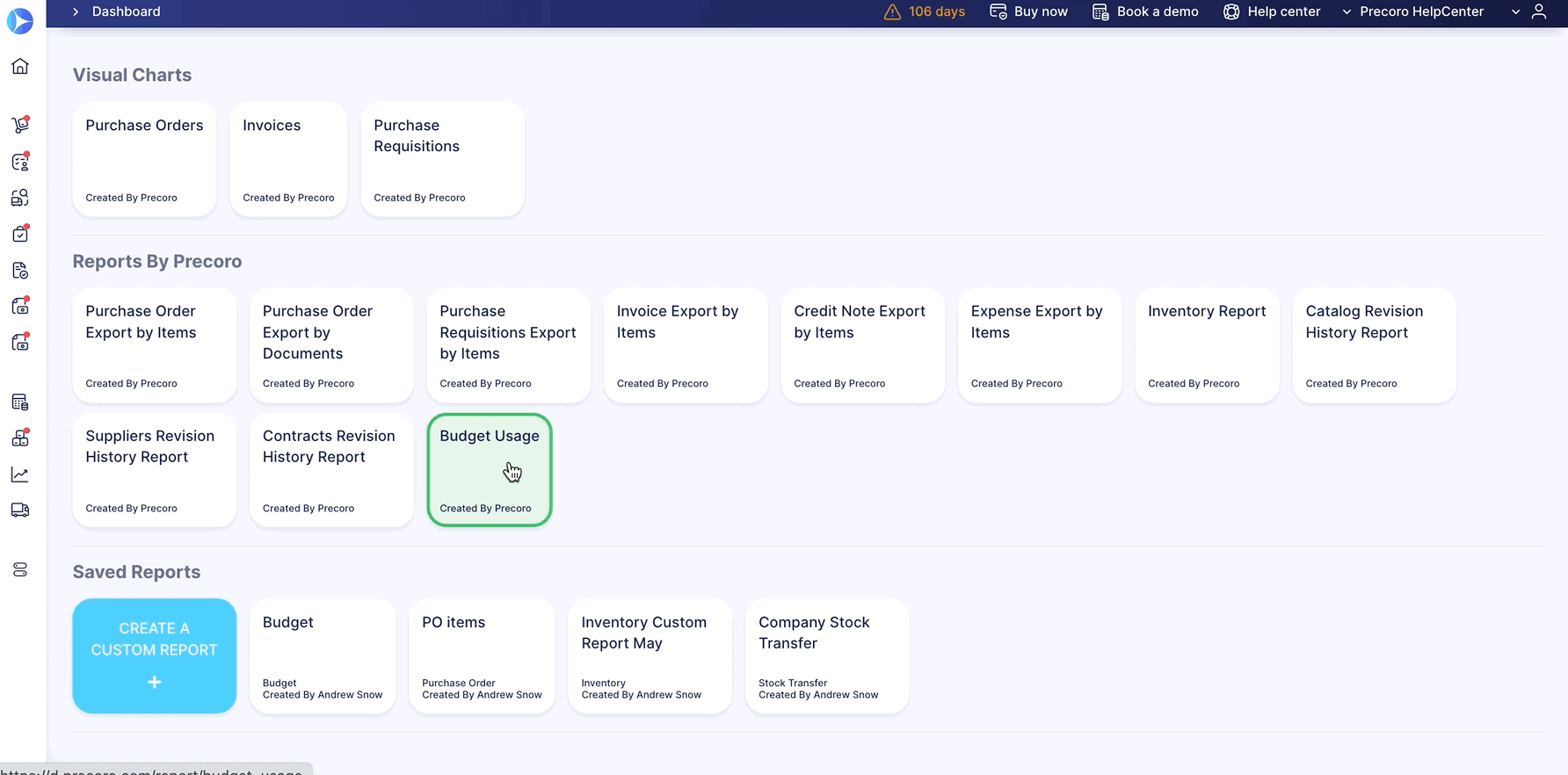 Custom build report based on the Budget:
Used Total in Budget — the Total amount used in the Budget is displayed.
Deducted sum — the Gross, Net, or Custom type of sum is shown.
Downloading Requests for Proposals documents
The Requests for Proposal document is available for download in XLSX and PDF formats. In the Download options, choose the desired format, and you can also select the needed language from the drop-down list.