TABLE OF CONTENTS
More New Item Editing Possibilities

You can now edit Item SKU and Name fields in:
Purchase Orders on In Revision status even when an Invoice or Receipt is created for the item.
Invoice from Purchase Order on In Revision or Draft statuses.
However, please note that with the documents on the Matching status, the working logic remains the same, and if users have changed the SKU or Name fields in the Invoice, those fields will not be altered in the Purchase Order.
The item's
SKU
and
Name
fields in all the related documents will be changed as soon as you click the
Save
button.
Added Search Feed to Inventory

Speed up and optimize your warehouse searches with the new search feed that allows you to search for all items at once across all warehouses without having to open them.
The search is performed even by partial match and is carried out by SKU, Item Name, and Description.

Differentiate Documents Created From Afaxys

You can now see and easily differentiate documents created from Afaxys as we have added the corresponding specifications:
When creating a Purchase Requisition, you will see the clarification in the document title and on the document management page in the Number # field: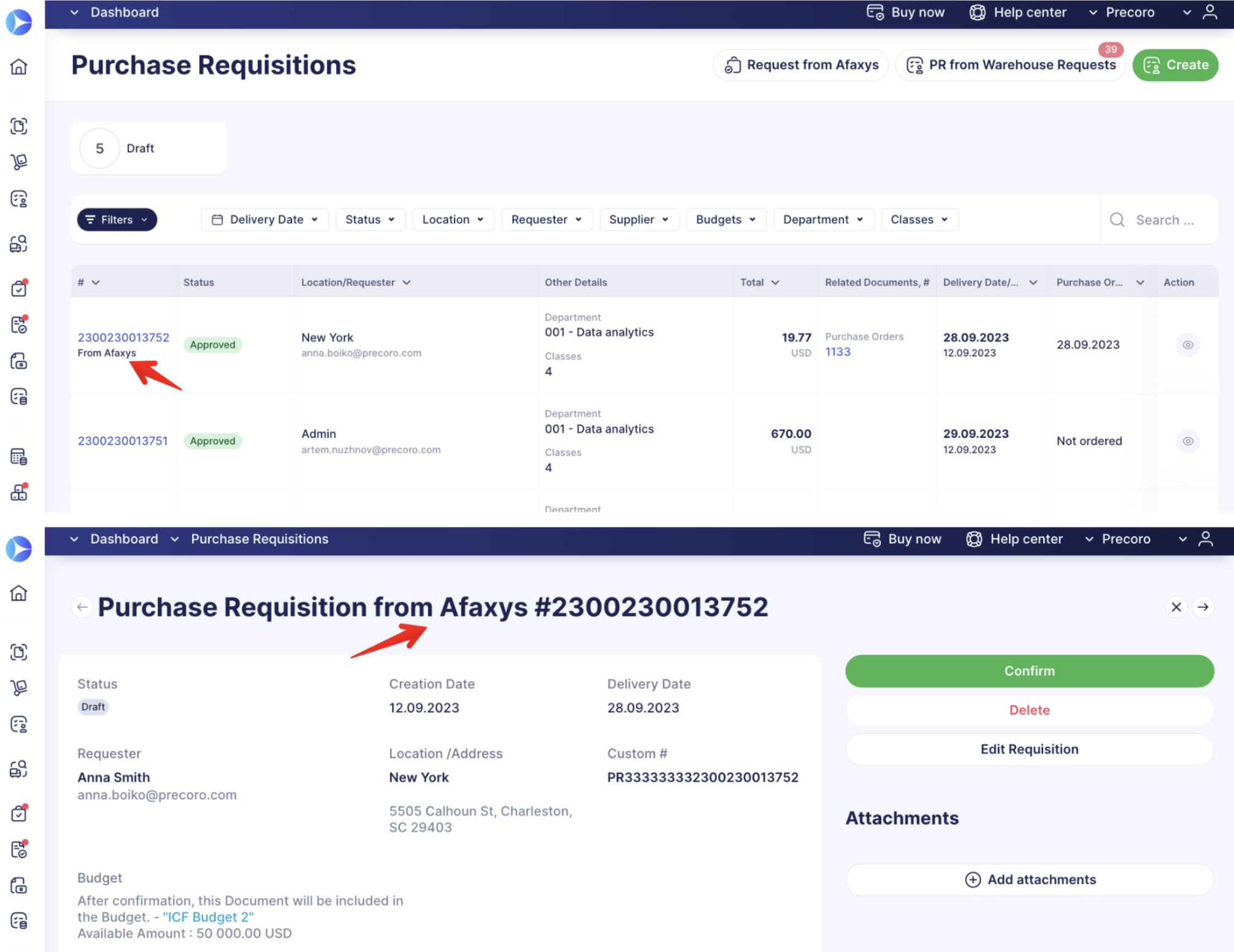 When creating the related Purchase Order, you will also see the additional specification in the document title: