Updates:
Add the Suppliers directly through documents
Now users with Suppliers and Items Management roles can add the Suppliers directly through the Purchase Order, Purchase Requisition, and Invoice documents.
On the document creation page and when redacting it on the Draft Status, you can choose the existing Supplier from the drop-down list and create a new one by clicking the Add new supplier button.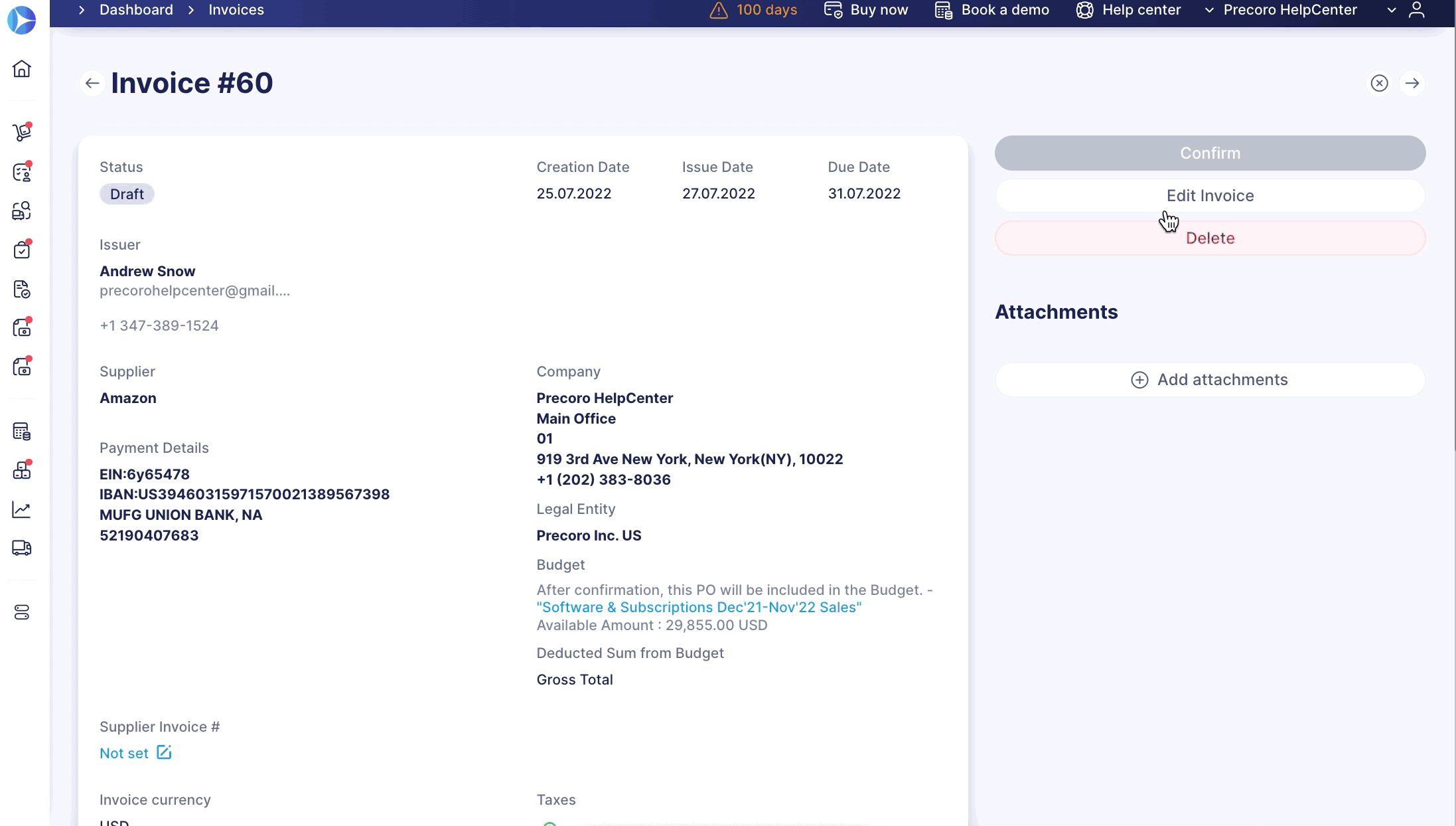 Here you can find detailed instructions on how to add and manage a new supplier.
Repeat the Expense document
You can use the Repeat function in Expenses now.
To utilize this function, click the Repeat button in the already created Expense document, and its data will be copied into the new one.
The
Due
Date
and
Expense #
fields will not be copied into the new document.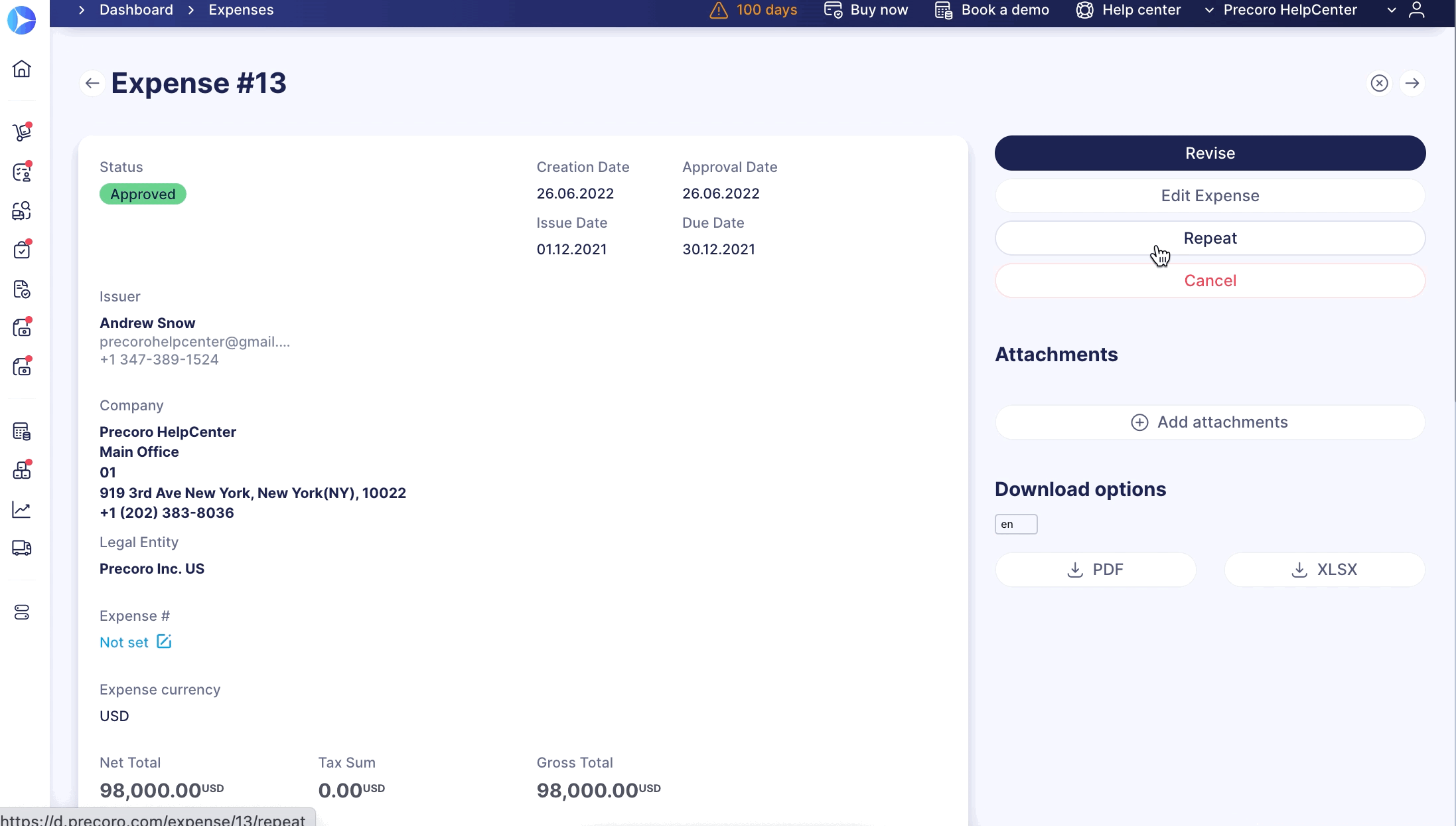 Document Editors can Delete other User's Attachments
Those users who have access to document editing can delete the attachments added by other users. This action can be traced by utilizing the Revision History function.