Updates:
New features available for Requests for Proposals


Products Custom Fields for items
To enable choosing Product Custom Fields for items in Request For Proposals, go to Configuration → Products Custom Fields, select needed PCF and tick the box "Requests for Proposals."
Links to Related documents
When you create a 'Purchase Order from Requisitions' from the specific RFP, the link to this/these PO(s) will be displayed in the RFP's items table and on the RFPs documents page.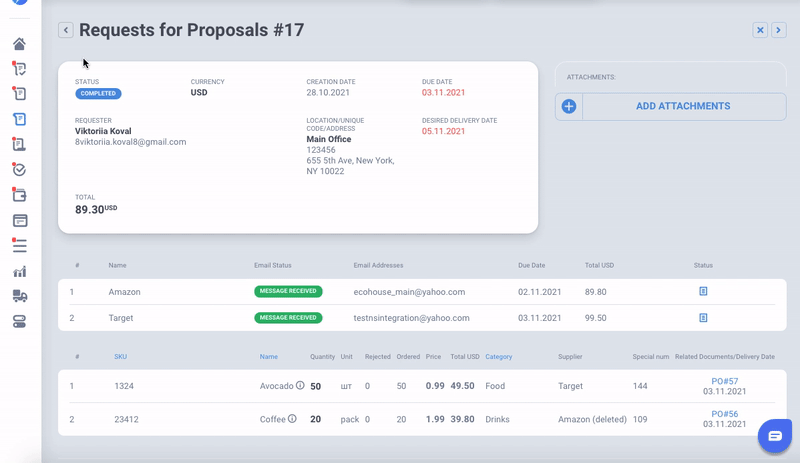 Documents reassigning to another issuer

A new option allows changing the initial issuer for another person. To do this, click on the Edit button on the document page and select another user from the drop-down named:
Requester - for the Warehouse Request Purchase Requisition
Purchaser - for the Purchase Order
Issuer - for the Invoice
Receiver - for the Receipt
Note: the person should have access to all documents custom fields, and locations used in documents. Also, appropriate roles should be activated.
An example with Purchase Order: