Updates:
Search by Items in Document's Lists
In Precoro, you can now use the Search function, which will help you quickly and effectively navigate through the lists of documents.
The Search function works for the
Item
objects in the documents.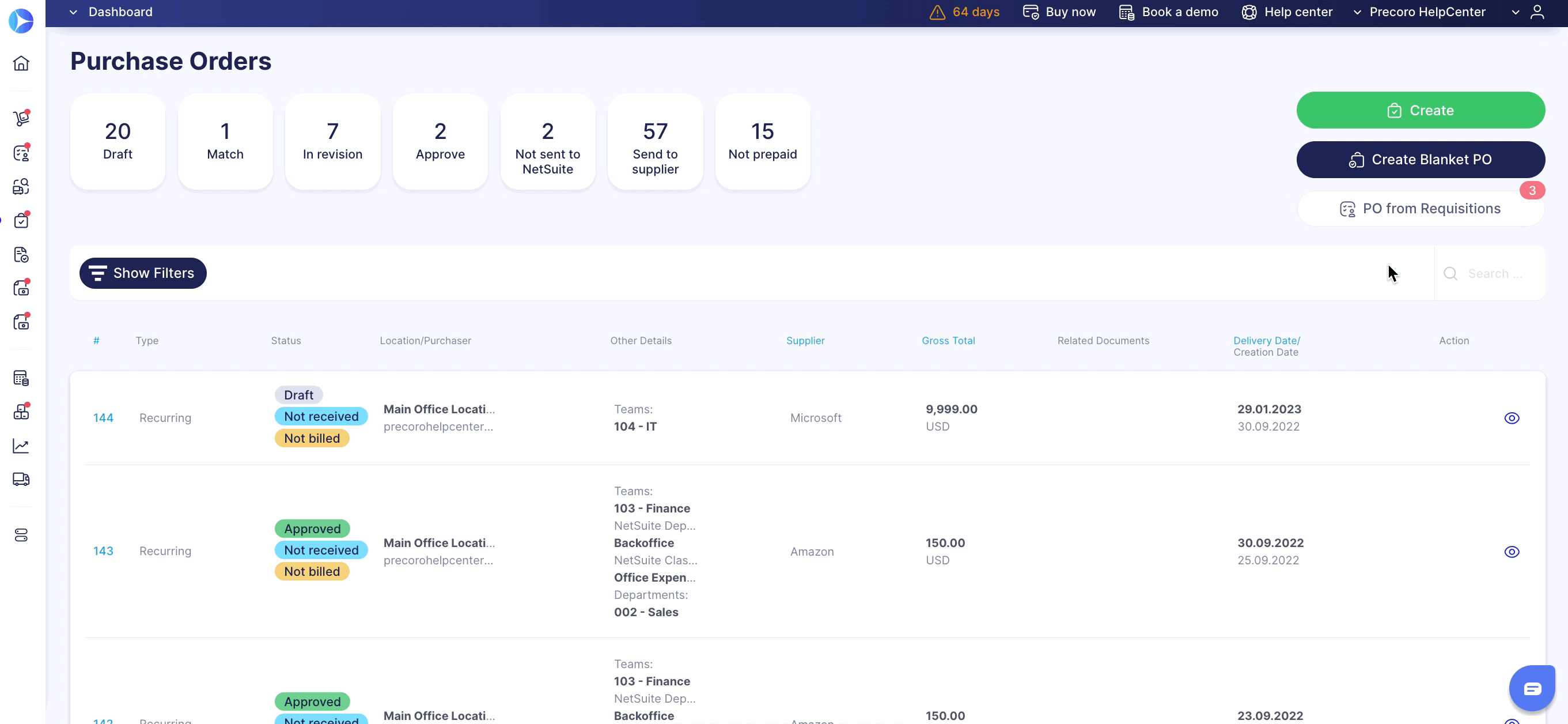 If you wish to quickly find the necessary document by the items listed inside, simply start typing one of these search parameters:
You can use the Search function with the following documents:
Warehouse Requests
Purchase Requisitions
Requests for Proposals
Purchase Orders
Receipts
Invoices
Expenses
Export Reports to Google Sheets on Schedule
In Precoro, you can easily edit, organize, and analyze documents using the Google Sheets integration, as well as generate automated scheduled reports.
Please consider
this article
for more detailed instructions on how to make a scheduled report export.

The Scheduled reports will help you automate the routine report generation on a weekly/monthly/quarterly basis.
You can also share the reports with your colleagues just by putting their emails into the Share report with field.
The
Export to Google Sheet
option is available for both custom and preset Precoro reports.
Low Stock Alert Notifications
Precoro will help you effectively manage the balance of the existing items, so you will always be aware when the stock level is getting low.
Please set the days for Minimum Stock Level notifications in the Daily Reminders tab if you wish to receive the email notifications.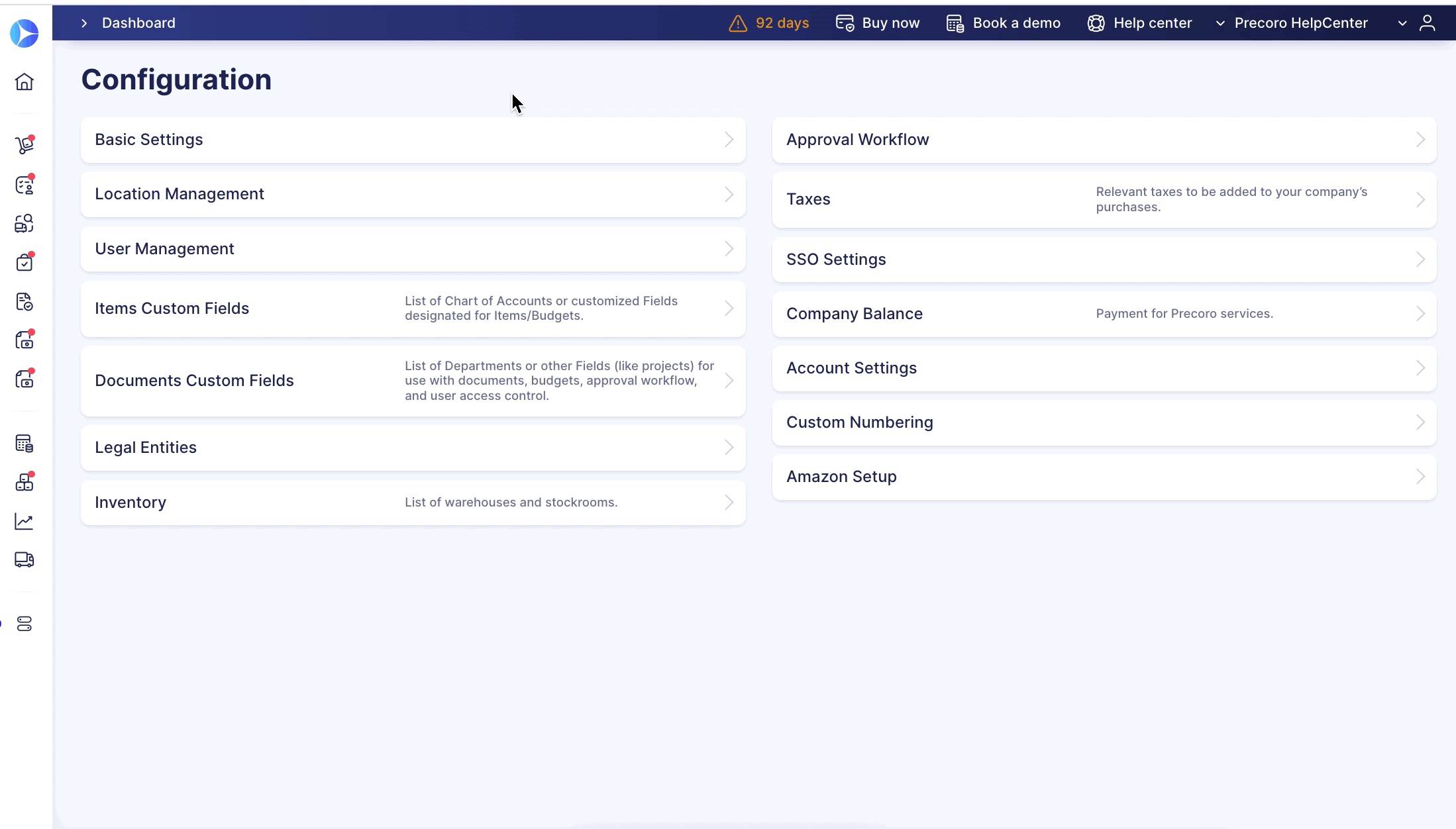 You will receive these notifications on the company Email address with information on items that need replenishing: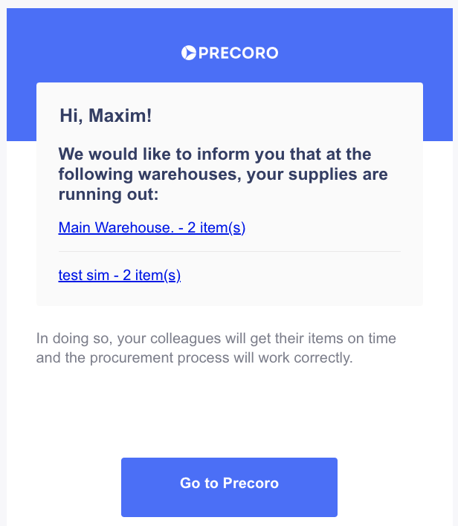 By using the Order low stock items function on the inventory management page, you can instantly create an order for the necessary items: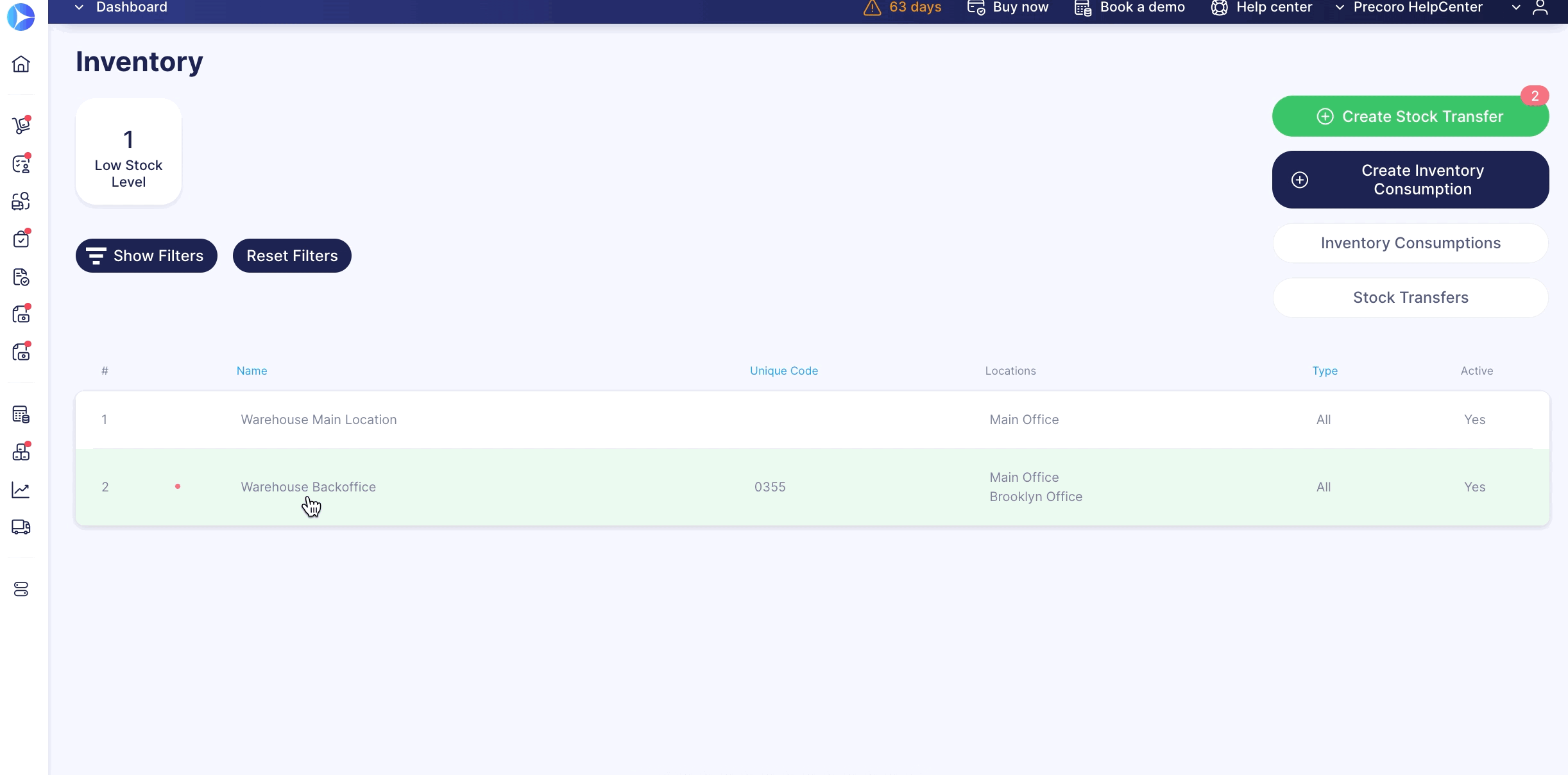 New Filter Parameter in the Invoice Visual Chart
Now, you filter all your Invoices by the new Issue Date parameter. Issue Date shows us the period when the Invoice was sent to the supplier.
To use the filter, open the Invoice Visual Chart in the Reports section and run the report by the necessary parameters: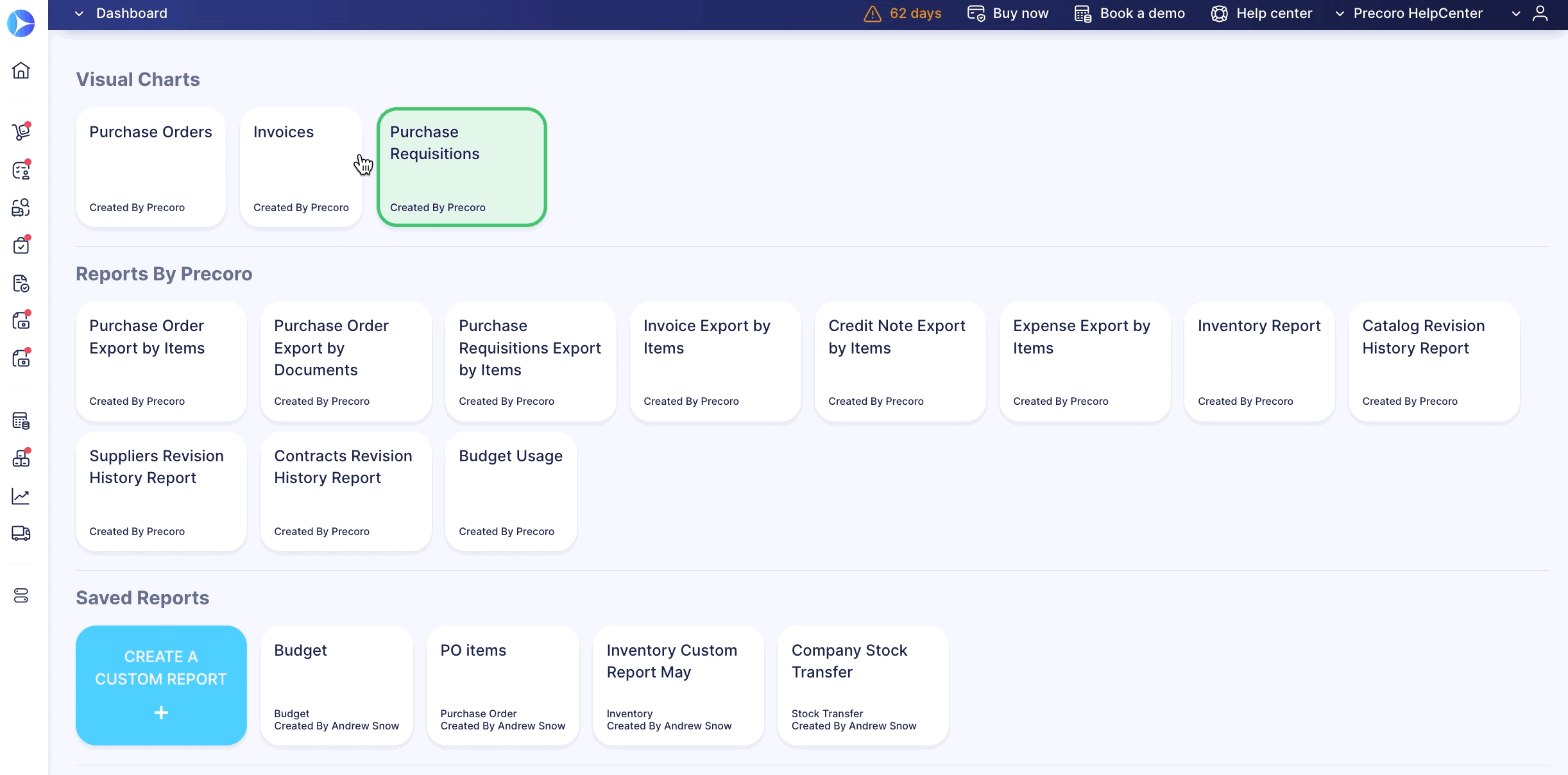 Use the Improved Update and Import Suppliers Options
We have improved the Updating and Importing options when uploading Suppliers into Precoro.
There is no limit to downloading Suppliers anymore. You can easily add more than 500 lines into Precoro with one upload.
More information on how to Import and Update Suppliers in bulk you can find in this article.