Weekly Update: October 13
Updates:
Updates in RFP documents
New field with "Email Status" for each invited supplier. It shows whether the email was Not Sent, Sent, or the supplier has already received the RFP (Message Received).

New button "Resend to supplier." The button is available when the RFP has "Approved" status and the winner has not already been chosen. It allows you to resend the RFP to those suppliers who didn't receive your email as many times as needed.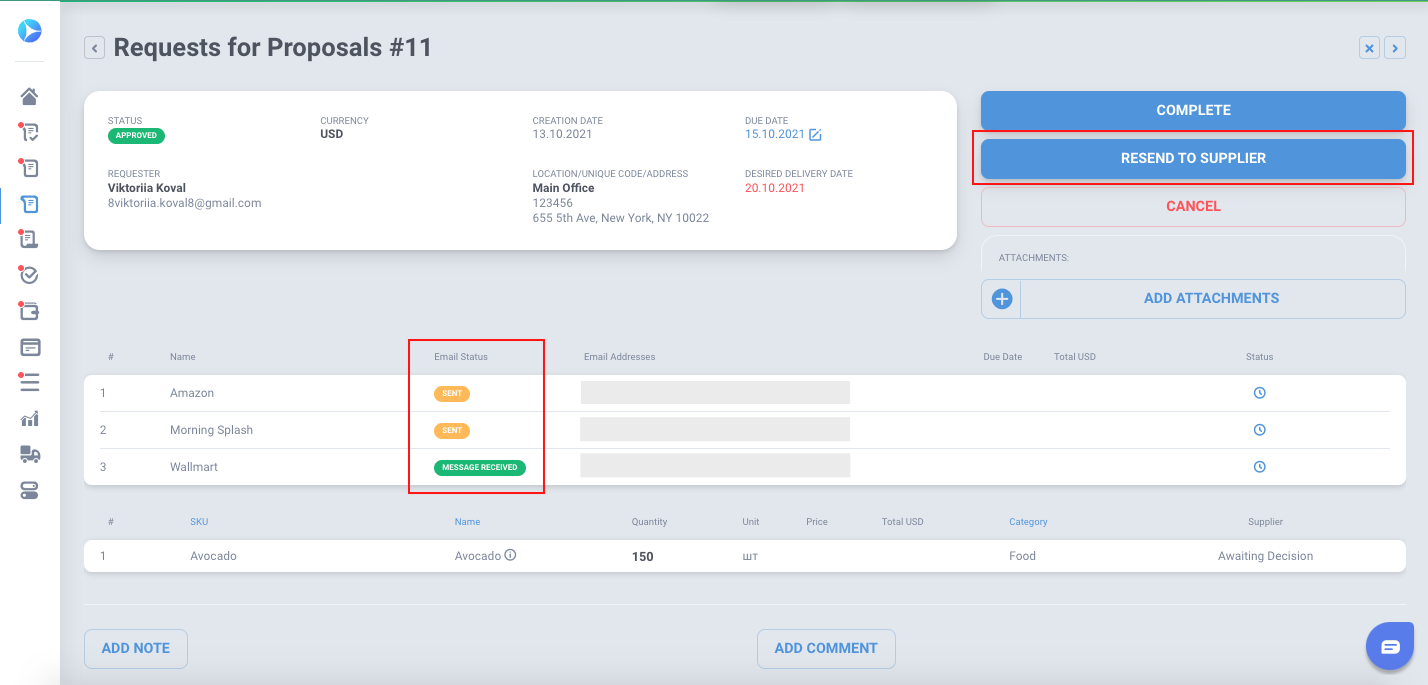 Documents can be filtered by DCF (Date type) in a given date range

Previously it was possible to choose only one date from the DCF filter. Now you can use a date range: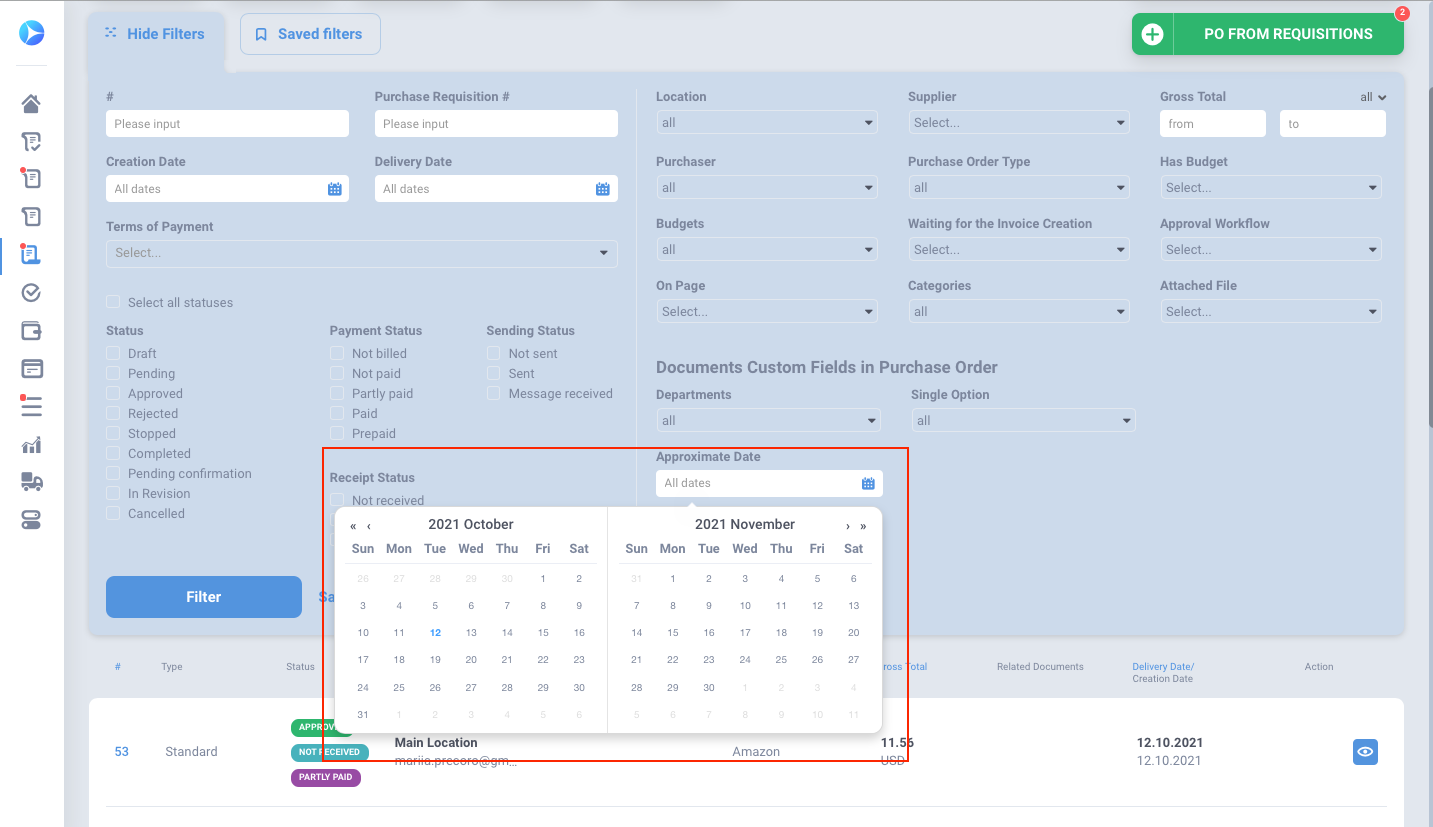 Other minor improvements


The Contract page opens when clicking anywhere on the selected contract's row.
Now you don't need to use the Edit button to see the contract details.