Updates:
Changes in features and modules naming
Update in PDF/XLSX documents: Purchase Order
A drop-down menu for 'Supplier' fields now has buttons for better navigation
Changes in features and modules naming

Location → Location/Shipping Address
The Location field will be renamed for Purchase Orders. You'll notice these changes on the Purchase Order create and show pages, in reports, and in filters as well.

Invoice Payment Date → Invoice Due Date
We will rename the Payment date field in Invoices. The Due Date feels correct for this document type. You'll notice these changes all over the product: Invoice pages, reports, and filters.

This is a global change that affects various Precoro modules and features.

Modules names:
Products Custom Fields → Items Custom Fields
Suppliers and Catalog → Suppliers and Items
Catalog management → Item Management
Company Products → Company Items
Similar Products → Similar Items
Product Bundles → Item Bundles


Features names:
Buttons Add Product → Add Item
Buttons Import/Update Products → Import/Update Items
Product Description → Item Description


Select → Drop-down list (Custom Fields type)
The name "Select" of the Custom Field type is confusing for many users. We decided to rename it to make the process of creating Custom Fields clear.
Please, note: the Select type will be renamed to the Drop-down list both in Products Custom Fields and Documents Custom Fields.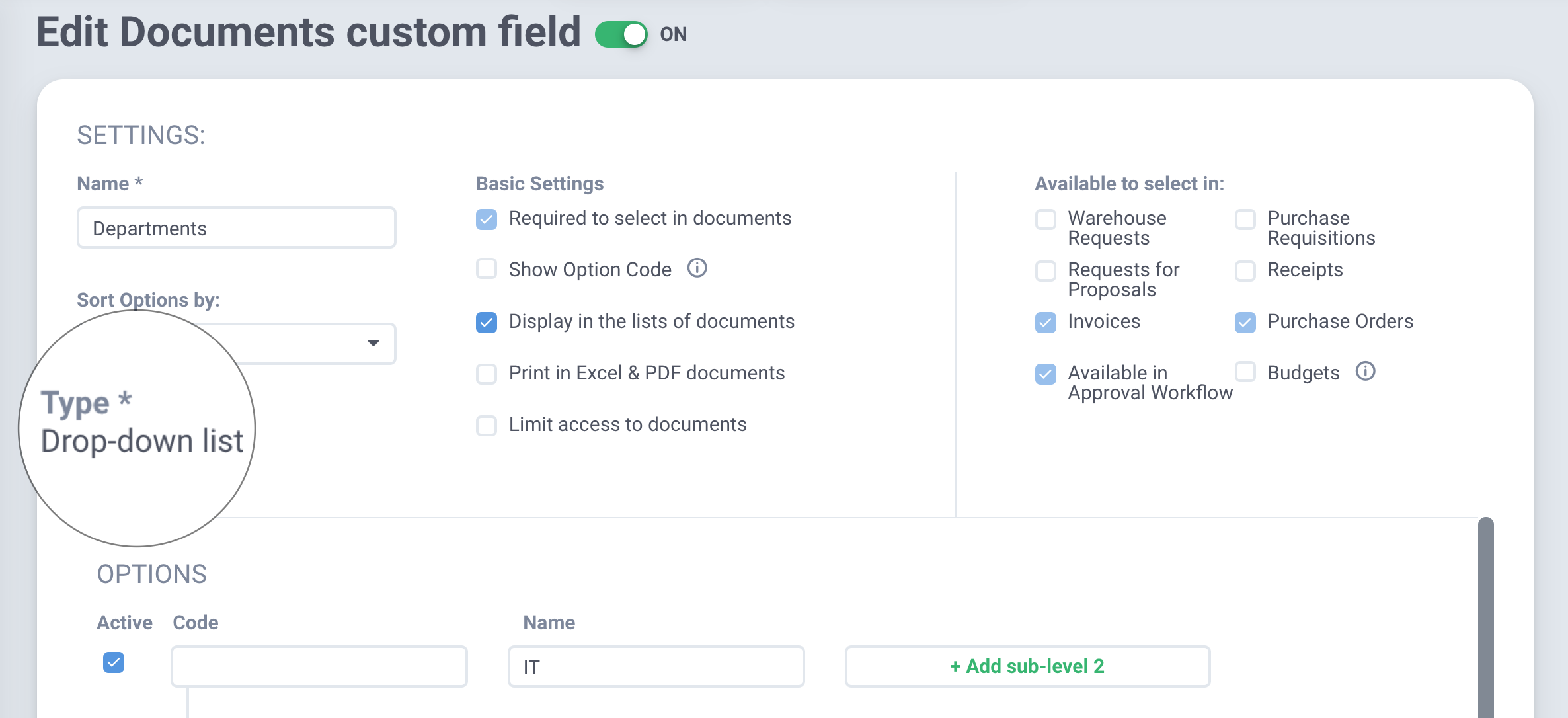 Update in PDF/XLSX documents: Purchase Order

We continue updating all our printed document templates to make them more usable, clear, structured, fine-looking, and harmonized. Here is what we have prepared for this release:
The Purchase Order PDF/XLSX file's appearance received a few changes:
Purchase Order's header now contains a new item – Approval Date.

Supplier and Bill to blocks became more structured and readable (the same changes in these blocks are reflected in the Invoice PDF/XLSX).

Even-numbered rows in the Item table are now highlighted in light grey. So when it's a long list of items in PO, it becomes more readable than before.

The Exchange rate field in multi-currency PO moved to the Item table to be right above the columns with prices.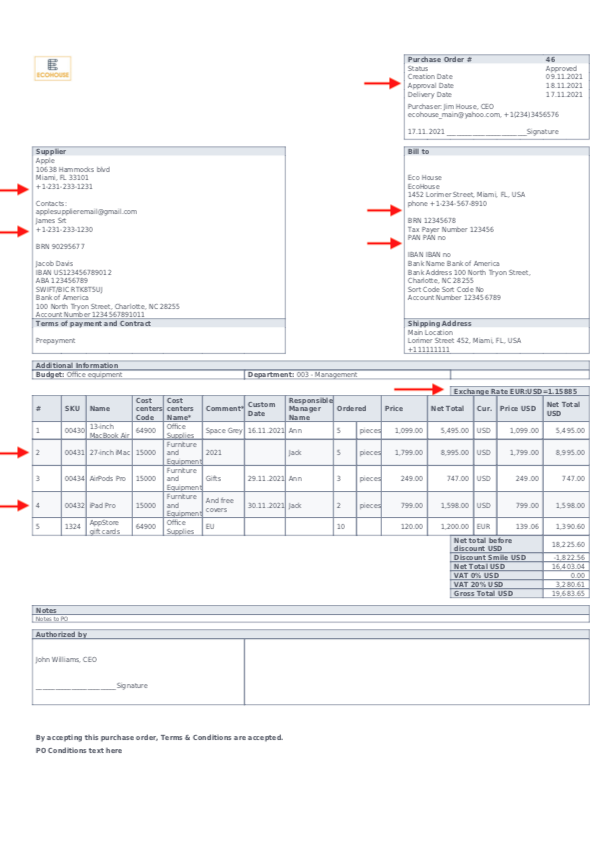 A drop-down menu for 'Supplier' fields now has buttons for better navigation

Now there are 'Next' and 'Previous' buttons in the drop-down when it's more than 100 suppliers on the list: