Updates:
Expense module improvements
Precoro added two more functions to the Expense module:

Exchange Rates can be edited on 'pending' and 'approved' document statuses
Precoro allows changing exchange rates in pending and approved documents.
How it works:
If the user changes only Exchange Rates in the Invoice from Purchase Order — there will be no matching, even if the Invoice amount becomes more than Tolerance Rate allows;
If the amount of the budget is exceeded and the budget is limited — it will not be possible to save exchange rates;
It is possible to edit Exchange Rates in the approved document. You don't need to revise the document to change rates. This action is available for users with approval roles who have access to the related Documents Custom Fields and Location selected in the document.
Slack Integration Improvements
Precoro continues working on the updates of the integration with Slack. What we've prepared for you this week:
Users can approve and reject documents in Slack without opening Precoro in a new tab.
After the approval or rejection, the notification will be changed to Document has been approved.
Ability to select multiple Warehouses in filters
This function was added to the following document lists:
WR
Receipt
Stock Transfers
We also added it to the following reports:
Inventory report
Custom Inventory report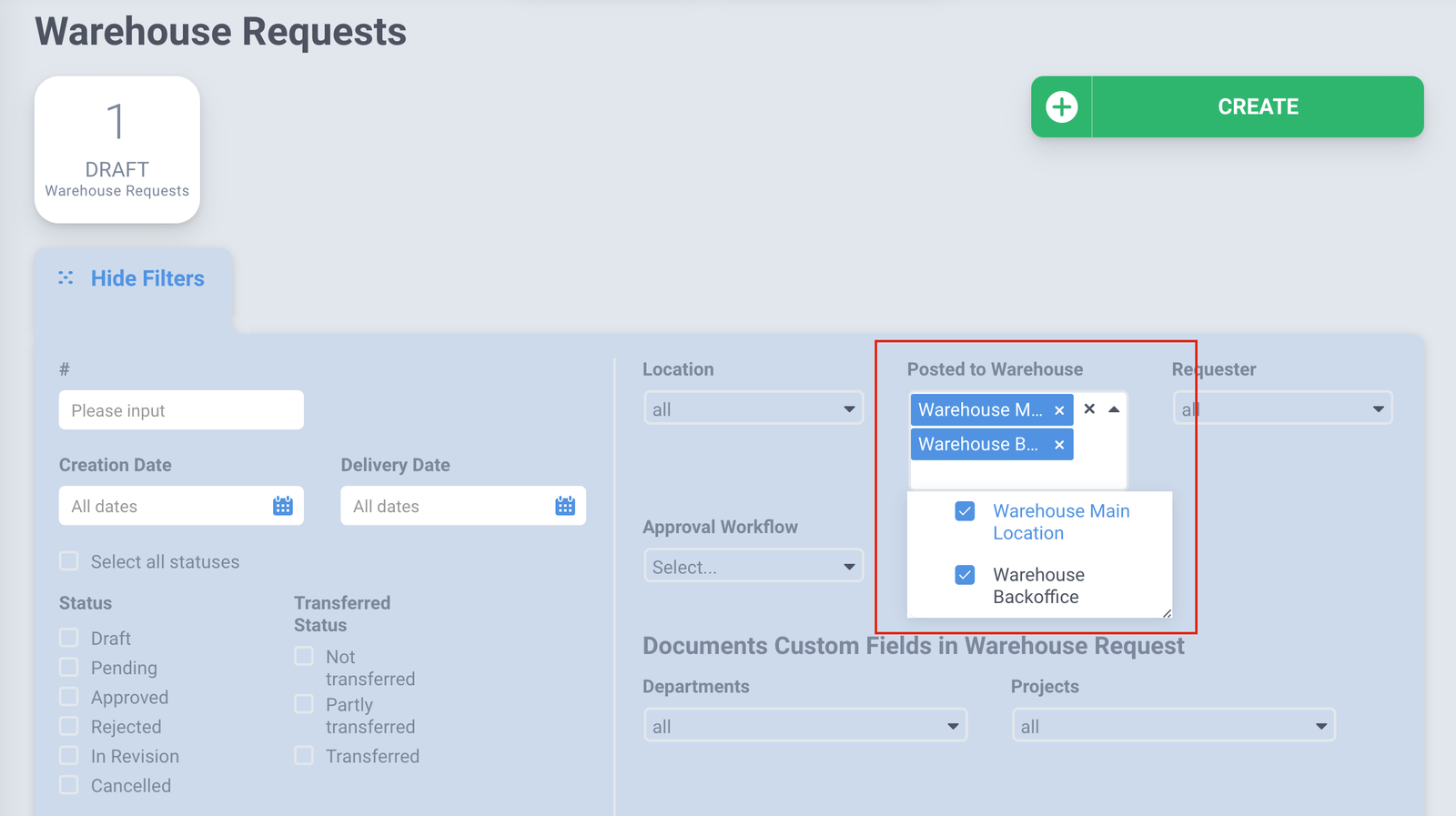 It will help users to build reports based on several Warehouses as well as search documents more effectively.