Updates:
A new module in Precoro: Expenses
We've launched a new module to help you manage your employees' expenses in Precoro faster, easier, and more effectively.
Expense is a document type that allows you to create expense reimbursement requests.

Expenses usually occur when employees:
spend their own money on behalf of the company and request reimbursement within their salary or separately;
have a corporate card and should report payments made with it.
How to use Expenses in Precoro:
1. Activate the Expenses module for your company. Go to Configurations → Basic Settings and click on the Expenses tab. Once Expenses are enabled, you can also manage additional settings: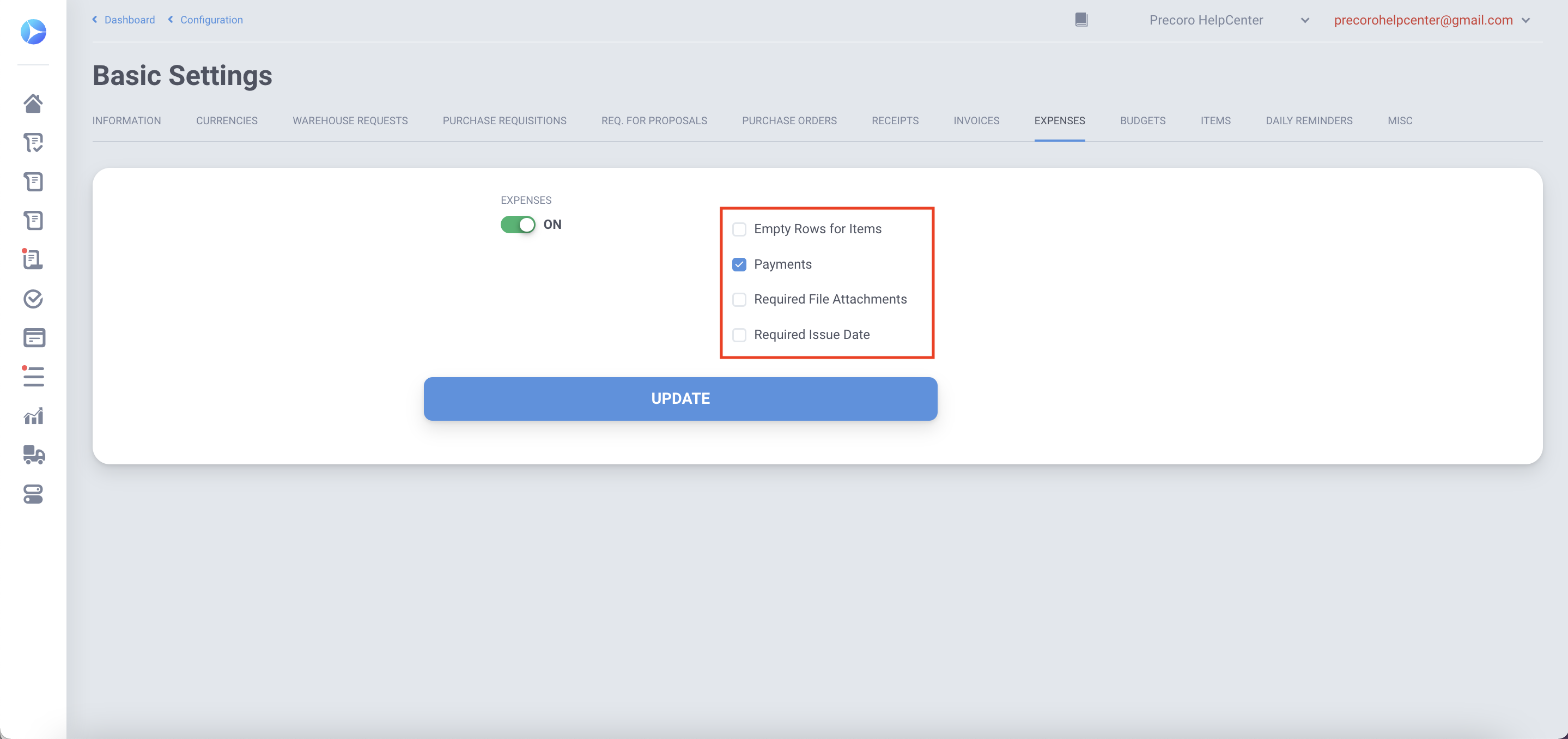 *Don't forget to activate Empty Rows for Items
2. Activate the related roles. Use Configurations → User Management and assign the appropriate roles for users who will be in charge of creating, approving, and/or paying expenses.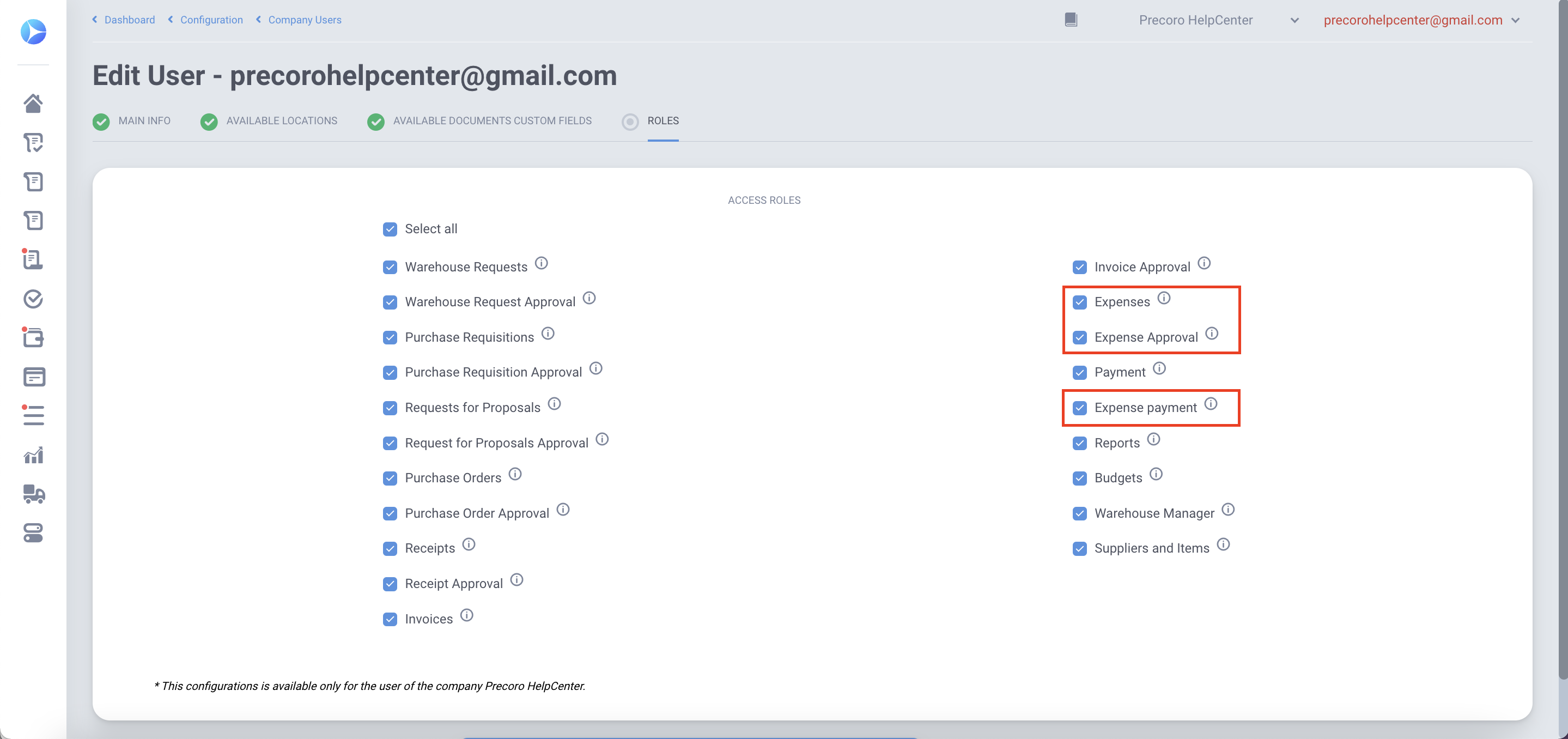 *Reach out to User Roles in Precoro for more information.
3. Create the documents. To add a new Expense, use a correspondent tab in the menu and create a new document the same way you create a new Invoice: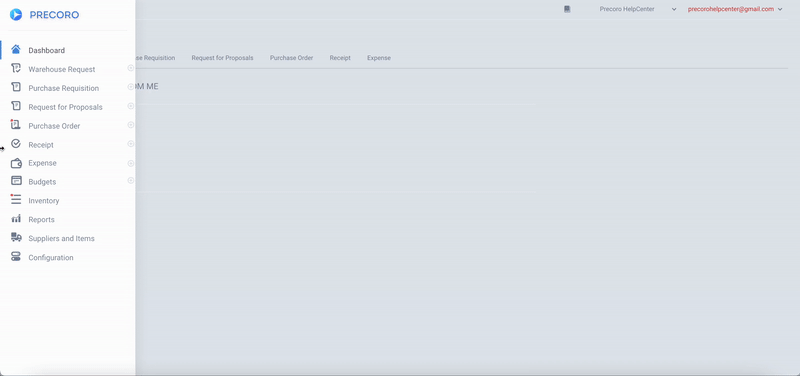 Note: Approval Workflow, DCF/ICF, Reports, and Budgets (ability to assign documents to specific budgets) are also available for Expenses.
To check out more detailed information about Expenses in Precoro, please, use the following links:
Purchase Orders: changes in the re-approval after the documents' revision

We are changing the process of the documents' re-approval after the revision. So now you won't need to re-approve the insufficient changes in documents.
Precoro will not trigger the re-approval in the following cases:
If there were not any changes at all;
changes of Items Custom Fields if the Budget or Budget Line remains the same;
changes of Items Custom Fields if the document's budget does not include any Items Custom Fields.
*Currently, this feature is available only for Purchase Orders. We will expand it to all types of documents in our nearest releases.
Budgets page: new 'view by' option and new filter
Now you can choose how to view your list of Budgets:
by Parent Budget (current view) OR
by Budget line names (new view option)
We've also added a filter for Document Custom Fields (Departments). If you use the Budget line names view, the Document Custom Fields included in your budget will be displayed in the "Other details" column.