TABLE OF CONTENTS
Update Items in Purchase Requisition Documents

You will no longer have to update each Item in the document manually. This function will allow you to quickly and efficiently renew information on Purchase Requisition document Items in bulk.

This functionality will soon be available for other document types as well!

You can do the Items Update in the document by following a few simple steps:

1. Open or create the Purchase Requisition document, add necessary items, and click the Update Items button.

2. Download a template file. You can make edits, delete, and add new Items.

3. Make sure you have deleted the tips in the file, then Submit the updated file to Precoro.
Please do not edit the Item ID column. Otherwise, it will affect the correctness of data displayed in the Reports and Inventory sections.
Supplier Approval Workflow in QuickBooks, NetSuite, and Xero Integrations

We have developed an integration process for the Supplier Approval Workflow functionality with QuickBooks, NetSuite, and Xero.
Suppliers with Pending and Rejected statuses and documents created with them will not be integrated and mapped.
Only those Suppliers who have undergone the confirmation workflow and have been Approved will be sent for integration along with the documents.
Additionally, the document initiators will receive emails notifying them about documents being sent for integration.
Improved Items Synchronization Process with QuickBooks

Now, Items will be synchronized not only by their Names but also by the SKU.
You can enable the SKU in Basic Settings → Documents Setup → Item Management.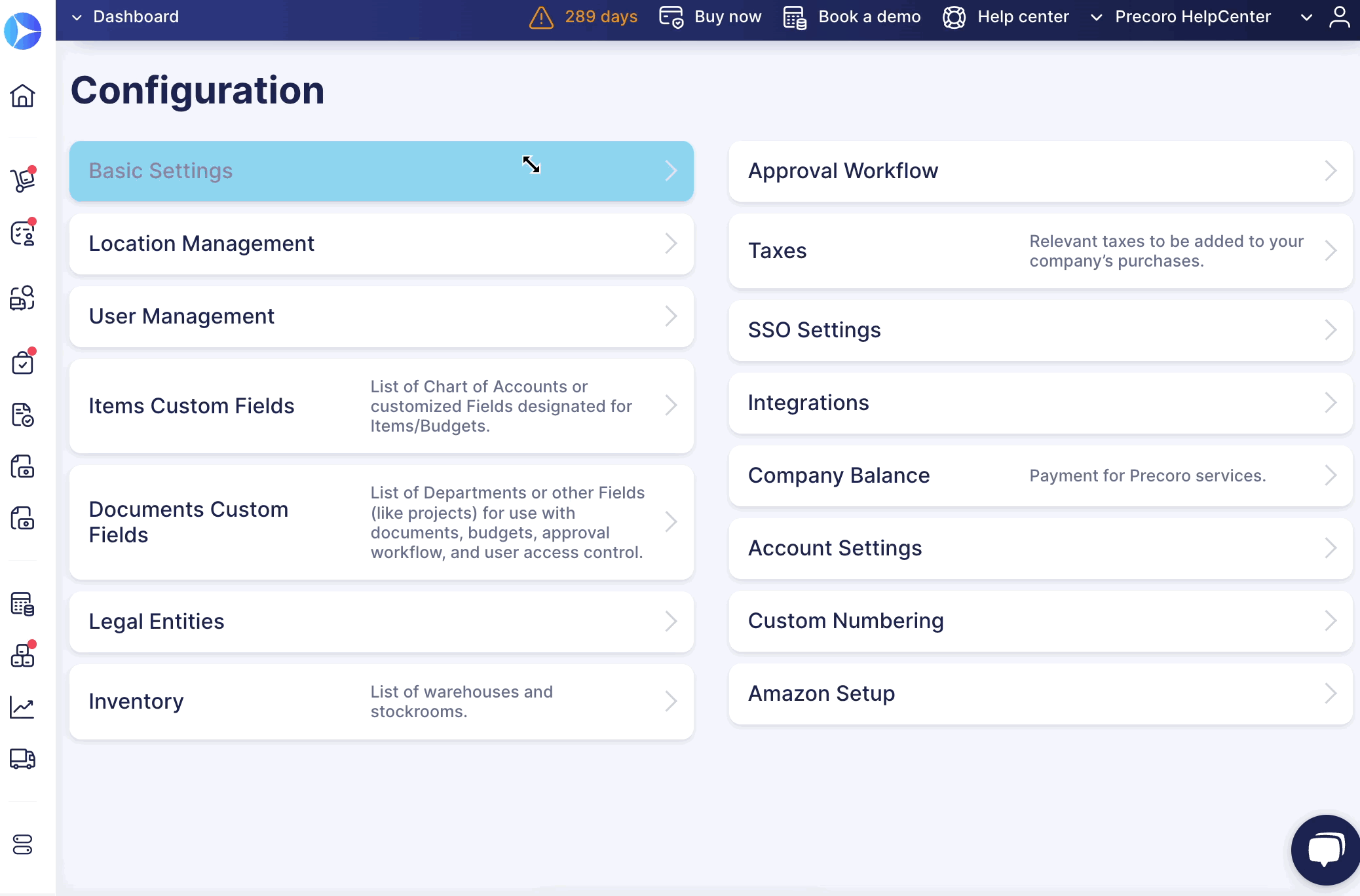 Before, if in Precoro, you had several Items with identical Names, in QuickBooks, after synchronization, those Items received the same ID, and users were unable to edit those items because they were duplicates.
We have solved this issue by adding another parameter to the mapping query. Now, during the Item integration process, the system matches both Name and SKU fields. Thus, we will integrate only those Items with the exact match: one QuickBooks Item ID = one Precoro Item ID.
Export Inventory Consumption in PDF or XLSX Formats

Working with Inventory Consumption becomes more effortless as we have added the ability to export them in PDF or XLSX formats with a few clicks.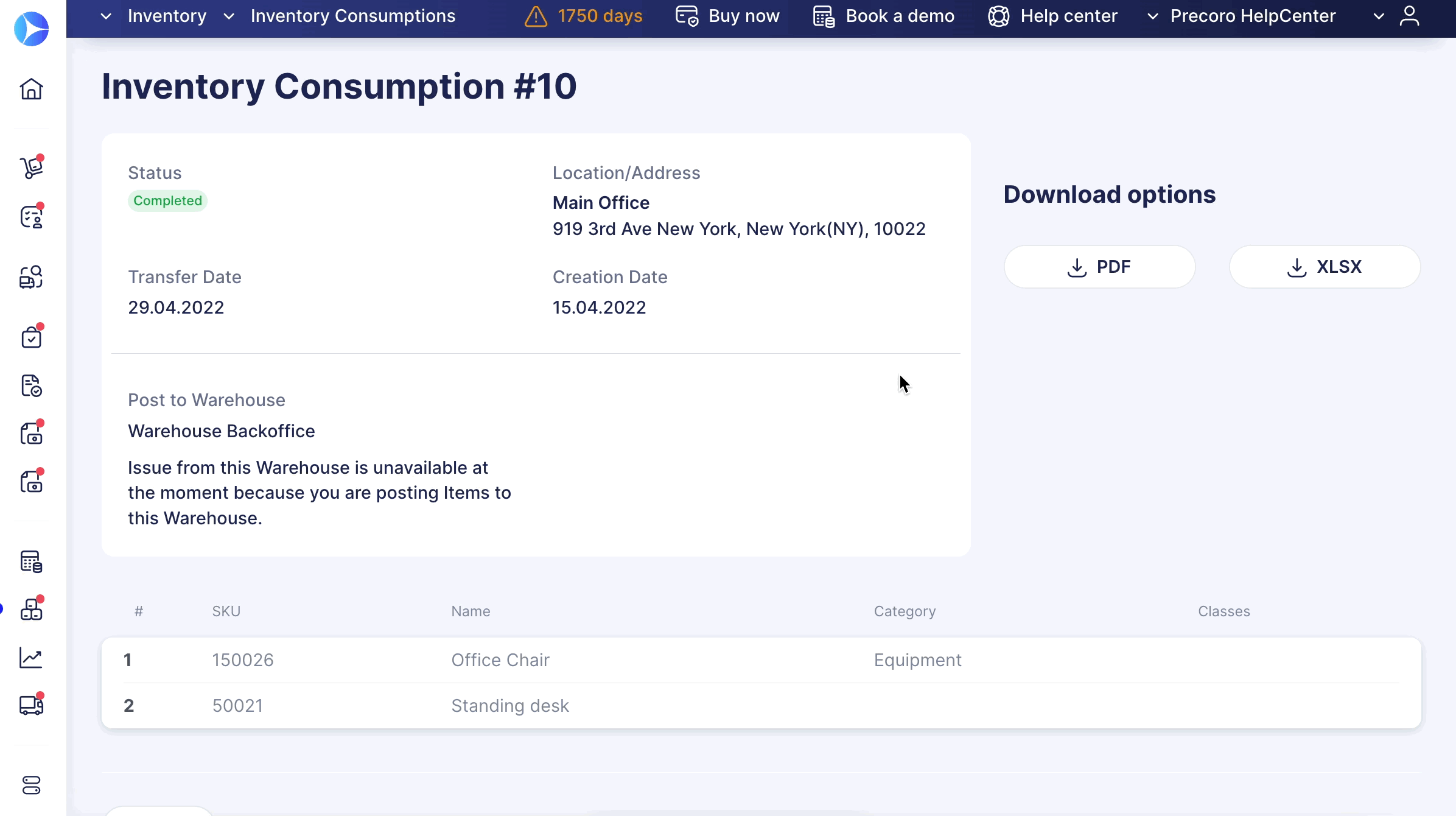 Filter Items by Several Categories

You can now multi-select and filter Items by several Categories on your Warehouses, Item Management, and Add Item to the document pages.

To apply filters, go to:
The Warehouse Management page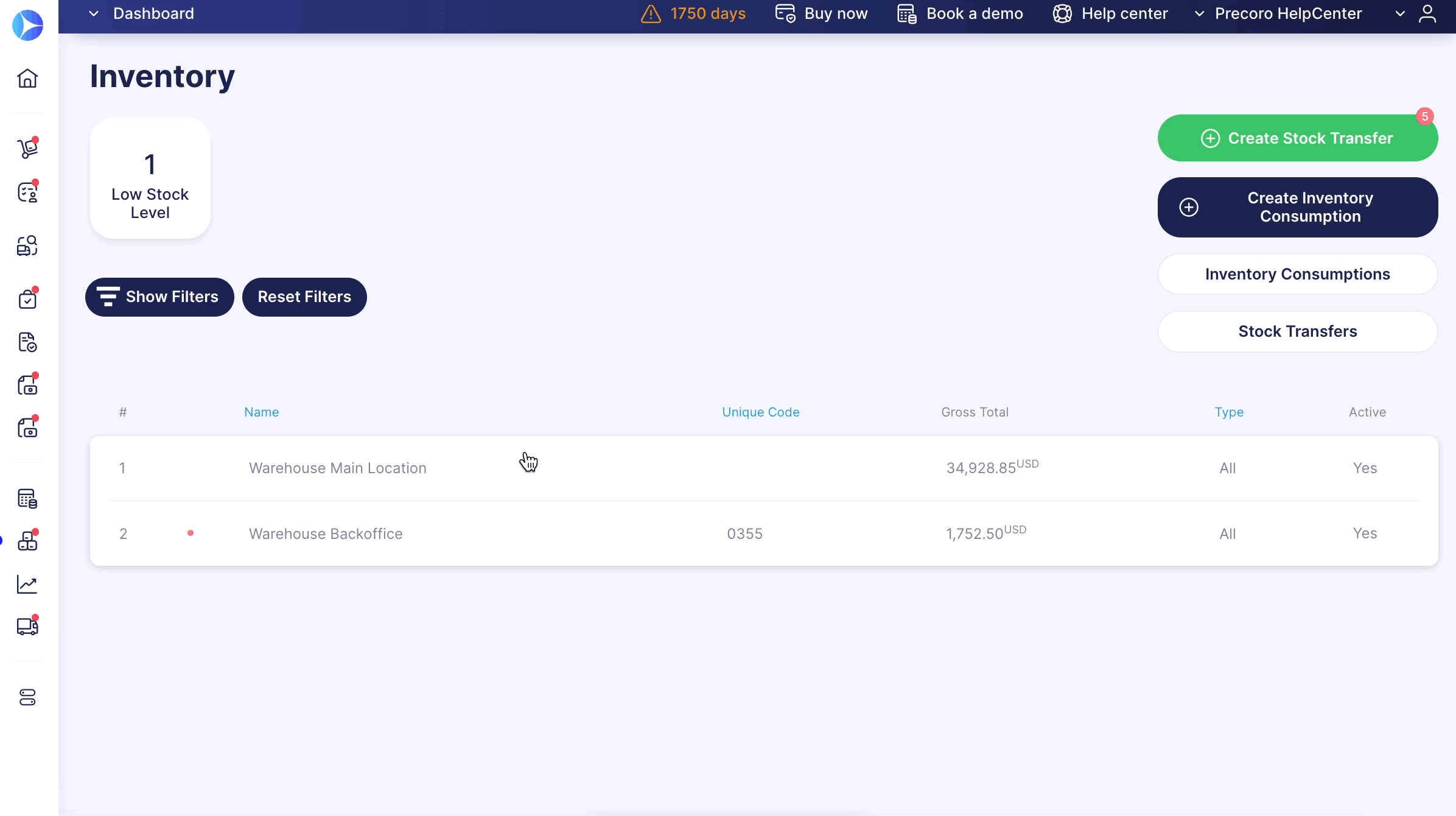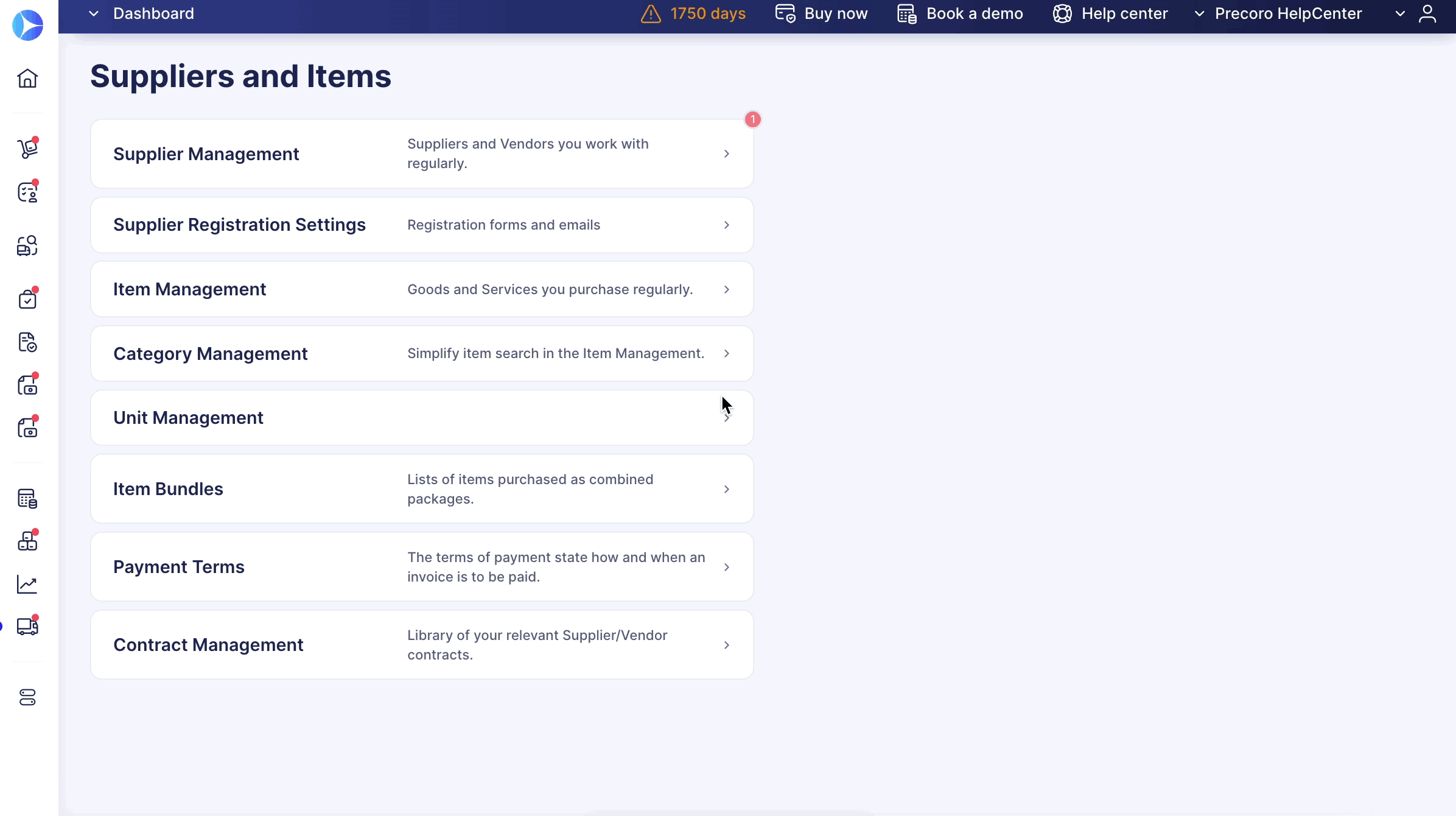 Add Item on the document creation page