TABLE OF CONTENTS
Assign Supplier's Default Items Custom Fields in Warehouse Requests
Enjoy the New Action Button Design
Personalize Your Email Preferences for OCR
Assign Supplier's Default Items Custom Fields in Warehouse Requests

We have added the ability to appoint the Default Items Custom Fields directly through the Supplier card, bringing more automation to the Warehouse Requests document creation process.
Users who have Configurations and Supplier Management Roles can use this functionality.

The default ICFs can save time and eliminate manual errors when adding new items.
---
We are currently working on making this functionality available in Purchase Requisitions, Purchase Orders, and Invoice documents.
---

How it works:

1. Make sure that the necessary Items Custom Fields are available in the Warehouse Request documents.
More information on working with Items Custom Fields in Precoro can be found here.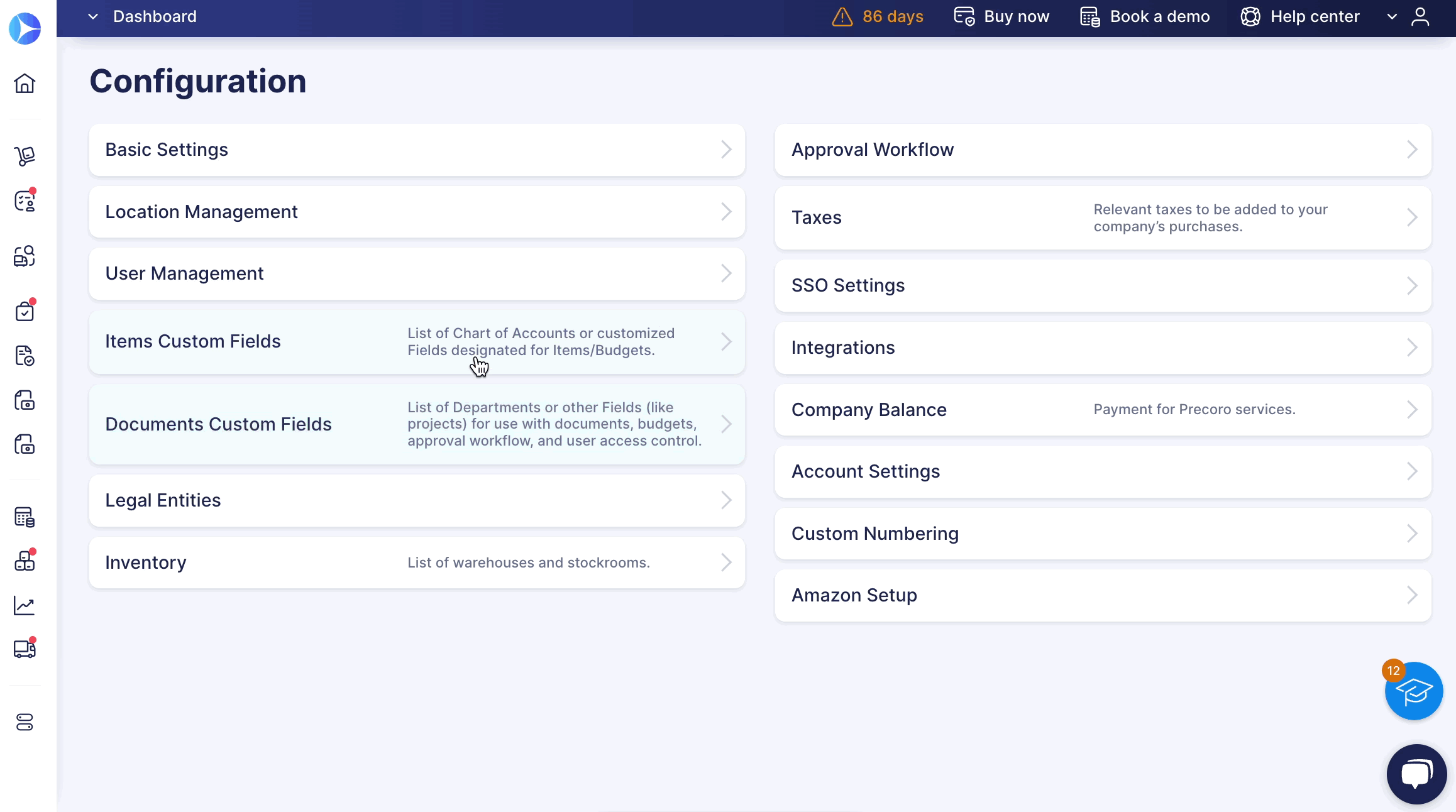 2. In the Supplier card, you can set the default values.
To do that, open the Supplier editing page, press the Show default options button, and enter the needed information into the ICF.

3. Create a new Warehouse Request and add items to the document. The default values will be automatically added to the item.
If your item already has filled-in values in the Catalog, that information will be displayed in the item despite the default information you have set.
Enjoy the New Action Button Design

There is a new button placement in the header and a new mass action button design for all Precoro documents.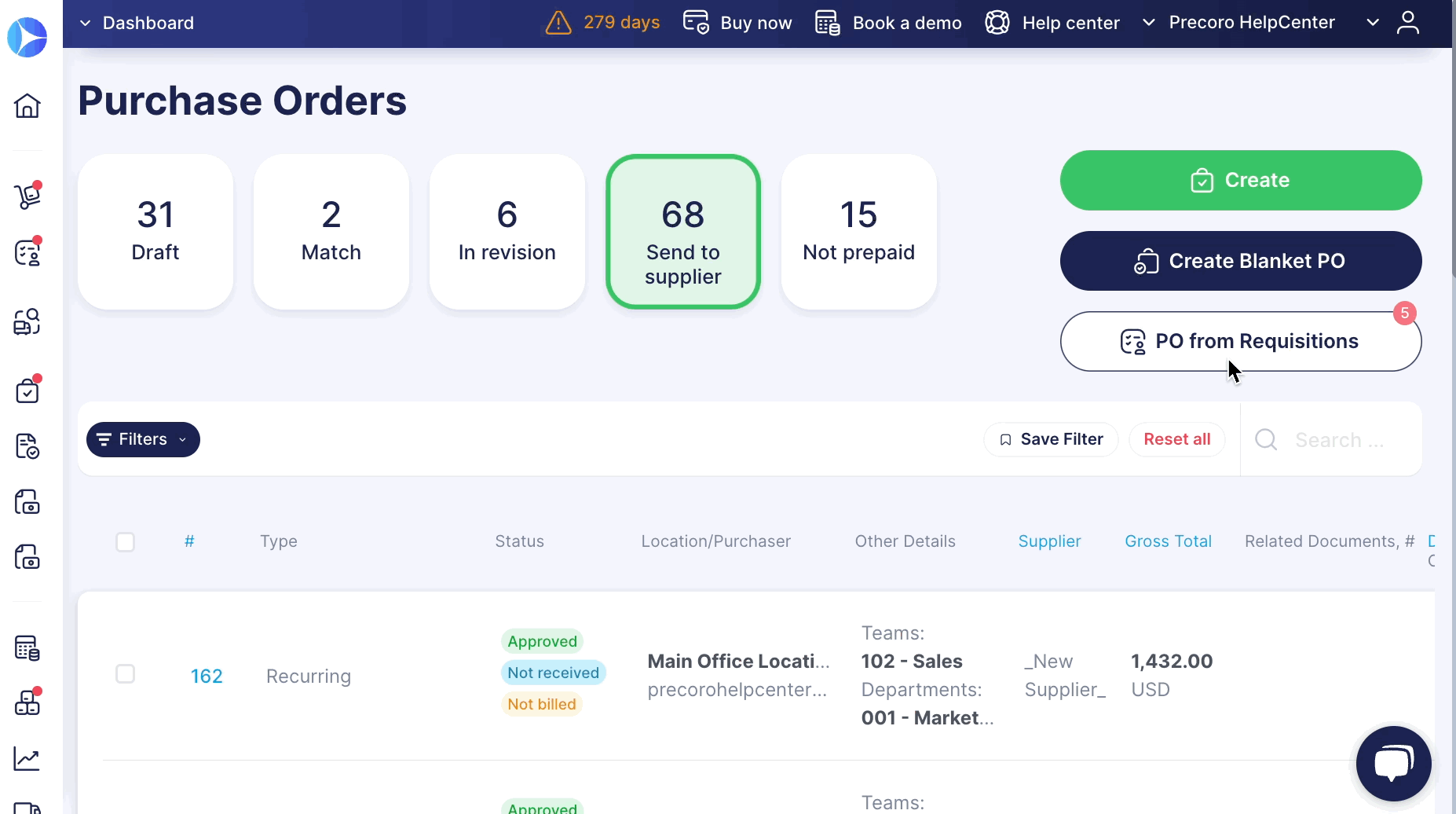 Looking ahead, we have prepared a lot of new design improvements that will make your work with documents more efficient!
Personalize Your Email Preferences for OCR

You can personalize your Precoro notifications for the documents that have been processed with OCR.
Users with the OCR or Invoice Creator Roles (with activated OCR module) will be able to set that Email Preference.

You can enable or disable the notifications in the Email Preferences → MISC → Document has been processed with OCR checkbox.