Updates:
Design Changes
We continue working on a major design update for Precoro to make it even more user-friendly and easy to use for our customers. Over the upcoming weeks, you will see visual changes in your Precoro account.
This week, we are launching:
Refreshed buttons and new colors for the statuses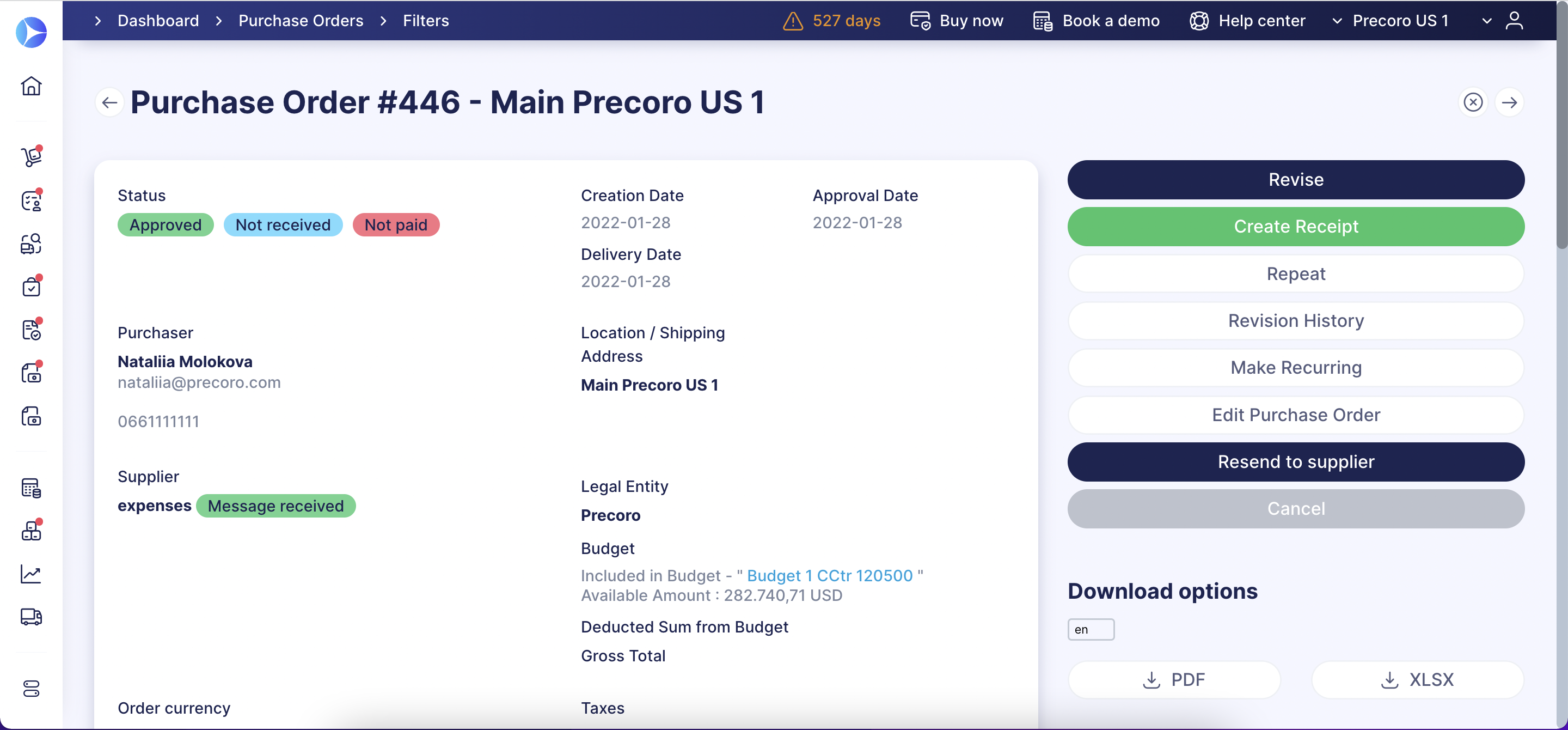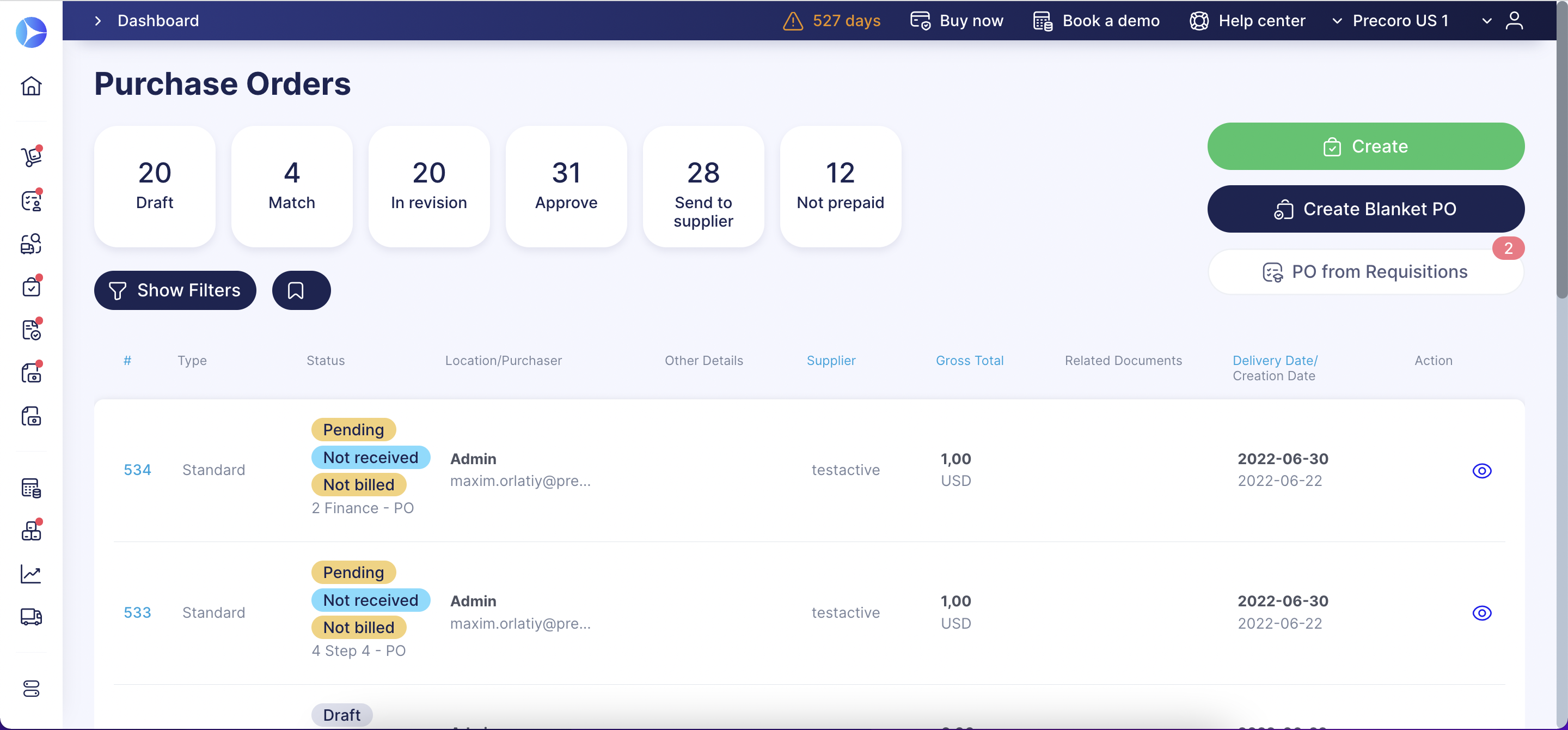 Future design and usability changes
Ability to stretch the list of documents and items.
Leaf over your documents vertically as you see them in the list.
New tabs in the preview for comments and attachments to improve the approval experience.
Quick action 'Go to items' to reduce scrolling through document pages.
Stiched actions 'Edit' and 'Delete' in the items table.
Ability to save your item by pressing 'Enter' instead of clicking on the confirmation checkbox.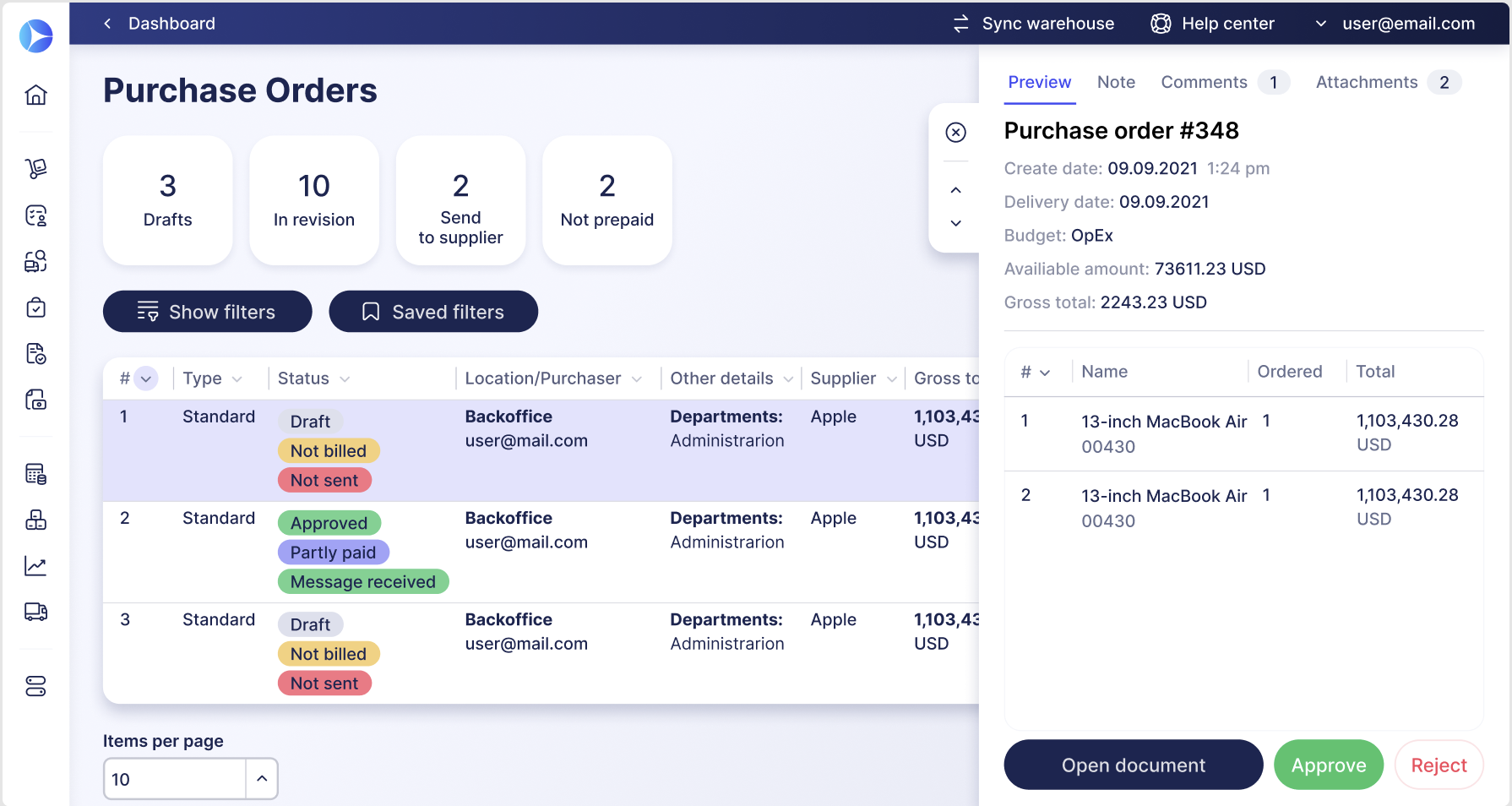 Item Custom Fields are now available in Inventory Consumption
As with other documents, you can add Item Custom Fields to Inventory Consumption.
A new checkbox is available on the Item Custom Field editing page: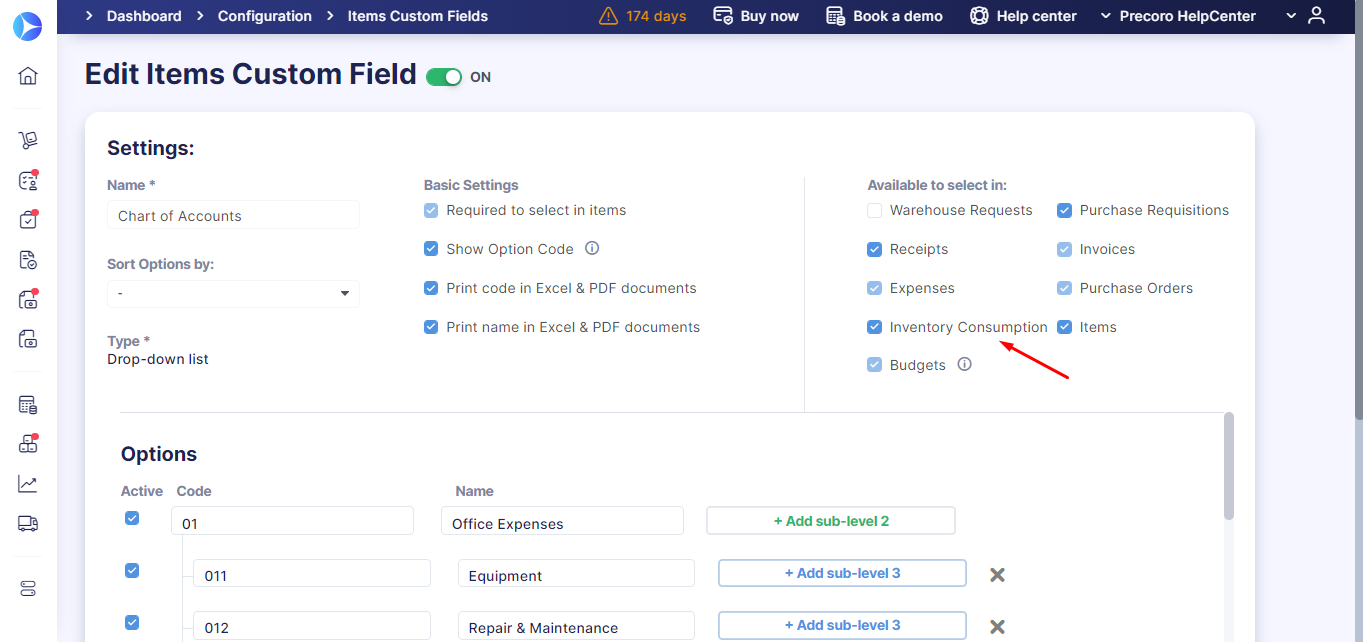 Select and edit the Item Custom Field for each item in the Inventory Consumption: