Updates:
Design Changes
Our goal at Precoro is to make your purchasing-related tasks efficient, seamless, and automated. The team is constantly working on solving more business challenges and improving the user experience for our customers. We are excited to announce a major design update for Precoro to make it even more user-friendly and easy to use for our customers.
Over the upcoming weeks, you will see visual changes in your Precoro account.
This week, we will launch:
Refreshed fonts and color palette
New style for menu and top bar
We divided the menu into three logical sections based on their purposes:
documents
tracking and management artifacts like budgets, reports, inventory, suppliers
and configurations

What we are working on:
Ability to stretch the list of documents and items.
Leaf over your documents vertically as you see them in the list.
New tabs in the preview for comments and attachments to improve the approval experience.
Quick action 'Go to items' to reduce scrolling through document pages.
Stiched actions 'Edit' and 'Delete' in the items table.
Ability to save your item by pressing 'Ener' instead of clicking on the confirmation checkbox.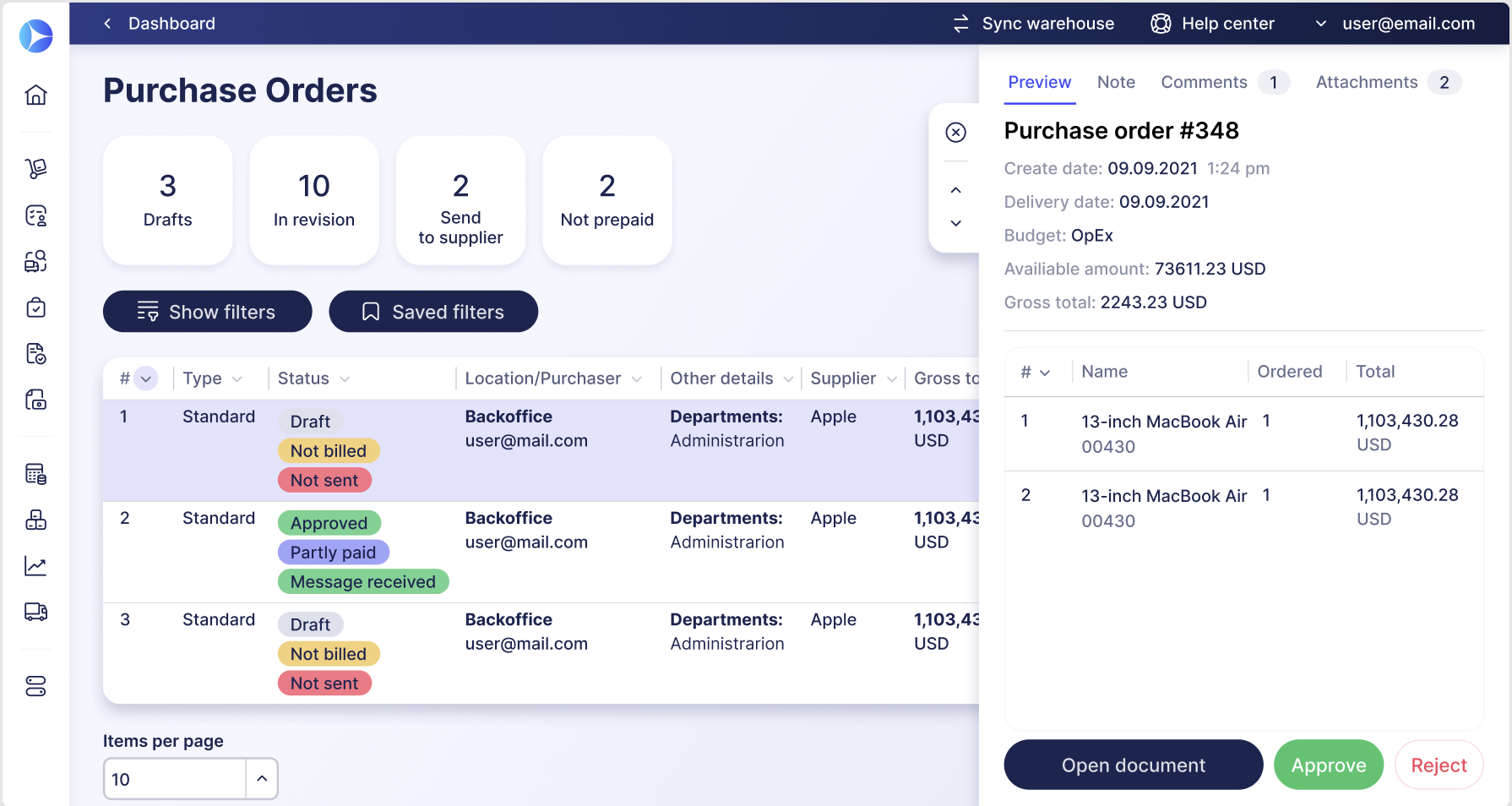 Information on related Requests for Proposals was added to the Purchase Requisitions Custom Report

The following data was added:

General section:
Request for Proposals #
Notes from Request for Proposals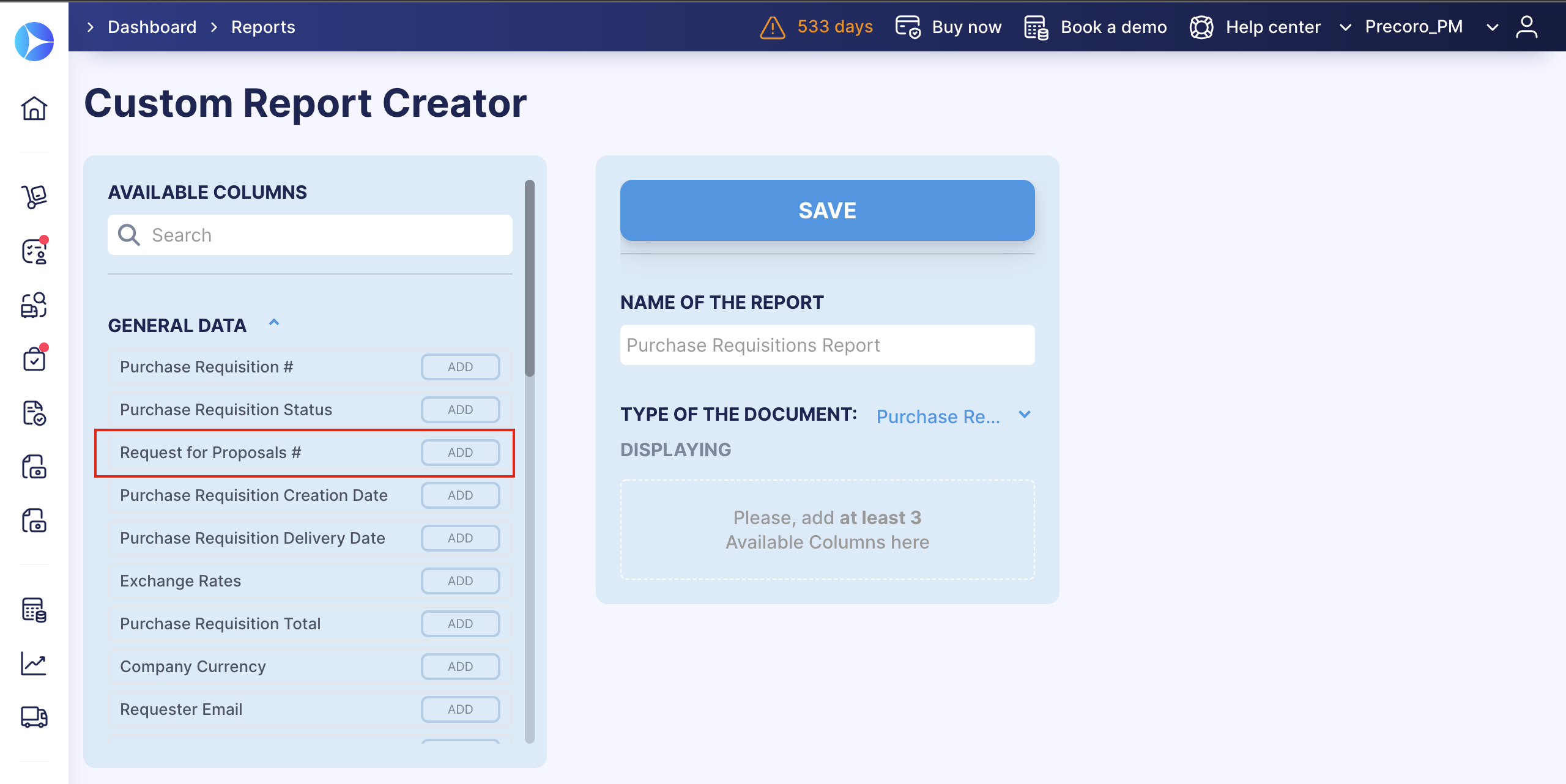 Items Data section:
Request for Proposals Creation date
Request for Proposals Due date
Request for Proposals Desired Delivery date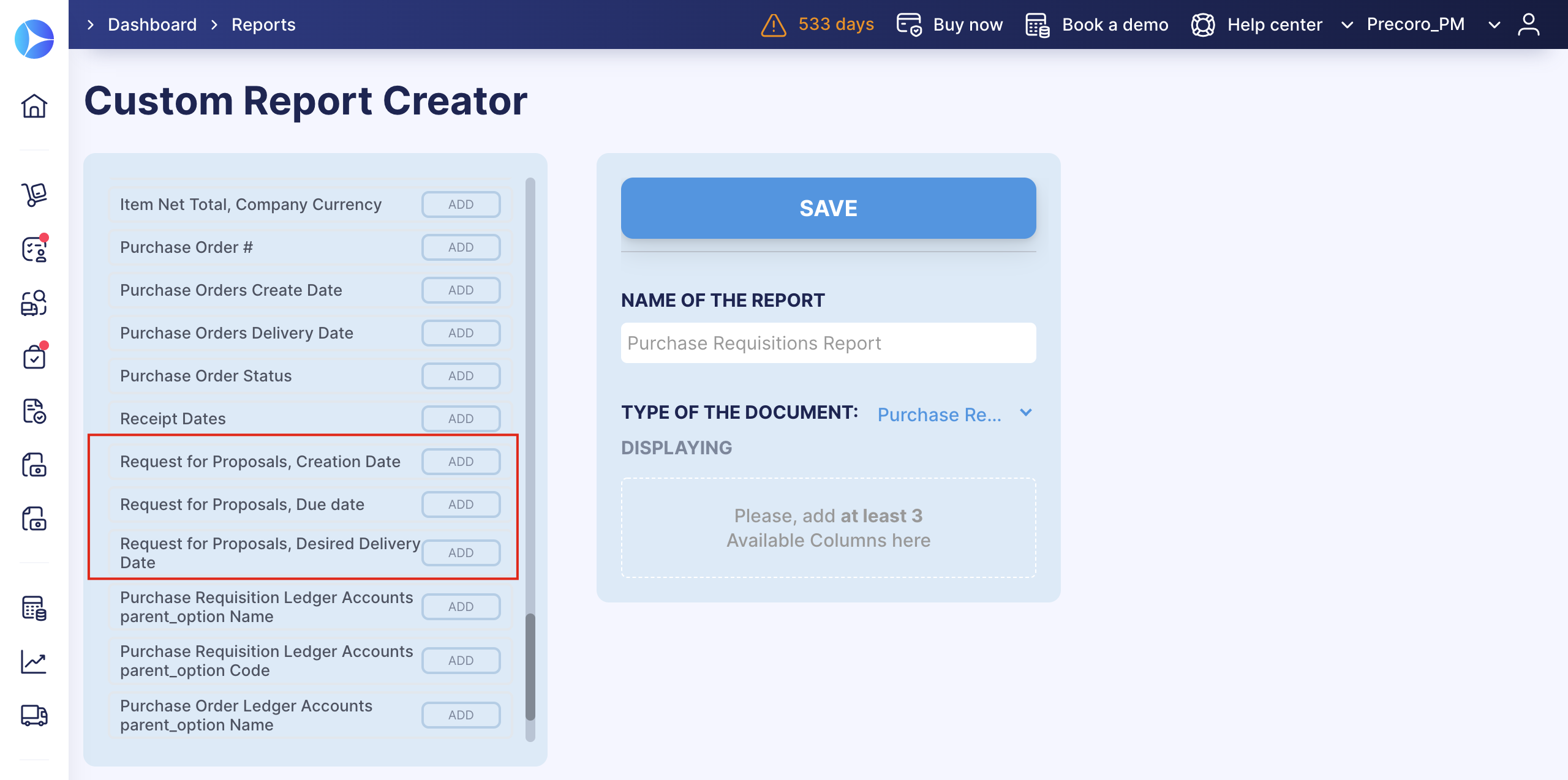 Precoro allowed editing Documents Custom Fields that are used in the Approval Workflow for all documents
The current approver (on his step) can edit the required Documents Custom Fields (that are included in the Approval Workflow) in documents.