Weekly update: July 7
Updates:
Slack Integration Improvements
Working with Slack is fast and more convenient. In addition, it offers greater flexibility, more on the integration and it's setting up here.
Now the integration has become even more convenient — decide on the documents approval/rejection from anywhere, using only Slack, without the need to log into Precoro.
You can download a PDF version of any document through the Slack approval notifications. To find a PDF version of the document, open the thread messages.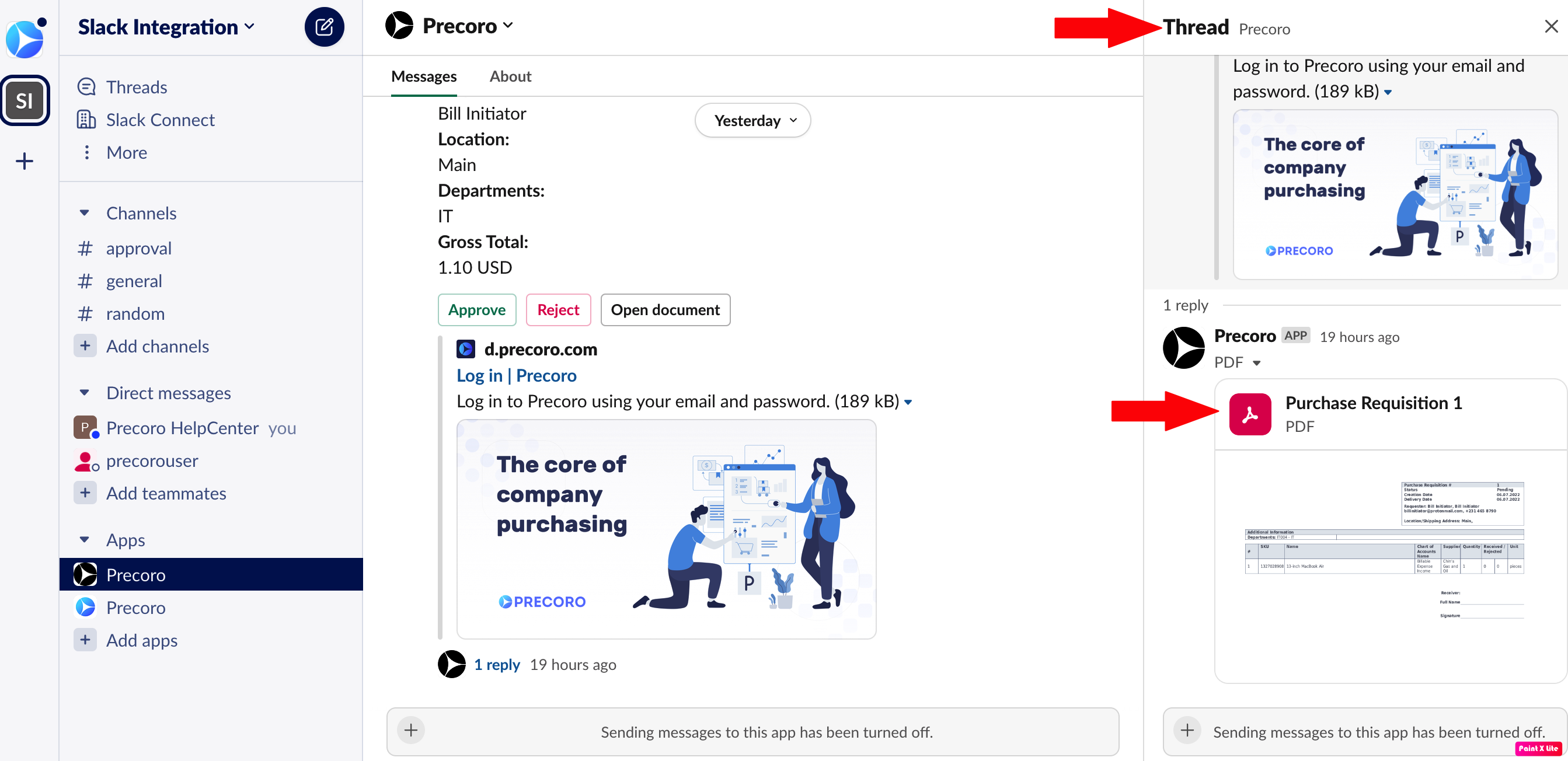 Please note that to download a Purchase Order document in the Slack notification message, you ought to allow the download in the settings.

If you wish your employees to receive a PDF-format PO document through the Slack notifications, go to the Order Printing Configurations and activate the Download while Purchase Order pending set.

How it can be useful

Now the approvers can check which items are in the document they approve, even from their mobile device.