Weekly update: July 28
Updates:
Import Items with a new Template
You can now enclose links when importing Items in documents like Purchase Order, Invoice, or Purchase Requisition.
Please, ensure that you have downloaded the new template before importing items to documents.

Read the Comments directly in Slack
The comment user has added to the document which needs confirmation will be displayed in the main message.
If the user has added the commentary after sending the document for approval, it will be shown in the thread.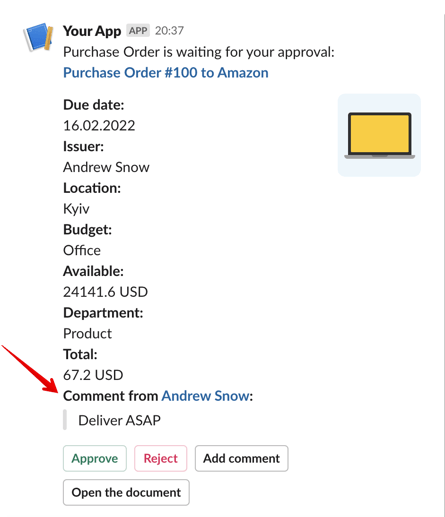 Please note that not mapped users can also leave comments, but instead of their full name, the approver would see the Email.