TABLE OF CONTENTS
Add Items to Catalog Through Documents

This new function is here to offer more automation and efficiency when working with items. You can now add new entries to the Catalog directly through documents without having to transfer items manually.
You can add items directly from the following documents:
Purchase Order
Purchase Requisition
Request for Proposal
Invoice
Expense.
Follow these steps to set up and start using the function:
1. Activate the setting in Basic Settings → Item Management → Save items from documents to Catalog.
2. When adding items using the Empty row functionality, you will see the Add to Catalog checkbox for each Empty row line you create. Check the box if you want to add the item to the Catalog.
3. If you checked the Add to Catalog box, then the item will be automatically saved with the values you have set:
Price
Currency
Items Custom Fields
Supplier (this value will be taken from the document).
Improved Supplier Registration Form

We have created a more interactive and informative Supplier Registration Form and added the following improvements:

1. Individualized Instruction for the Supplier from your company.
The instruction can also be customized in a template form.

2. Company Logotype display.
3. Personalized
Thank you page
for Suppliers after submitting the Form.
Manual Supplier Mapping and Unmapping for QuickBooks

Now you can manually map and unmap previously integrated Suppliers with QuickBooks through the Suppliers Management page.
To remove the integration, press the cross icon. Afterward, you will receive a system notification about the success progress.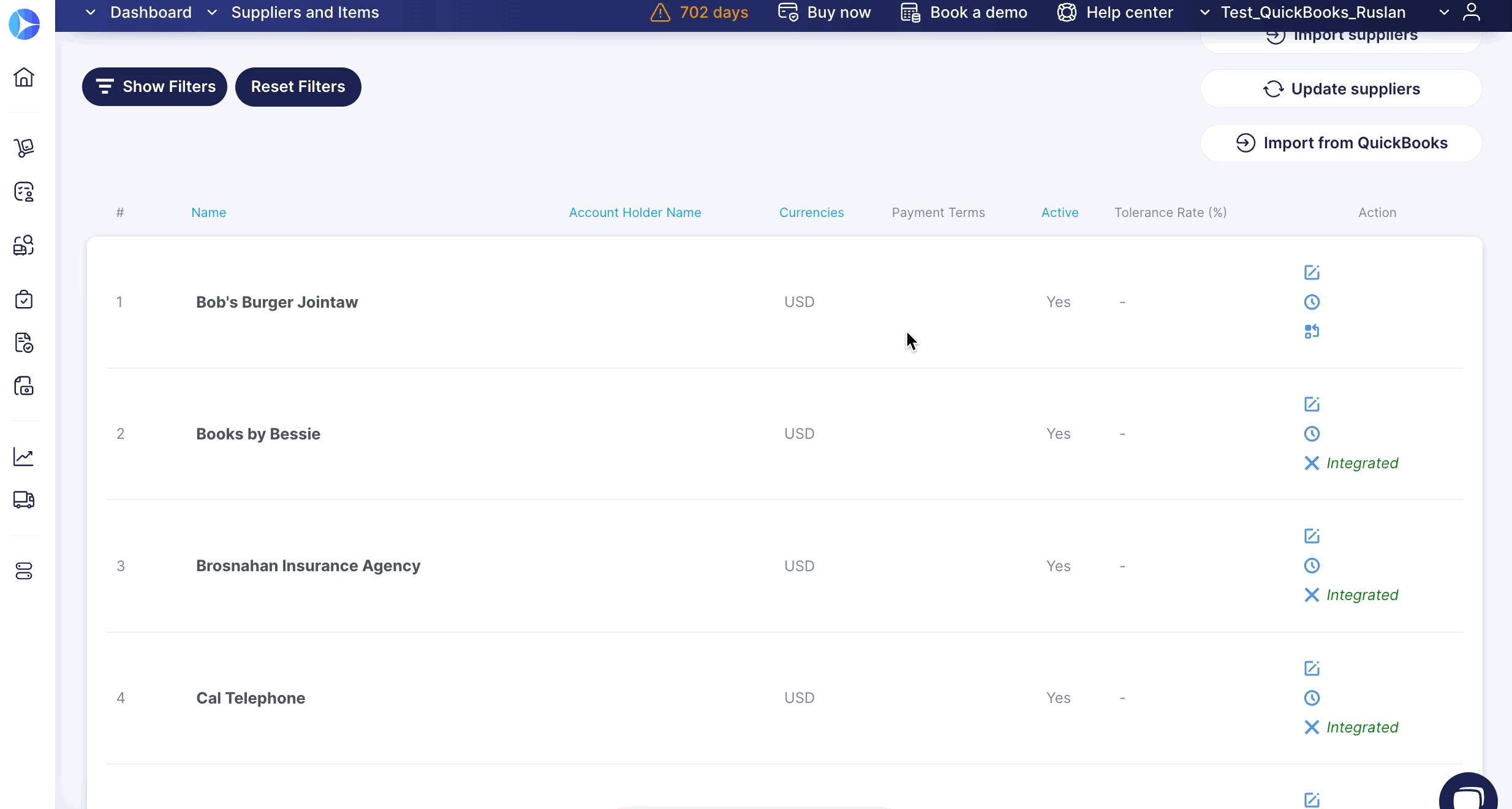 To map a Supplier, click the mapping icon, and the system will automatically map the corresponding entries.
For a Supplier to be integrated with QuickBooks, there must be an exact match for the Name and Currency in both systems.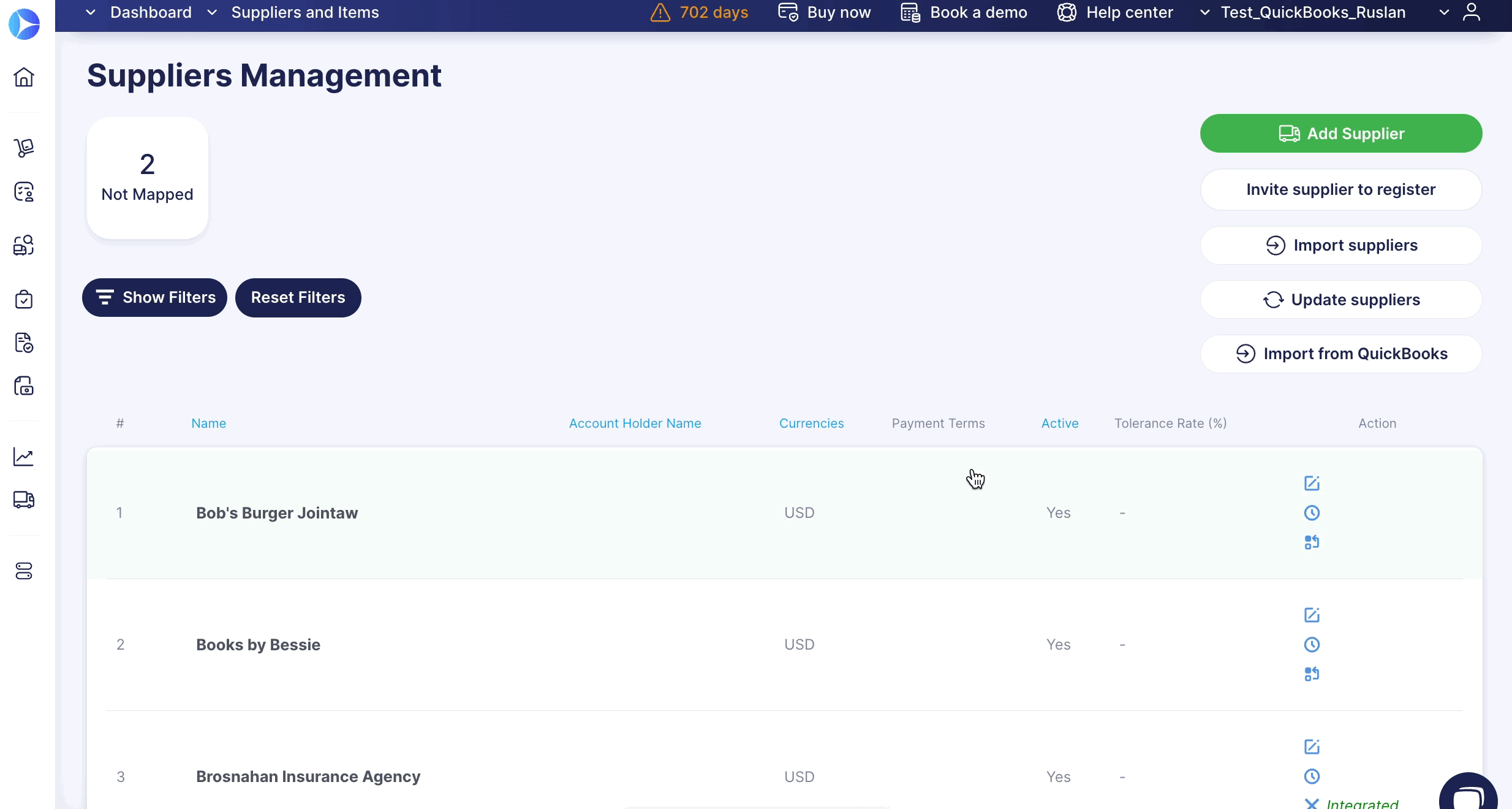 Improved Search for Imported QuickBooks Information

Optimize your work with QuickBooks integration by using the Search functionality available in the following import options:
Chart of Accounts

Import Locations

Import Classes

Import Customers.