Updates:
Contracts display in the Purchase Order and Invoice documents
When creating new Purchase Order or Invoice documents, you will see the Contract information as well.
To learn how to create and manage contracts, consider this article.
When working with the documents, you will see the following Contract information:
Contract number.
Contract validity dates.
How it can be useful


Having the Contract information directly in the document will provide more information on the Supplier's cooperating conditions and aid with controlling the Contract's expiration date.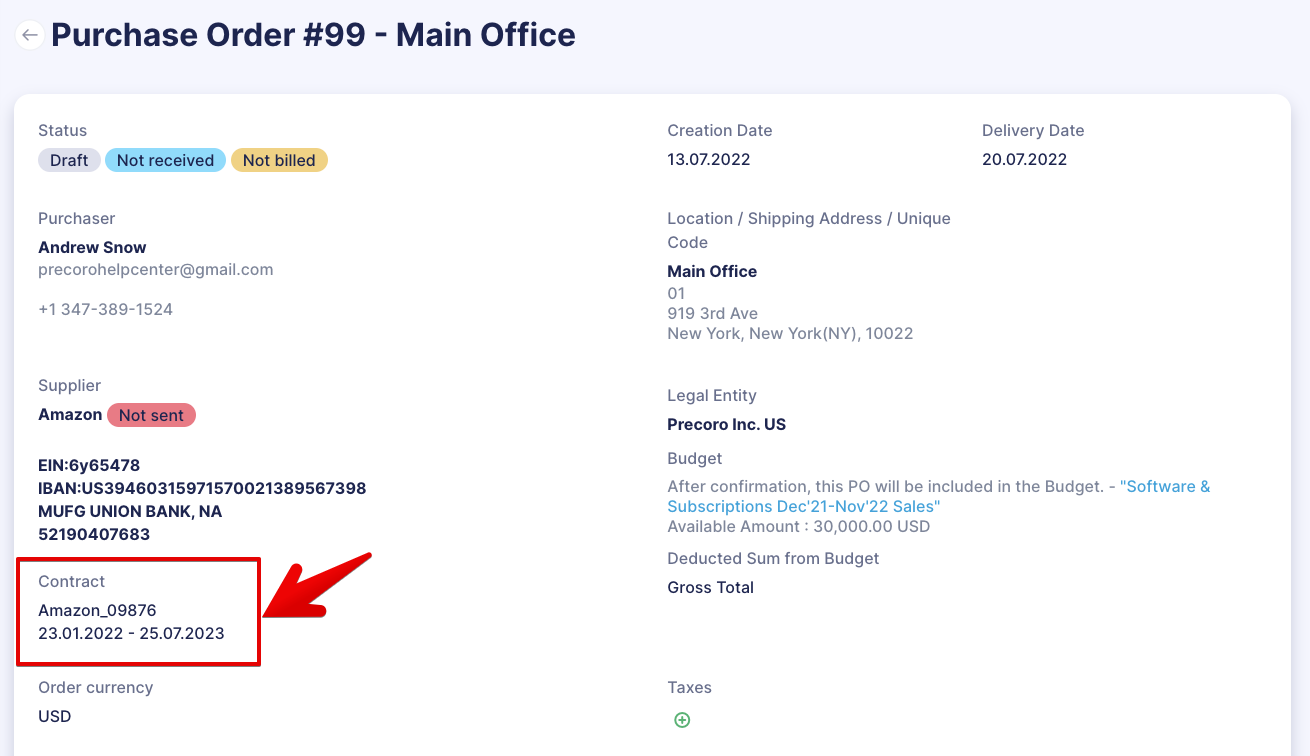 Item Custom Fields displayed on the Items in Purchase Order page

All Item Custom Fields added to the Purchase Order are now displayed on the Items in Purchase Order page in the Purchase Requisition, Receipt, Invoice type of documents with a related Purchase Order.
To see complete information on the items added, you would need to click on the Show Purchase Order button in the document, and the Item Custom Fields will be displayed along with other item information.

How it can be useful

The requesters should go to the Items in Purchase Order to get all the necessary information on the order and items.

Using Document Custom Fields in the Inventory Consumption

The Document Custom Fields can be added and used when creating a new Inventory Consumption.
Add the
Document Custom Fields
to the
Inventory Consumption
page:
When creating new
Consumption
, the added Custom Field will be displayed on the page. You will also be able to redact the document later on and add changes into:
Transfer date.
Location.
Post to Warehouse.
Documents Custom Fields.
Please note that editing is available on the Draft Status only.

Also, the Limit Access to documents checkmark in Document Custom Fields Basic Settings wouldn't be available to apply on the Inventory Consumption page.