Updates:
Import selected Accounts from NetSuite to Precoro
The process of the Accounts' import was improved — now, you can choose which accounts should be imported from NetSuite to Precoro, and which not.

How it works:
Press "Import Chart of Accounts" button on the integration page.
Select Accounts that have to be imported from NetSuite to Precoro (or select all ones).
Click the "Import" button.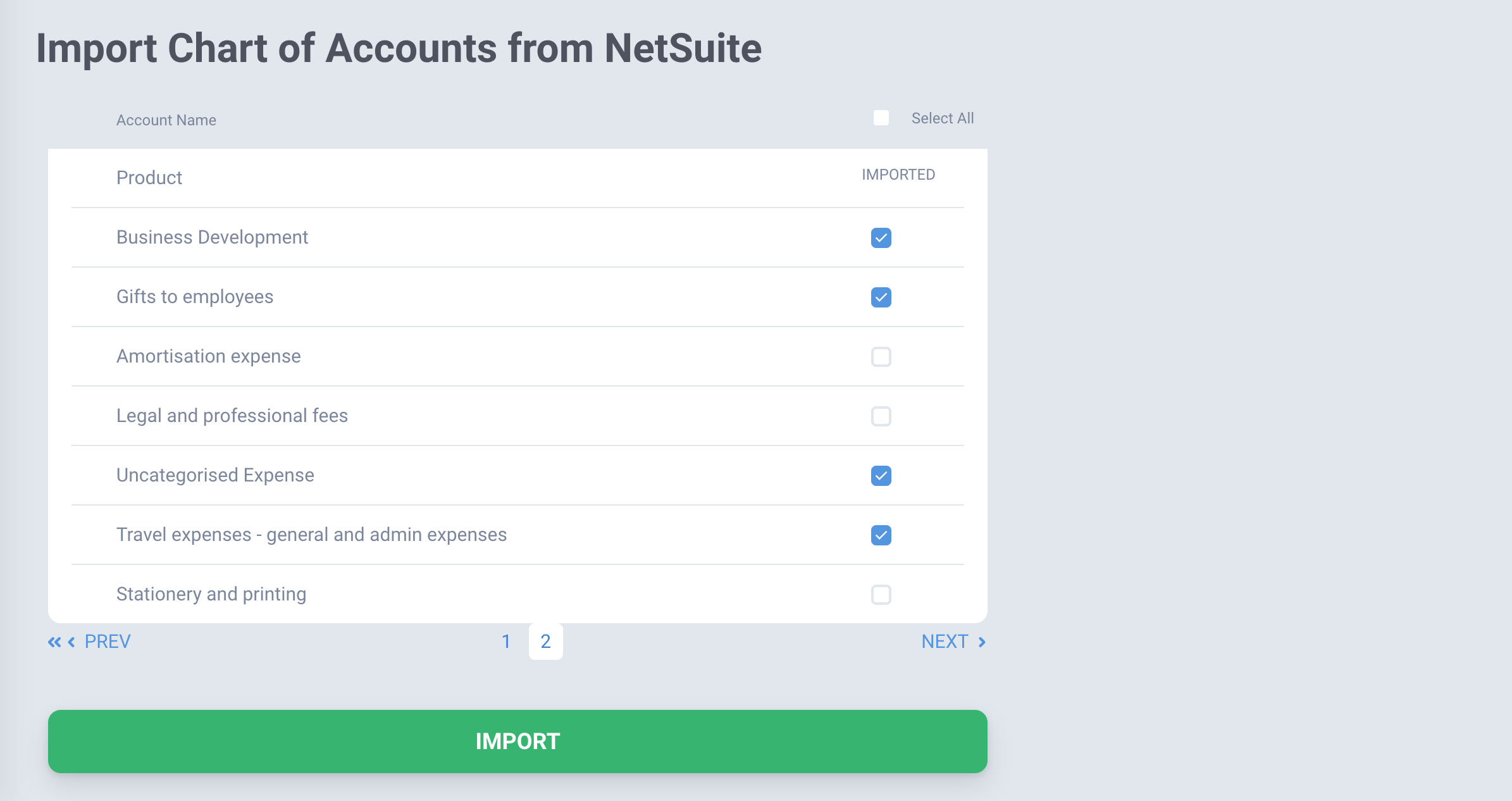 Search by supplier name when importing suppliers from NetSuite
You have no need to use Cmd+F (or Ctrl+F) to find those Vendors that have to be imported from NetSuite to your Precoro company.
Just use the search on the import page:

When you clean the search — all the selected suppliers will become unmarked. It prevents importing those suppliers that you don't see while searching.
Documents Custom Fields of 'text' and 'date' types can be displayed on the documents list page

You can see a checkbox "Display in the lists of documents" — it allows displaying Custom Fields in the "Other details" column: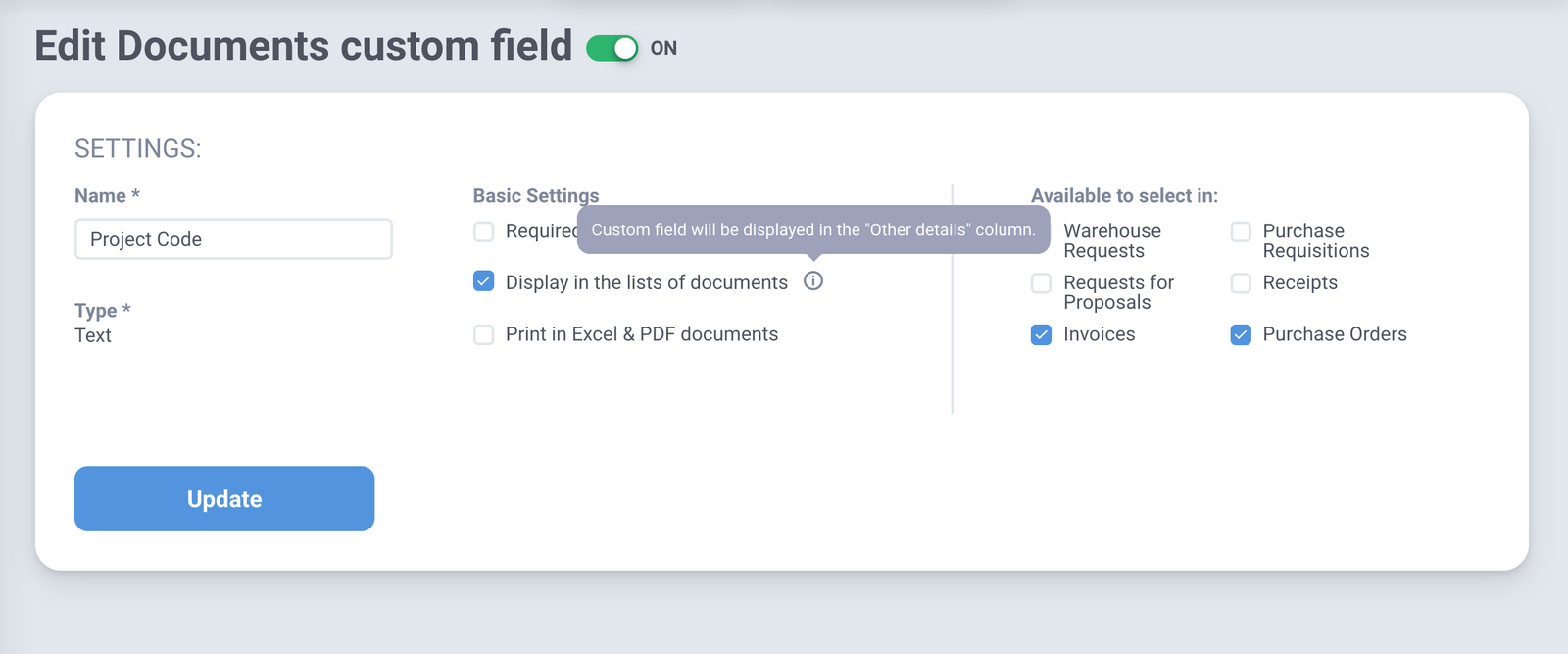 This function works the same as for 'select' type of Documents Custom Field:

Ability to add attachments to the Supplier's card while creating a Supplier

Due to this release, you can add attachments not only to the already created Supplier's card, but while creating a new Supplier: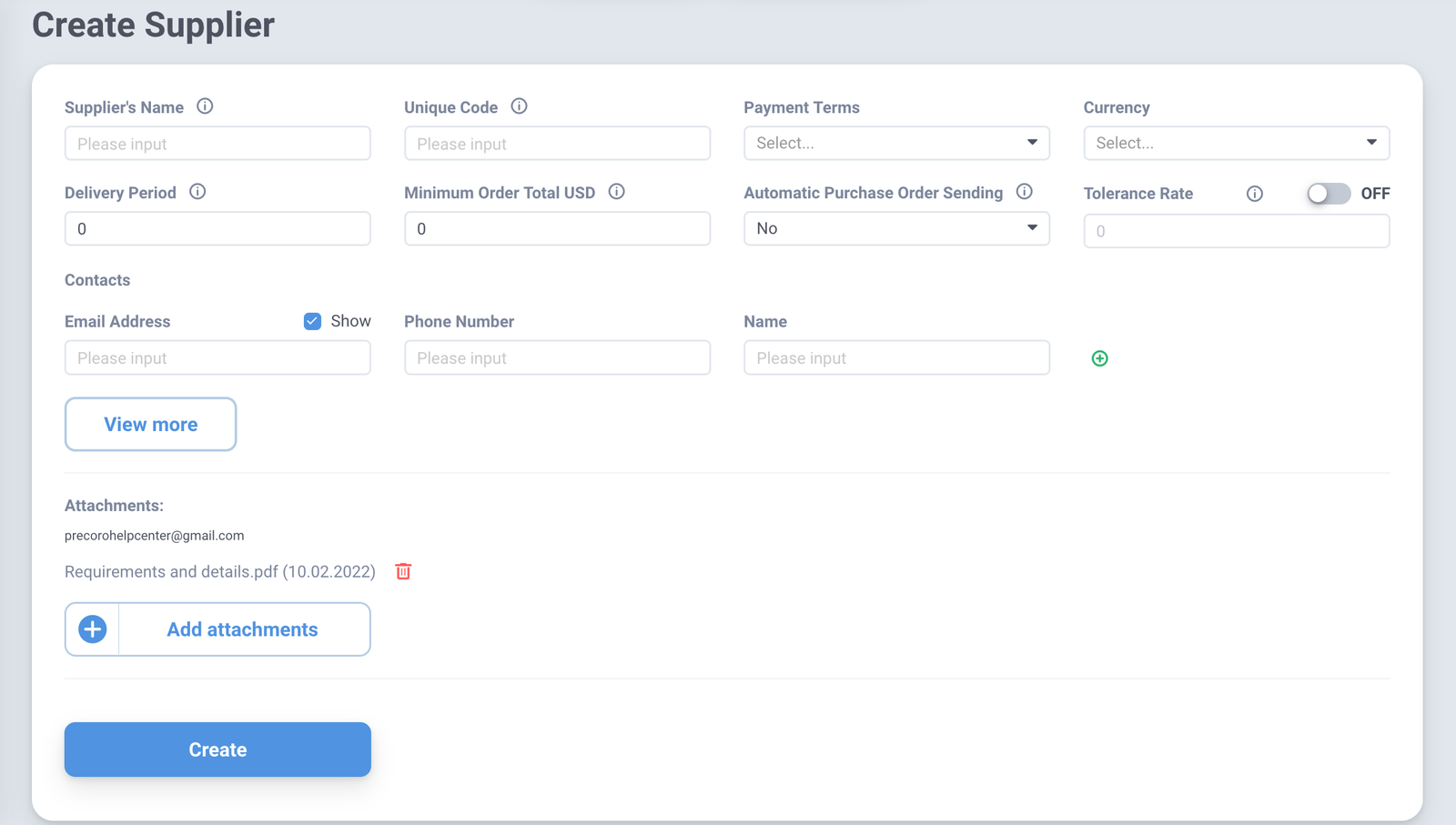 Please note: you cannot preview or download attachments at this stage.