Updates:
PDF/XLSX documents big update — final improvements
Precoro Mobile App — in progress
Budgets import
PDF/XLSX documents big update — final improvements
We finished updating all our printed document templates. Here is what we have done for this release:
The page numbering was added. The format is the following: "1 / X" — where X is the total number of pages in the document.
The "Terms & Conditions" section was improved - now, we don't display the credit period separately in PDF/XLSX documents to avoid duplicates.
Displaying of suppliers' contacts: all contact data is displayed in a more logical order: name-email-phone (previously we had email-name-phone).
The header and logo sizes were optimized.
Please note: we changed it not only in PDF/XLSX documents but also on the document's pages.
Let's take a look at the
previous Purchase Order
layout: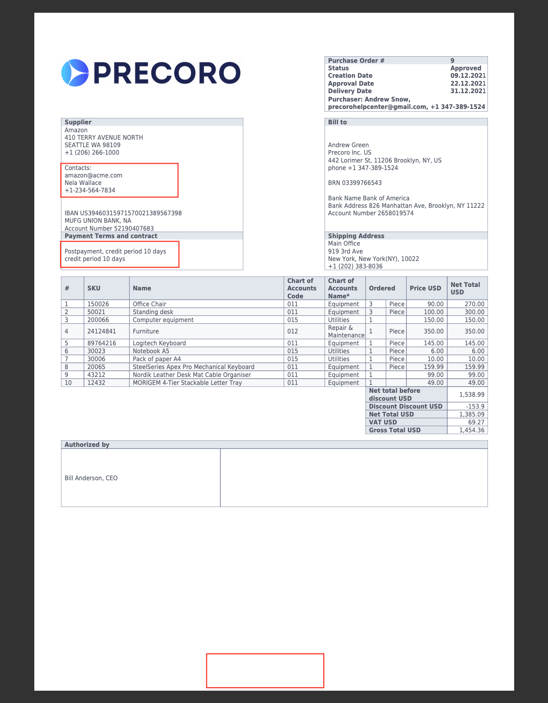 And here is a new Purchase Order layout: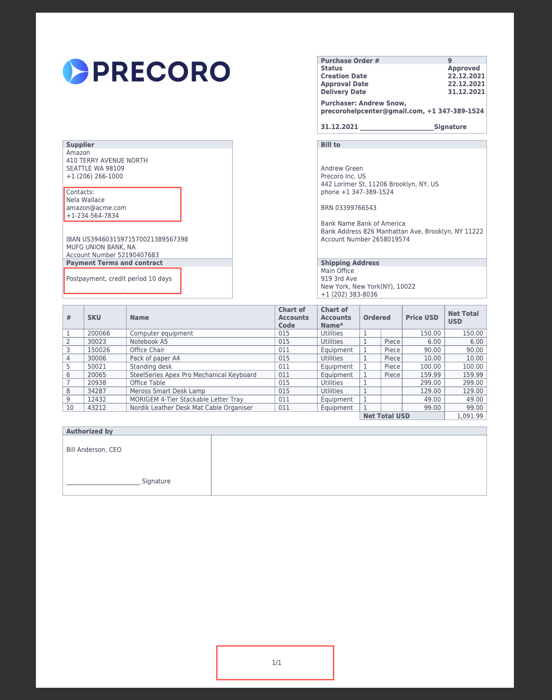 Precoro Mobile App — in progress

Now you can download Precoro as a mobile app from the browser.
Note: it's not a typical application that you can download from Google Play or App Store. But it has the full functionality as the usual Precoro has.

How it works:
You can see an Install button in your profile menu.

By clicking on this button, you'll be able to add Precoro to the Home Screen and use it as an app.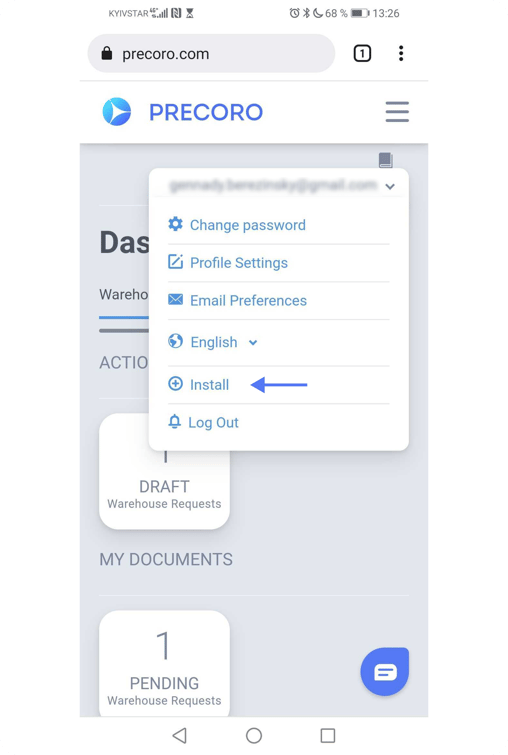 Please note:
You might not see the Install button if your phone has iOS. To install Precoro as an application on iOS:

Open Precoro in your Safari browser;
Click on the Share button;
Scroll down and tap Add to Home Screen button;
Here you are — Precoro is installed as an application on your device!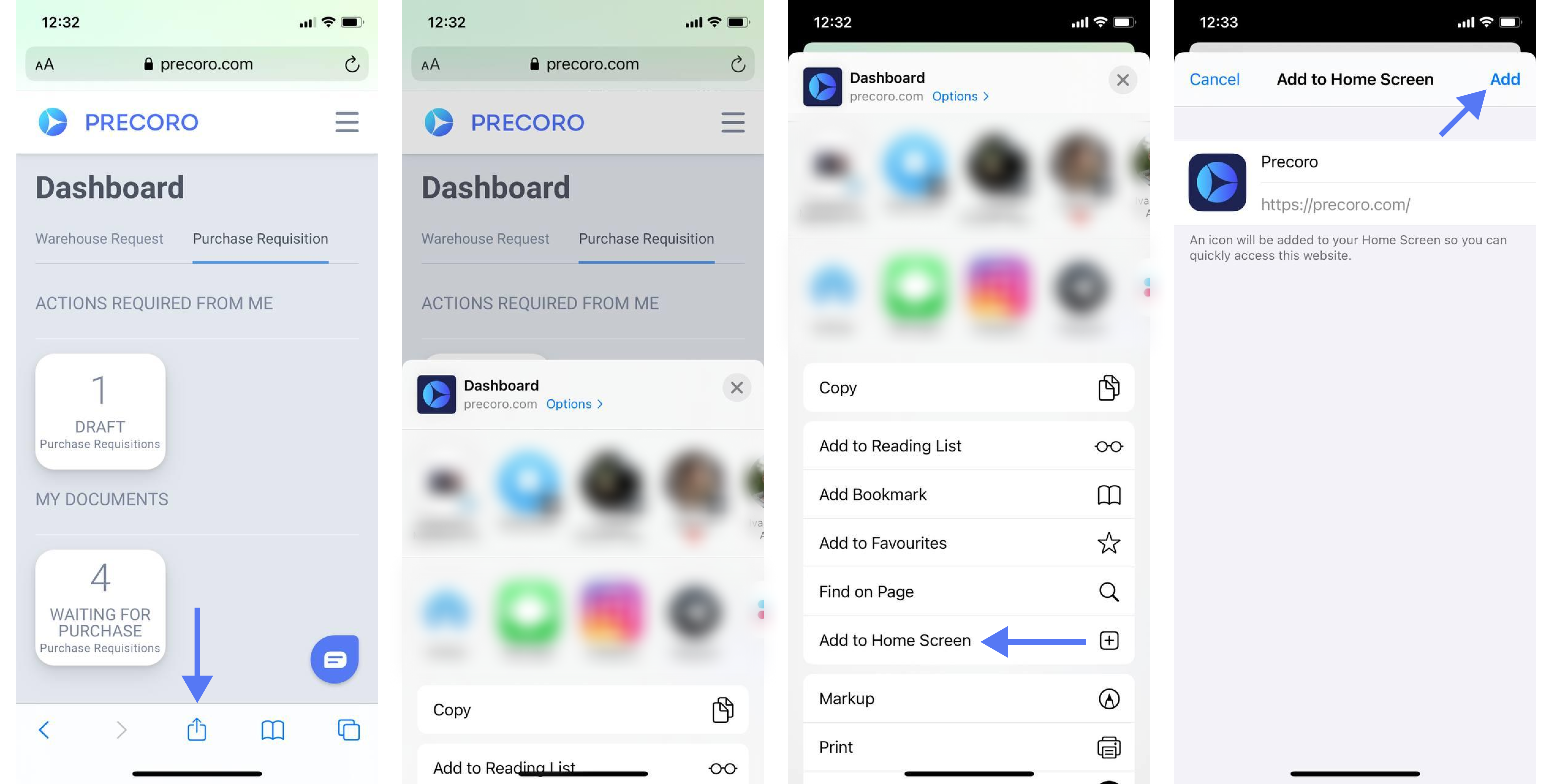 Budgets import

Precoro added a possibility to import Budgets. Please, follow this article to learn more about how it works.