TABLE OF CONTENTS
Mass Delete Actions in Item Management

We have improved the routine task of mass-deleting items on the Item Management page.
Click the Delete Items button on the right action panel. Select the necessary items with checkmarks and press the Delete Selected button to delete more than one.
All users with Suppliers and Items Roles in Precoro can use this function.
Please note that items currently used in Inventory cannot be deleted.
Automated Tax and Discount Removal

When you have deleted a Tax or Discount % from the last item line, so no other items in your document include them, the Tax or Discount % will be automatically removed from the document body.
This function will work for the Purchase Order, Invoice, and Expense documents.

More Automated Process of Working with Documents

Now, when you have taken the rights and accesses from the last Approver, the document will automatically gain Approved Status.
It will no longer freeze
In
Pending
if you have no current Approvers with required
Locations
and
Documents
Custom
Fields
access.
Unified Search by Enter

We have unified the search initiation with the Enter button for all Precoro documents. The Filter results button will still work as well.
You will no longer be able to use Enter for adding multi-select options. Proceed to add them by clicking on the necessary ones with the mouse or touchpad.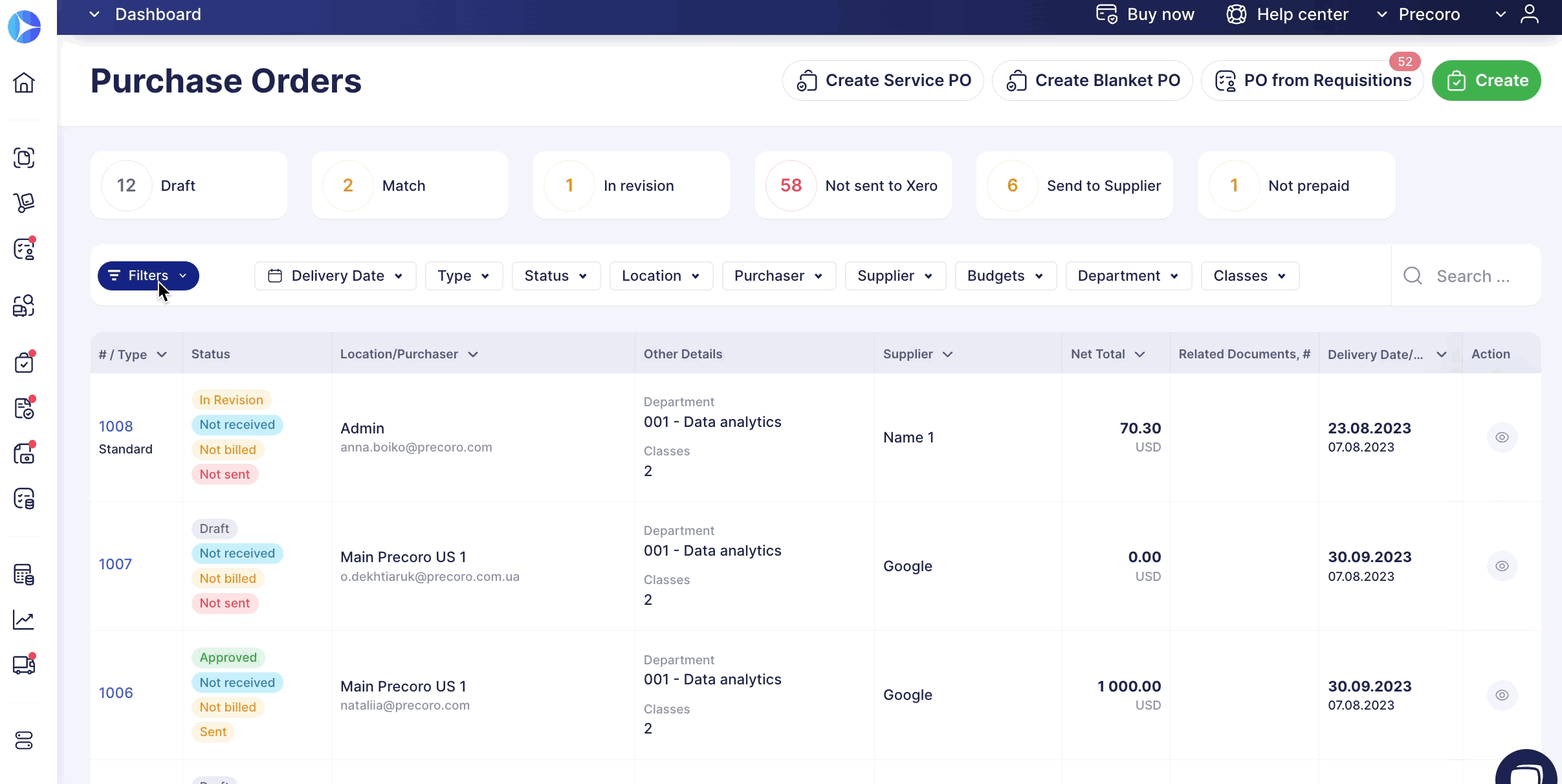 Improved Search by Number

Use the improved filter functionality in both fast and advanced filters to find what you are searching for quicker and more efficiently.
The improved functionality is available for Purchase Requisitions, Expenses, Invoices, Purchase Orders, Receipts, Requests for Proposals, and Warehouse Requests. You can search for the following Numbers: Document #, Custom #, and Item #.
The search works even with
partial matches.


We have added the Supplier Receipt # and Supplier Invoice # fields to the fast filters on the corresponding document pages to optimize your search process. For example, when entering a number in the Search field on the Receipt page, you will get the following result.
The result on the Invoice page will be displayed in the same way.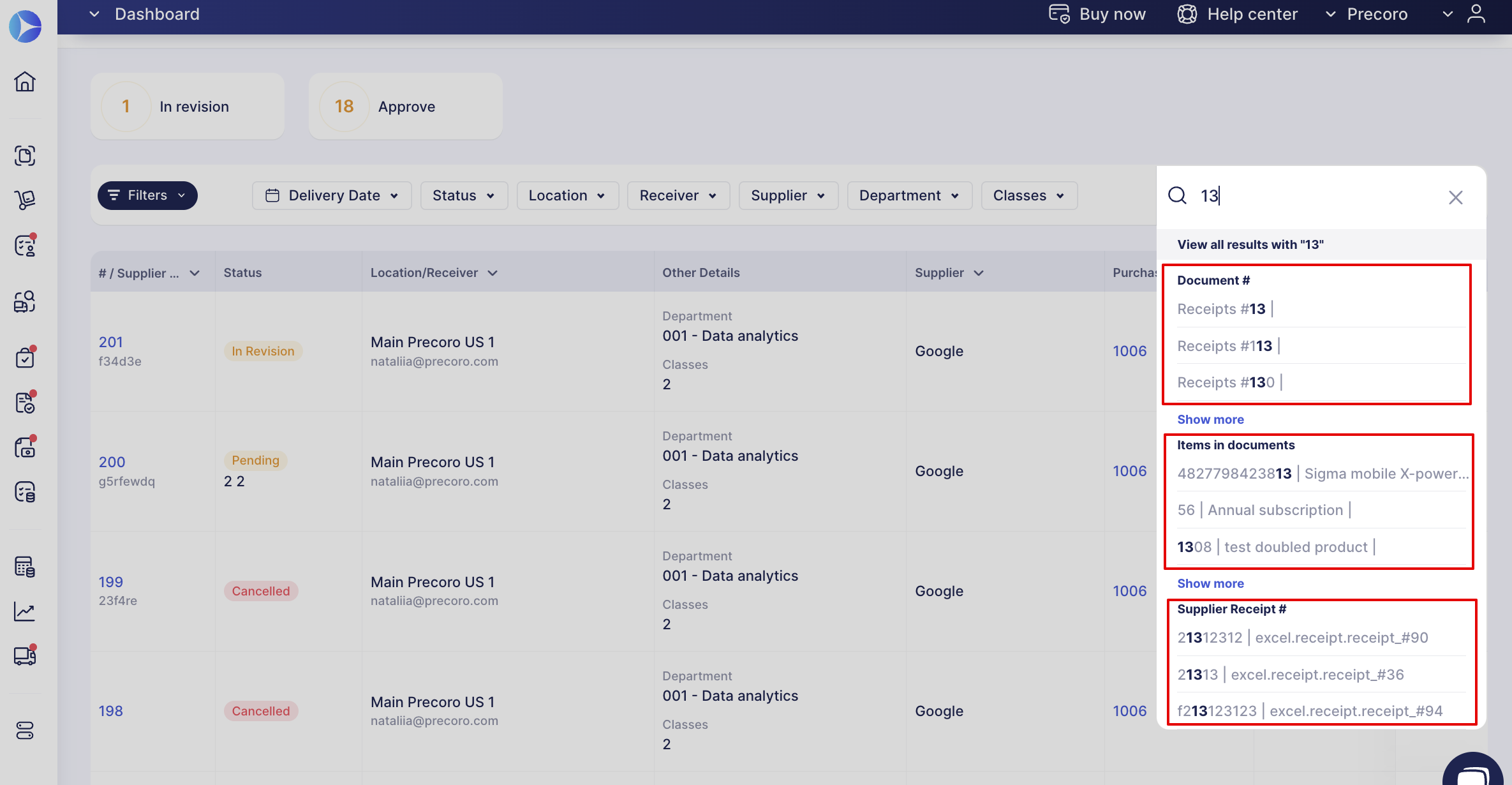 Added New Xero Chart of Account Types to the Import

Now you can import the following Xero Chart of Account types into Precoro: Overhead, Other income, Non-current liability, and Current liability.