Updates:
New Document Preview Design

You can now enjoy the improved version of the document preview mode in Precoro!
The new design is available for all Precoro documents.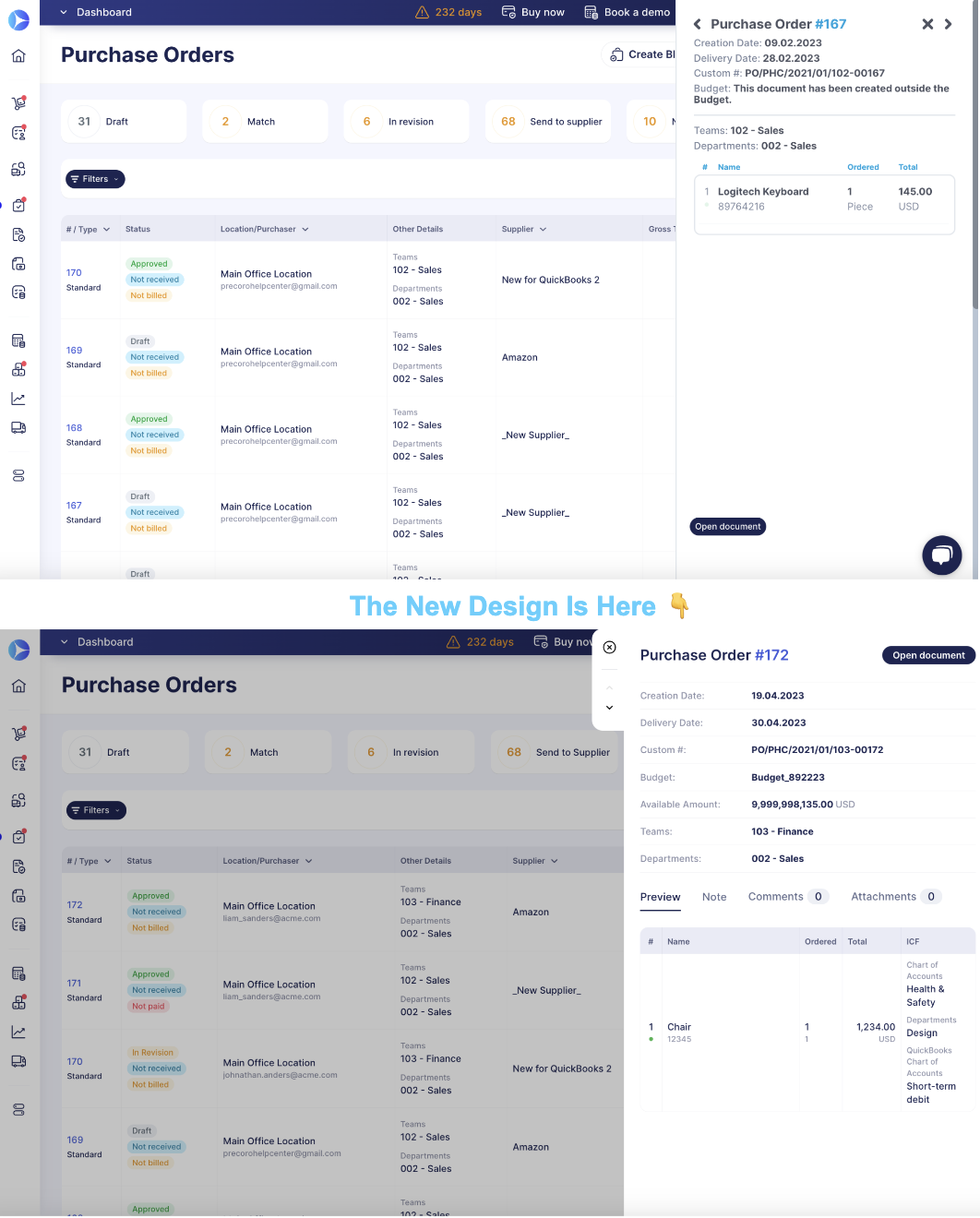 Notification to the Supplier Requester Even Without the Supplier Management Role

Now, when users have submitted a request for adding new Suppliers, they will receive a notification letter in their inbox after the Supplier has successfully undergone the approval workflow, even if the requesters do not have a Supplier Management role!
Learn How to Submit a Request for Creating a New Supplier in this article.

The letter helps keep the requesters up to date on whether their Suppliers were approved or not. Furthermore, with the notification, they can quickly proceed to the relevant documents in Precoro for further work.
Add New Suppliers to Existing Requests For Proposals

When you have created a Request for Proposal document, added the Suppliers, received their propositions, and seen that nothing is suitable from the offered, you will not need to create another document — all you have to do is to take the current RFP for Revise and add new Suppliers.
You cannot edit or delete the previously added Suppliers in the document.

After you have completed the Revise, Precoro will send standard notification letters only to the newly added Suppliers, and they will undergo the usual proposal submission process.
Resend the Invite to the Supplier and Edit the Contacts

Now, when sending Invitations for Suppliers to register, you can:
Resend the form after the first entry or when the invitation is on Revision status.
Change contact information and Supplier Name in the form with the Sent status. When you notice some data discrepancies, you can edit the form. If you have changed or added a completely different email – the document will be sent to the newly entered email.

The Suppliers will also be able to do the following:
Add more than one contact and contact information using the plus sign.
Removed Restrictions on SSO Uniqueness

Now you can have the same SSO setup for multiple accounts within your organization.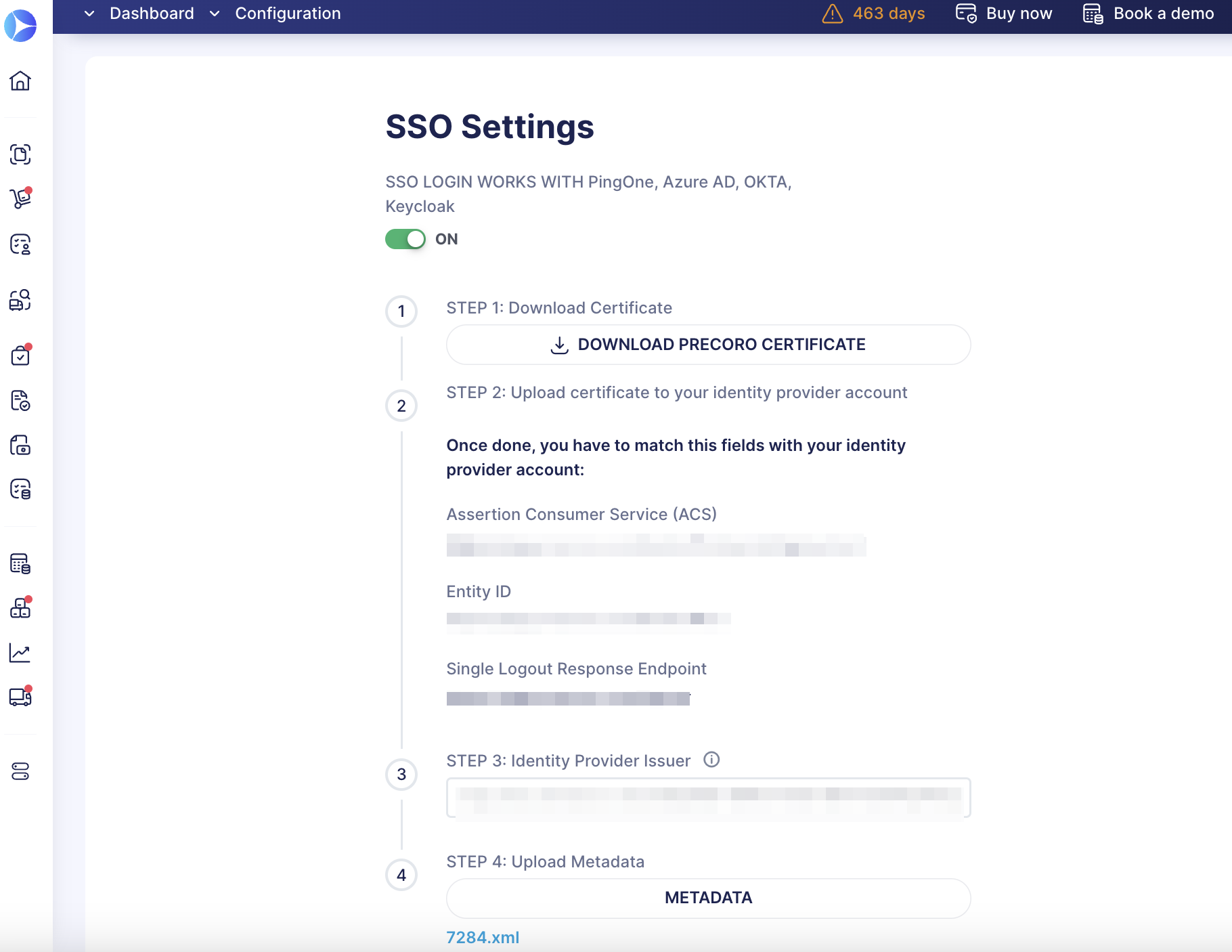 Added a New Date Format

You can find a new Date Format in Configuration → Basic Settings → Misc: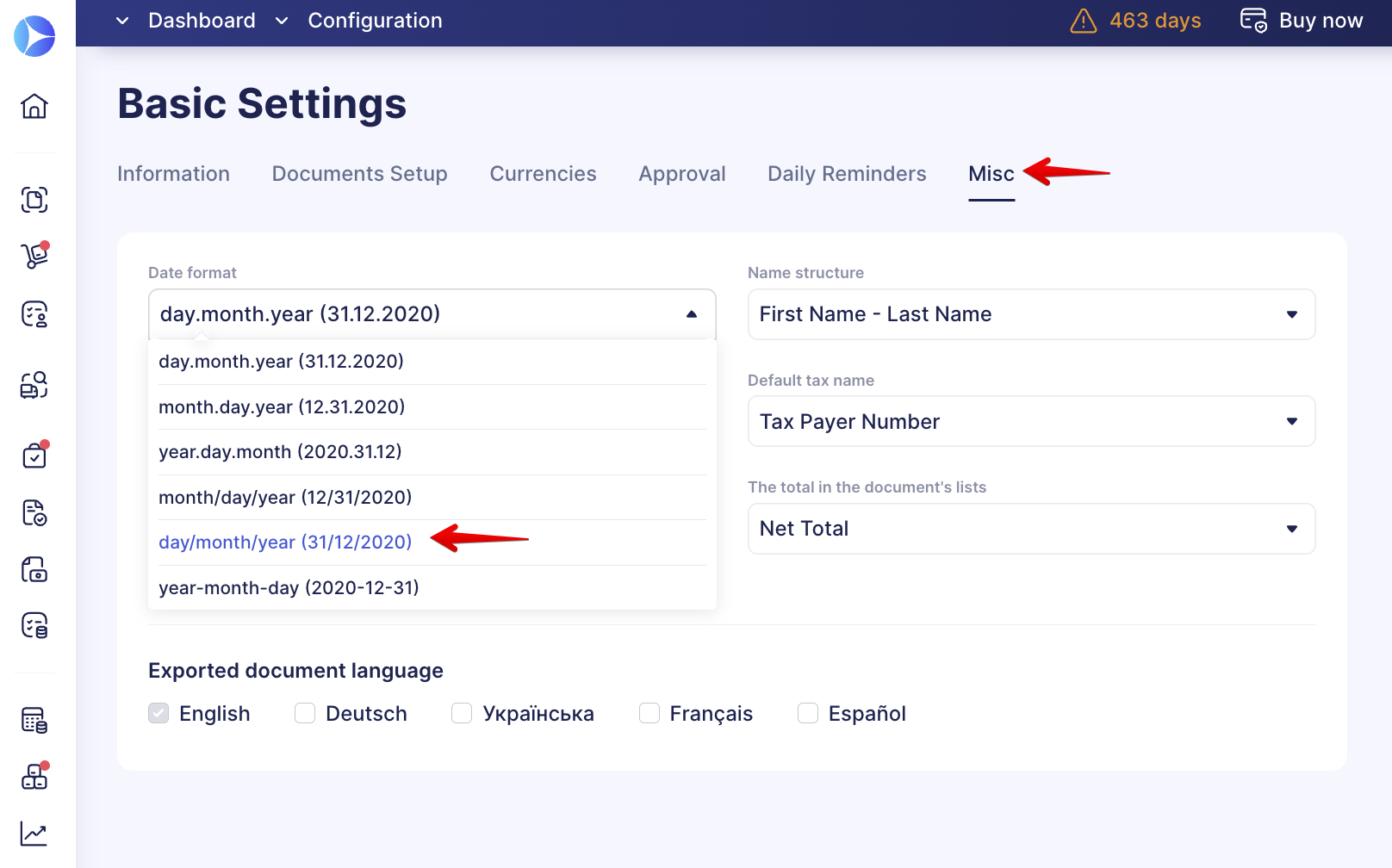 Required Attachments in Purchase Requisitions

The Purchase Requisitions process becomes even more convenient and advanced with the ability to make the attachments required.

To activate this function, go to Basic Settings → Documents Setup → Purchase Requisition and check the Required File Attachments option. Then, press Save to implement changes.


When the Required File Attachments option is on, users cannot confirm the PR without uploading any documents. However, in case it is deactivated, users can confirm the document without adding any attachments.