Updates:
Purchase Requisitions and Warehouse Requests: changes in the re-approval after the documents' revision
We are changing the process of the documents' re-approval after the revision. This feature was added to the Purchase Requisitions and Warehouse Requests.
Precoro will not trigger the re-approval in the following cases:
If there were not any changes at all.
If there were changes of Items Custom Fields only.
Manual transfers — inventory consumption
We added the possibility to create Stock Transfers (inventory consumption) manually without creating Warehouse Requests.
The process is similar to standard Stock Transfers and can be used for transferring items between different warehouses.
On the transfer page, you'll be able to add products from Item Management.
Please note that only inventory items can be added.

How it works: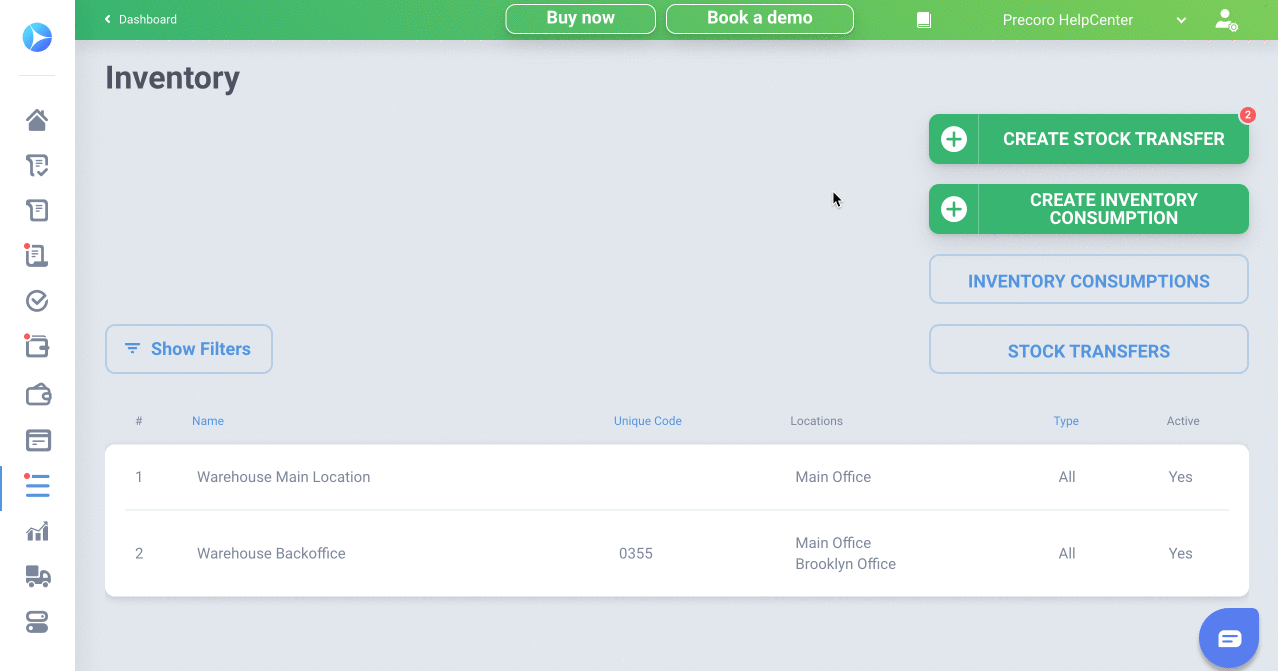 Changes in the User create and edit pages
To add some more features to the pages related to users, Precoro changed the user create and edit pages.
How they look like after the release: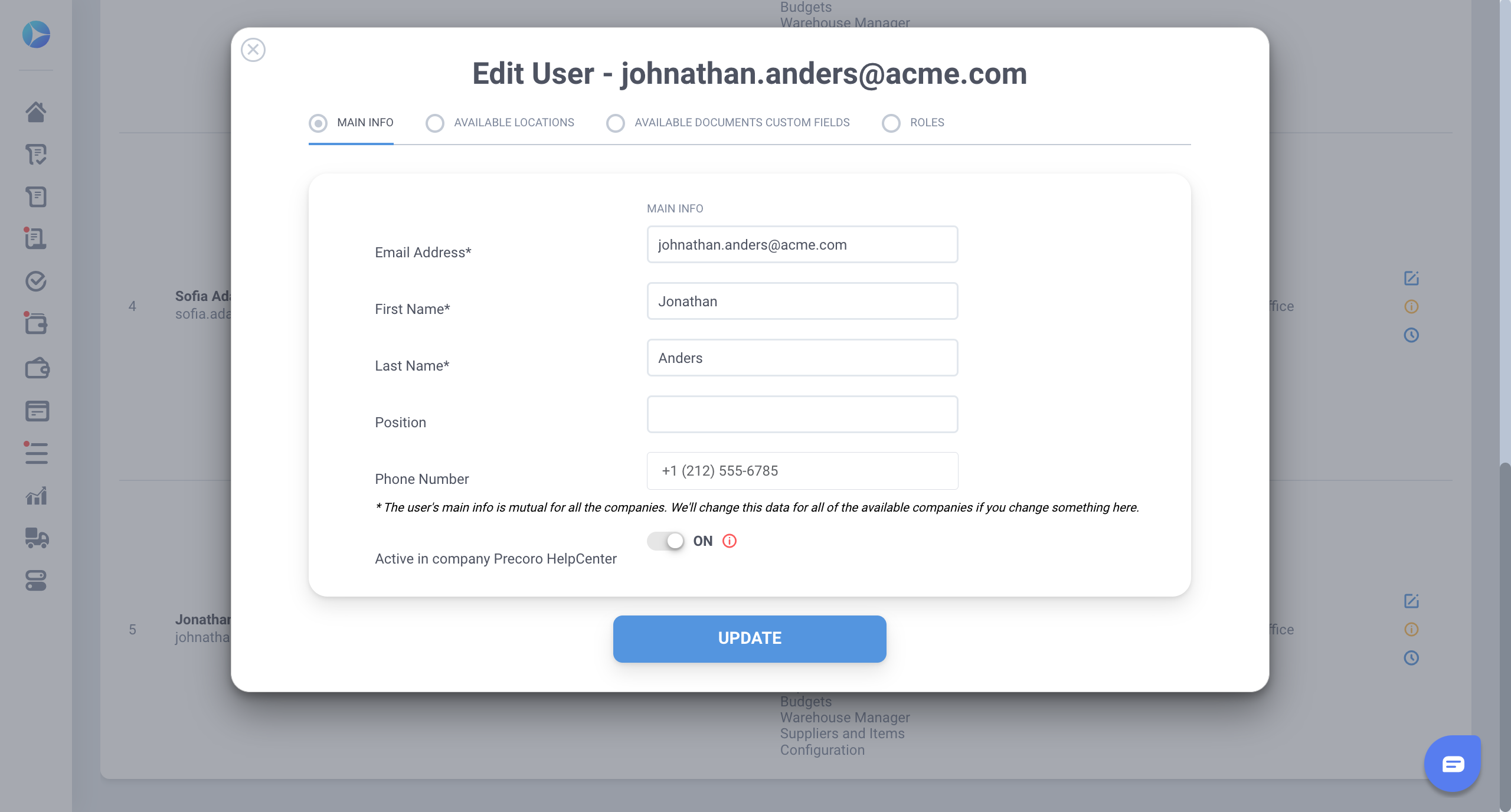 The company name has been added to the beginning of the subject of the email to the supplier
Precoro added the company name to all emails for suppliers. The company name is displayed at the beginning of an email subject.
Here is an example: