Weekly Update: July 9
Updates:
Prepayments — a brand-new feature!
Prepayments in Purchase Orders
It's a brand-new feature for Precoro. Allows you to prepay your Purchase Orders and see all the prepayments against Purchase Orders and Invoices.

To add a prepayment to the Purchase Order, just scroll down, fill out the sum and press the Pay button: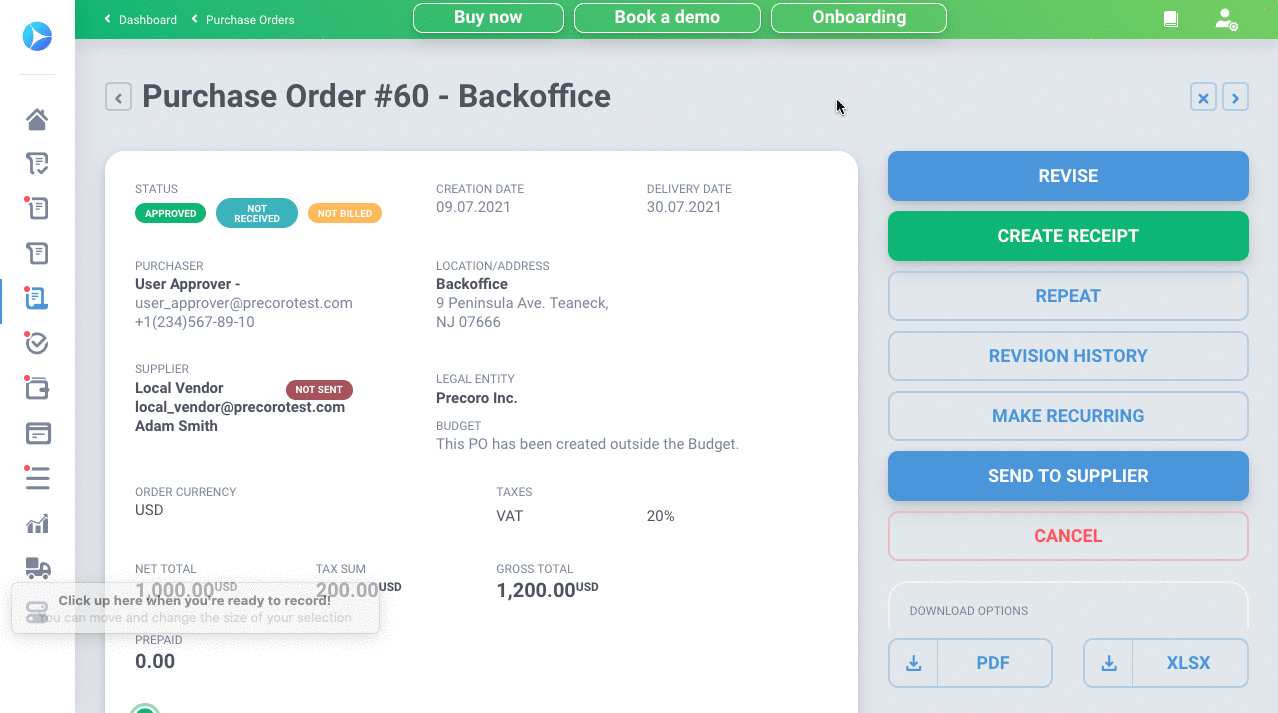 You can see that the payment type is "Prepayment", and the Purchase Order has the "prepaid" status.

Please, follow this article to know more about prepayments.