Weekly Update: May 13
Updates:
Reject of the Request for Proposals
Reason for cancellation
Filters Improvement
Reject of the Request for Proposals
We added a possibility to reject the Proposals in the Supplier Portal. Note: if you reject all items in the Proposal, the document's status will be changed to 'Rejected.'
How it looks like: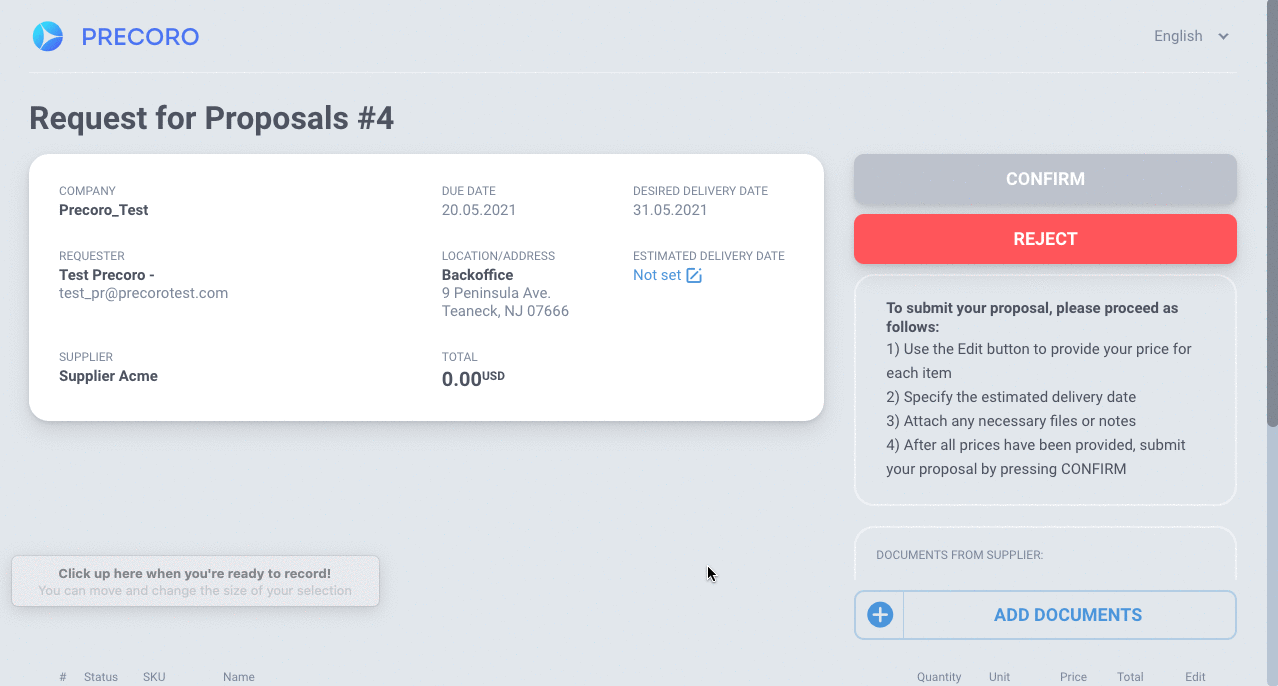 Reason for cancellation

We got requests that it would be very helpful to describe why the document is canceled immediately.
From now, you need to specify the reason for cancellation. The reason will be added to the document comments.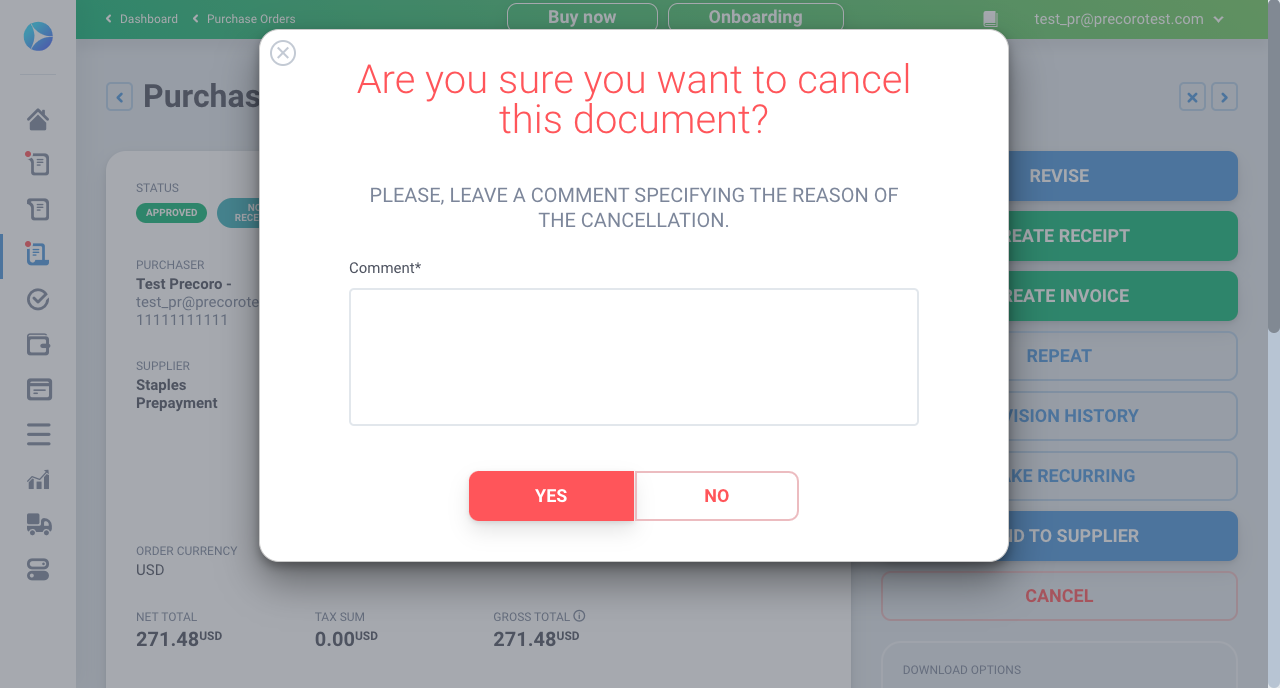 Filters Improvement
If you have applied filters on any list — the "Reset Filters" button will be shown on the top. So now you can go back to the complete list with just one click.