A Warehouse Request is a document with a task for the warehouse manager to obtain stock items from the warehouse. It is possible to request Inventory items only.
TABLE OF CONTENTS
Information Contained in Warehouse Requests


A Warehouse Request typically contains the following information:
Warehouse Request #
Creation and Date and Required Date
Location/shipping address
Name of the requestor
Name of the warehouse where the goods are to be posted
Description of the goods
Quantity.
How Our Clients Use Warehouse Requests


The Warehouse Request is the document created to request the items' transfer within the warehouses.
It helps facilitate activities such as picking, putaway, posting changes, and internal warehouse movements. Warehouse Managers use this type of document to manage the workload in the warehouses. In addition, these requests may be generated when stock levels run out.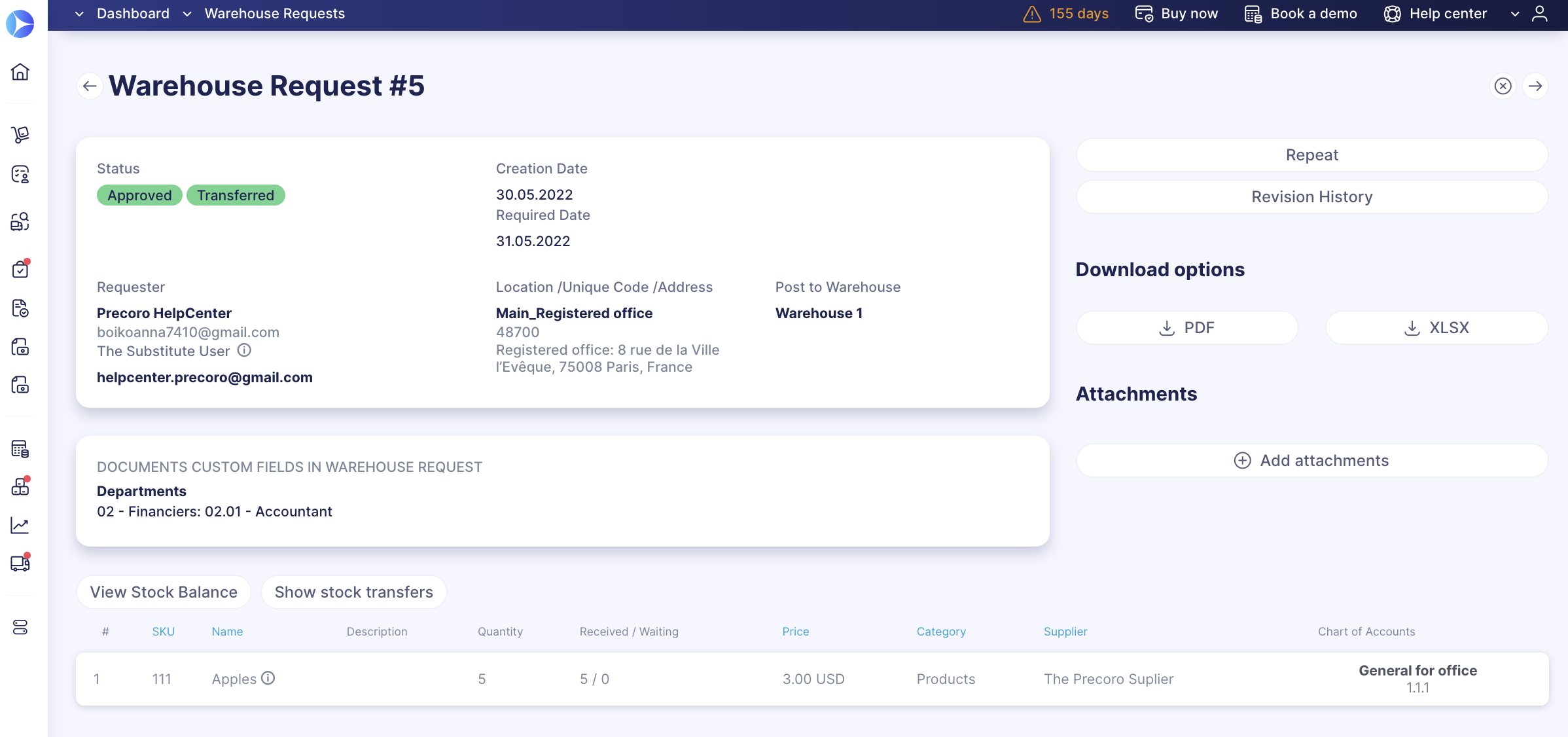 Additional Useful Materials

The following articles will help you learn how to work with Warehouse Request documents in Precoro: