TABLE OF CONTENTS
Tolerance Rate is a deviation between a Purchase Order and Invoice created by a Supplier. It is used to ensure acceptable currency exchange rates are entered or calculated throughout the Purchase Order.

The Precoro system matches Invoices against Purchase Orders to verify the procurement accuracy.

Follow this link to learn more on How to Set Up Tolerance Rate for Specific Suppliers.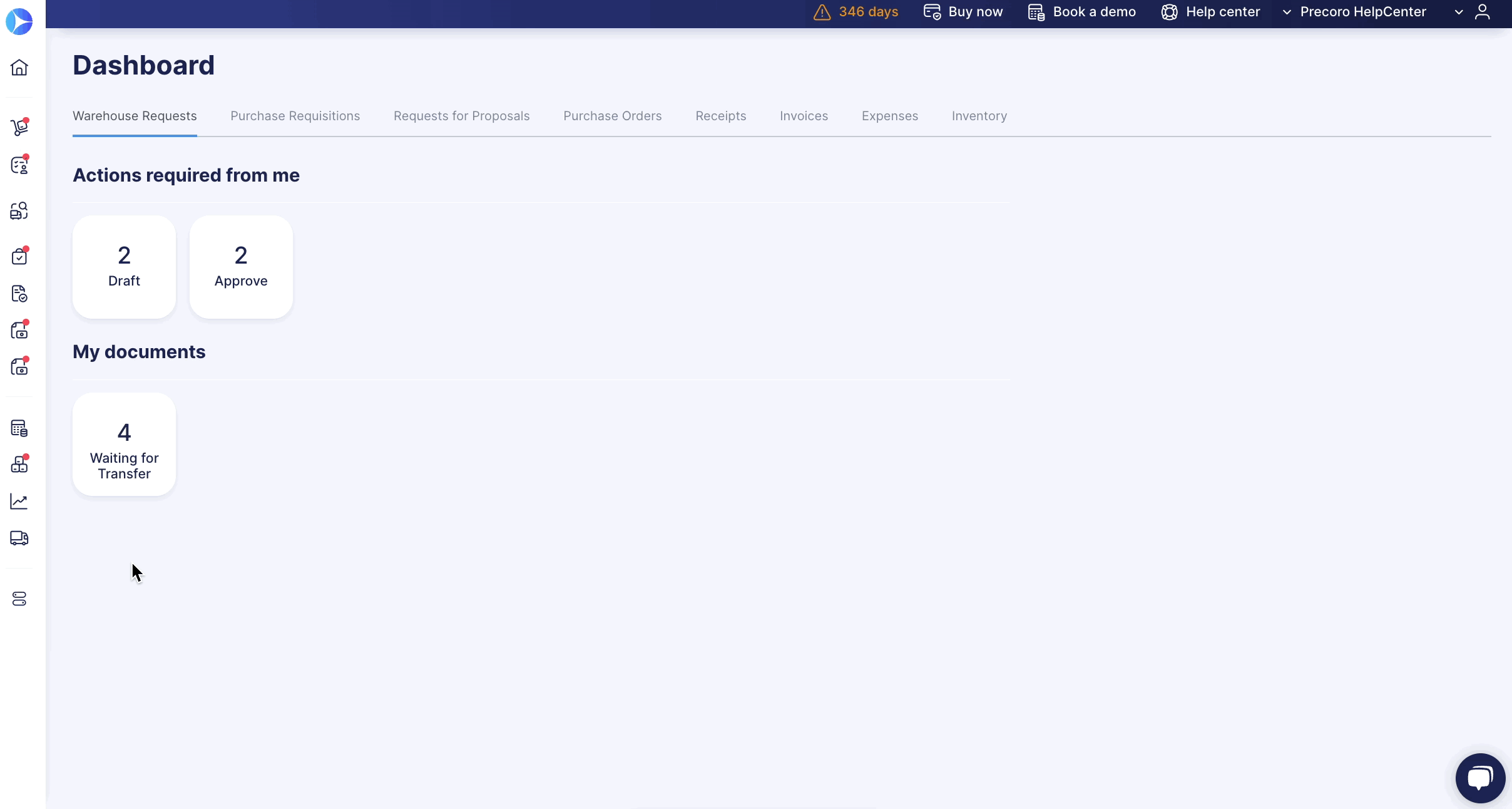 Benefits of the Tolerance Rate Function in Precoro
Saves time for approving any Invoices that correspond with the tolerance rate deviation
Helps to ensure that your suppliers are accurately invoicing you.
Precoro uses matching to automatically review and approve invoices that correspond to the Tolerance Rate, and puts non matching invoices up for review.
How Our Clients Use the Tolerance Rate
The client sets up a unique tolerance rate for each individual supplier and places orders for them.
If the supplier's Invoice exceeds the Tolerance Rate level, the Invoice is sent to the Purchase Order initiator for approval (see the sample below; it shows the difference between the original Purchase Order and Invoice received from the supplier).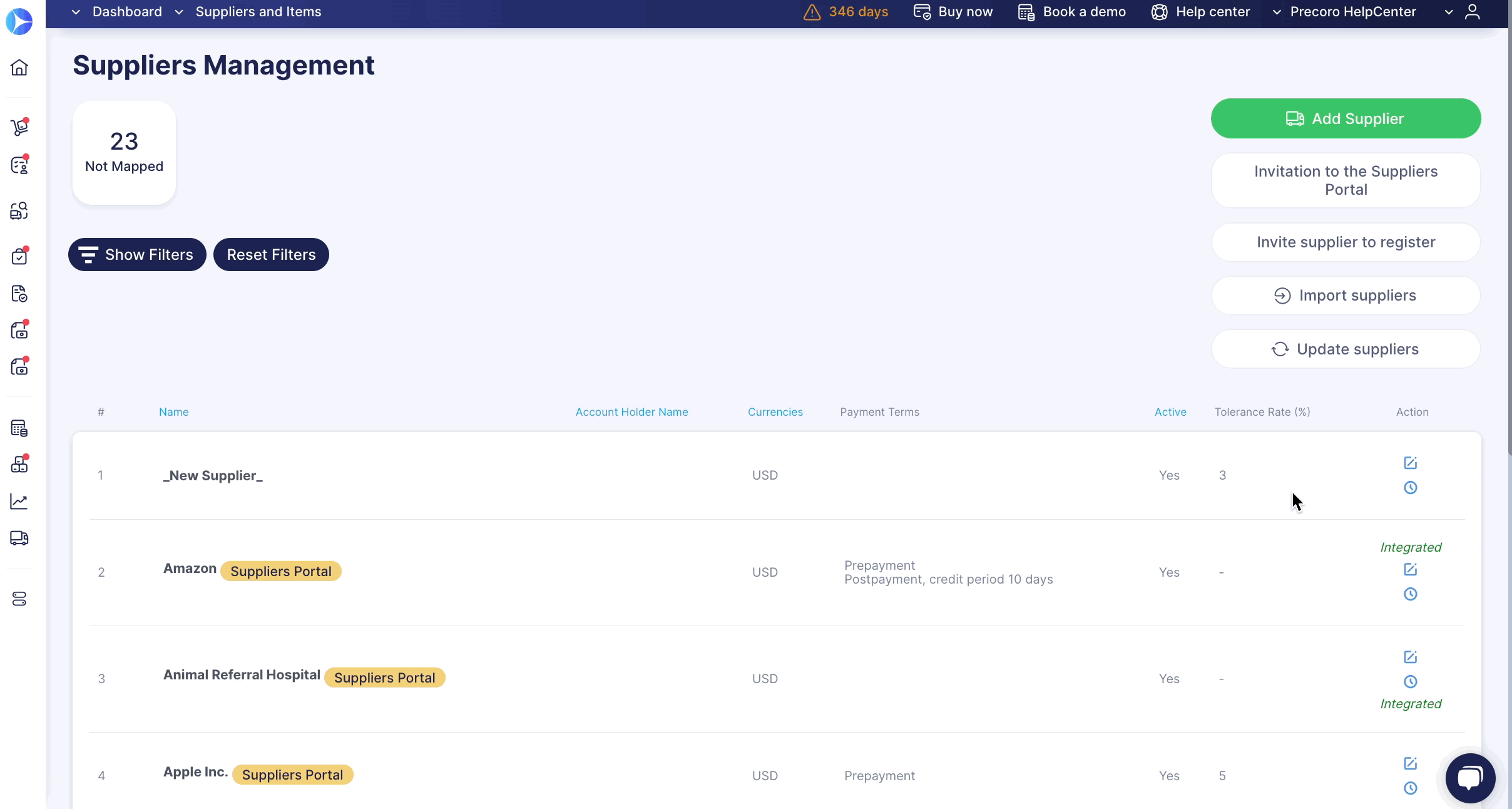 If the Tolerance Rate is acceptable, then the Invoice is automatically approved and sent for payment.

Detailed information regarding items, prices, and quantities that were changed is shown directly in the document.