TABLE OF CONTENTS
A Receipt is a confirmation of the delivery stage. The vendor/supplier includes the receipt with items that have been delivered to the purchaser. The Receipt details exactly what is in the shipment or order. The Receipt typically includes the same information as the Invoice and describes the method of payment.
What Problems Can Be Solved with Receipts

Using Receipts in Precoro, you can solve the following problems:
Lack of information about what was delivered
Discrepancies in quantity between what was ordered and what was delivered
Early payment, before the order is fulfilled.
Using Receipts in Precoro

A stockman receives, inspects, and marks all delivered goods. The delivery information appears in an appropriate purchase order, thus the procurement department can control the order fulfillment process or pass an Invoice for payment.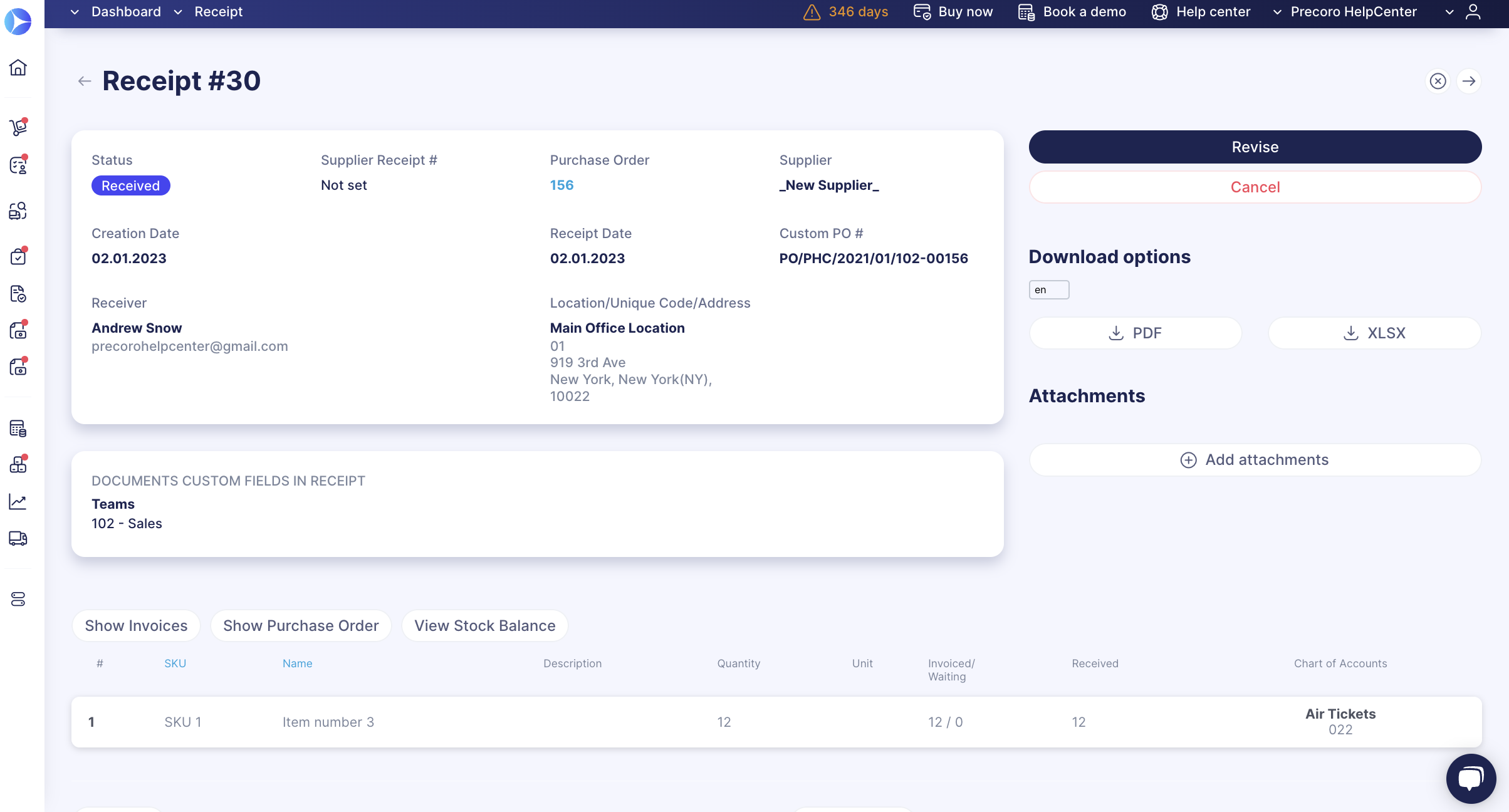 Additional Useful Articles

Follow these links to learn more about Precoro Receipts functionality: