TABLE OF CONTENTS
1. Customers and Projects

Customers and Projects are added to the QuickBooks integration page. This setting is not required. They can be imported as a Cost Center, assigned on the item level in the PO/Invoice, and sent to QuickBooks with every Order or Invoice. You can find more here.
2. Purchase Order Number

Precoro Purchase Order Number is now displayed in QuickBooks.
3. Delete the document in QuickBooks

When you delete PO/Invoice in QuickBooks status of the document in Precoro will be changed to "Not sent to QuickBooks". You can resent PO/Invoice.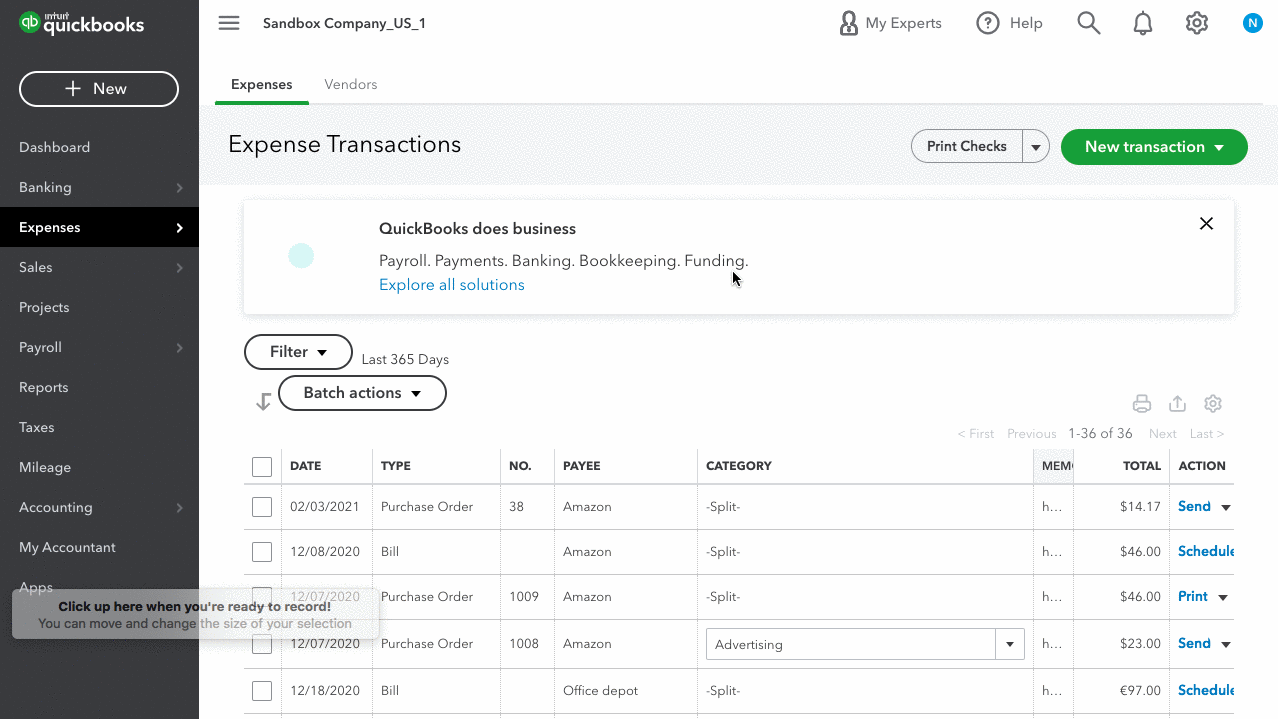 4. Invoice revision.

Once the Invoice is sent to QuickBooks, you can revise the document and the changes will be displayed in QuickBooks.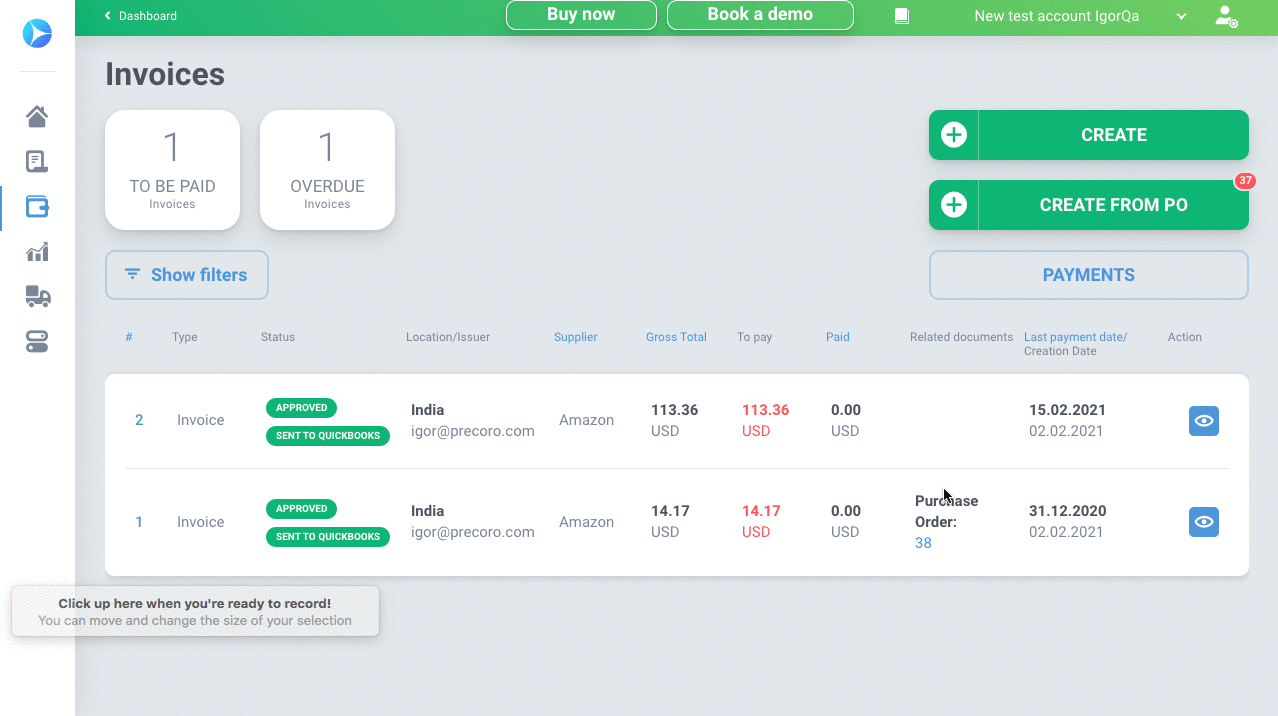 5. Note available in integration.

Now notes are displayed in the QuickBooks Memo.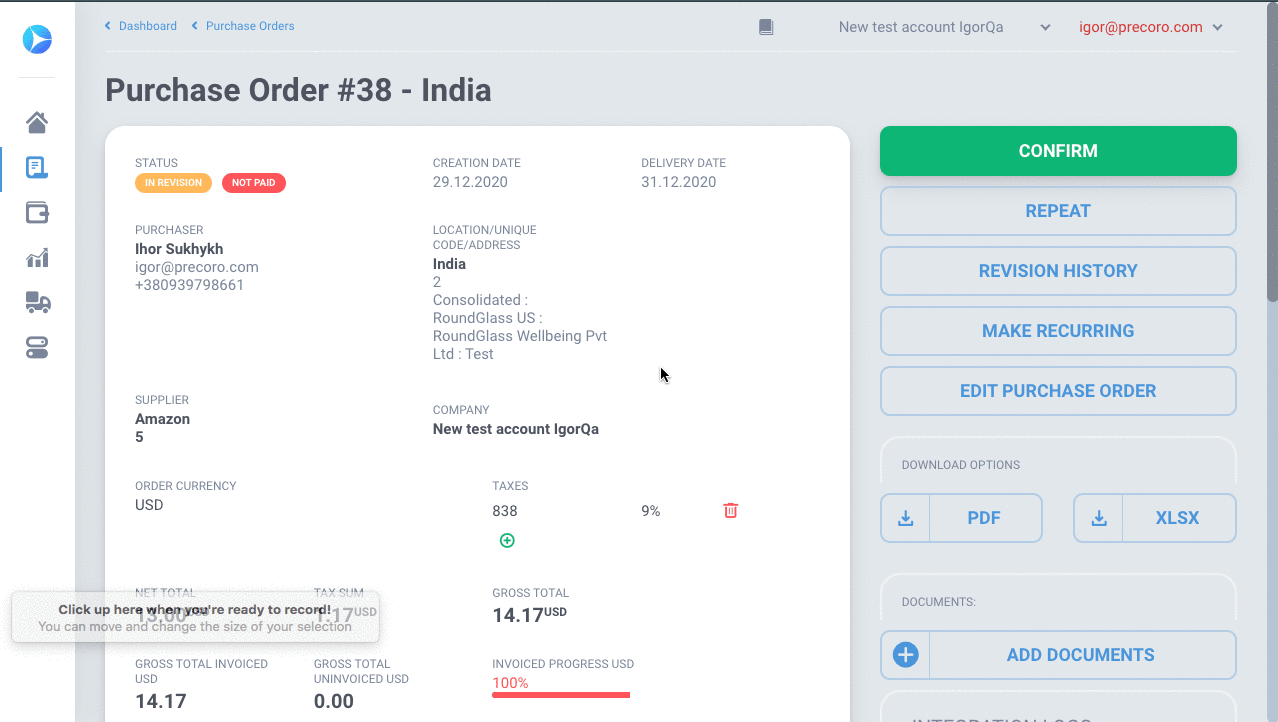 6. Supplier's data import

You can import your supplier's data from QuickBooks to Precoro and an email address will be added together with the supplier's name, legal address, city, state province, postal code, country, phone number, and account number.