A Purchase Order is a source document used by the purchasing department to place an order for goods or services for a vendor. In other words, this is the contract that a buyer drafts to purchase goods/services from a seller.
TABLE OF CONTENTS

A Purchase Order is an essential document because it clarifies the order details, such as the cost, quantity, date of the order, shipping date, shipping terms, etc.
The more detailed the information described in the Purchase order, the more effective the procurement process will be.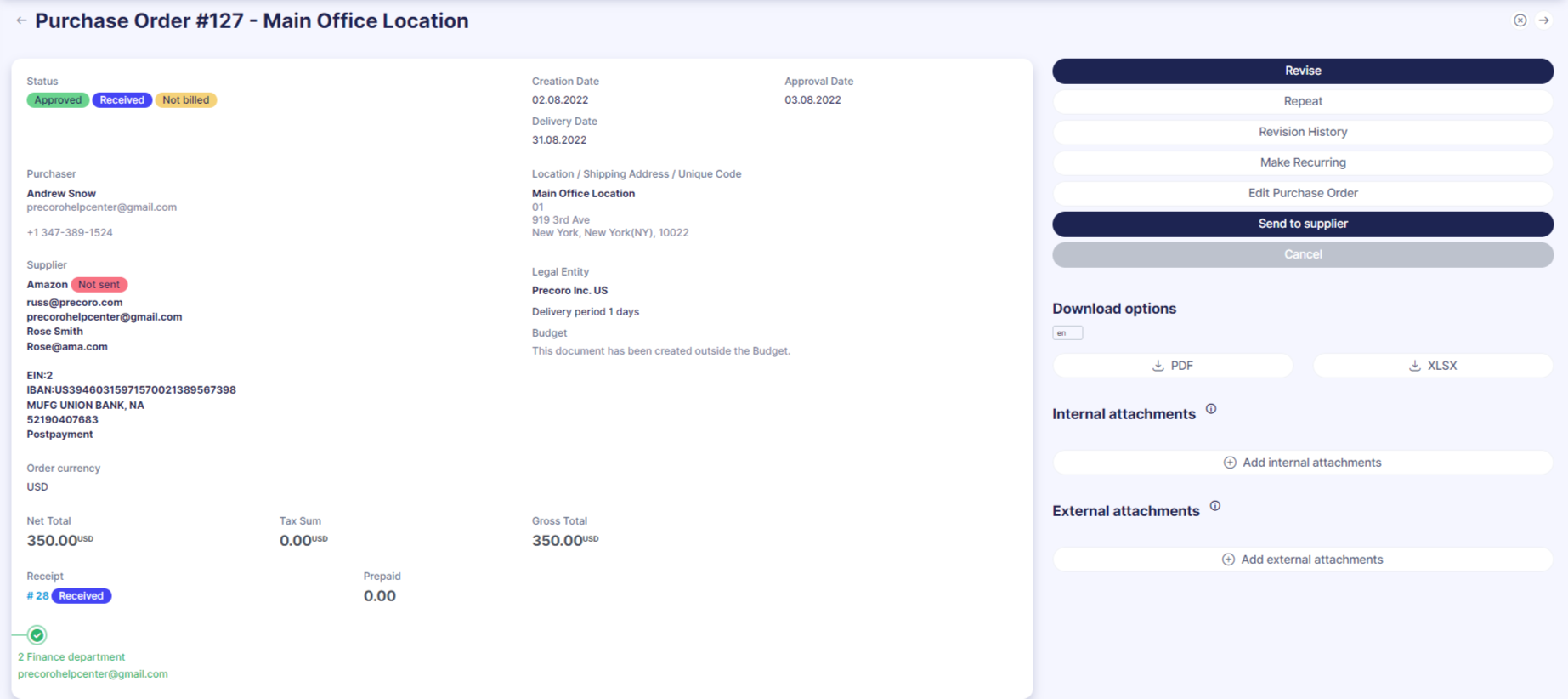 What Problems Can Be Solved with Purchase Orders


By using Precoro's Purchase Orders, one can solve the following problems:
Expedite the order-making process using catalogs.

Record all the pre-submitted requests for purchases from different departments.

Track and manage orders for the company.

Plan for future deliveries by referring to existing submitted orders for all types of purchases.

Control the company's costs and budget, and identify any unexpected expenses of the enterprise.
How Our Clients Use Purchase Orders

A purchase order is created by a purchase manager or office manager, depending on the company's specific purchasing process. A Purchase Order can be created either from scratch or by using a pre-existing Purchase Requisition.





The client sets up the hierarchy of approvals for controlling the needs of goods vendor selection in accordance with the PO and the appropriate budget. If this process is set up in Precoro, every Purchase Order must be approved at all levels of the hierarchy. Once all approvals have been made, the PO can be sent to the supplier for fulfillment.