Precoro Mobile App
TABLE OF CONTENTS

You can download and use Precoro as a mobile app from your browser.
It is not a typical application that you can download from Google Play or App Store. But it has full Precoro functionality.
To download the Mobile App on Android:

1. Open https://precoro.com/ in the browser from your mobile device.
2. Log in and press the Install button in your Precoro profile menu.
2. Wait till the App is installed on your mobile device. After the installment, you will see the Precoro icon in your device's menu.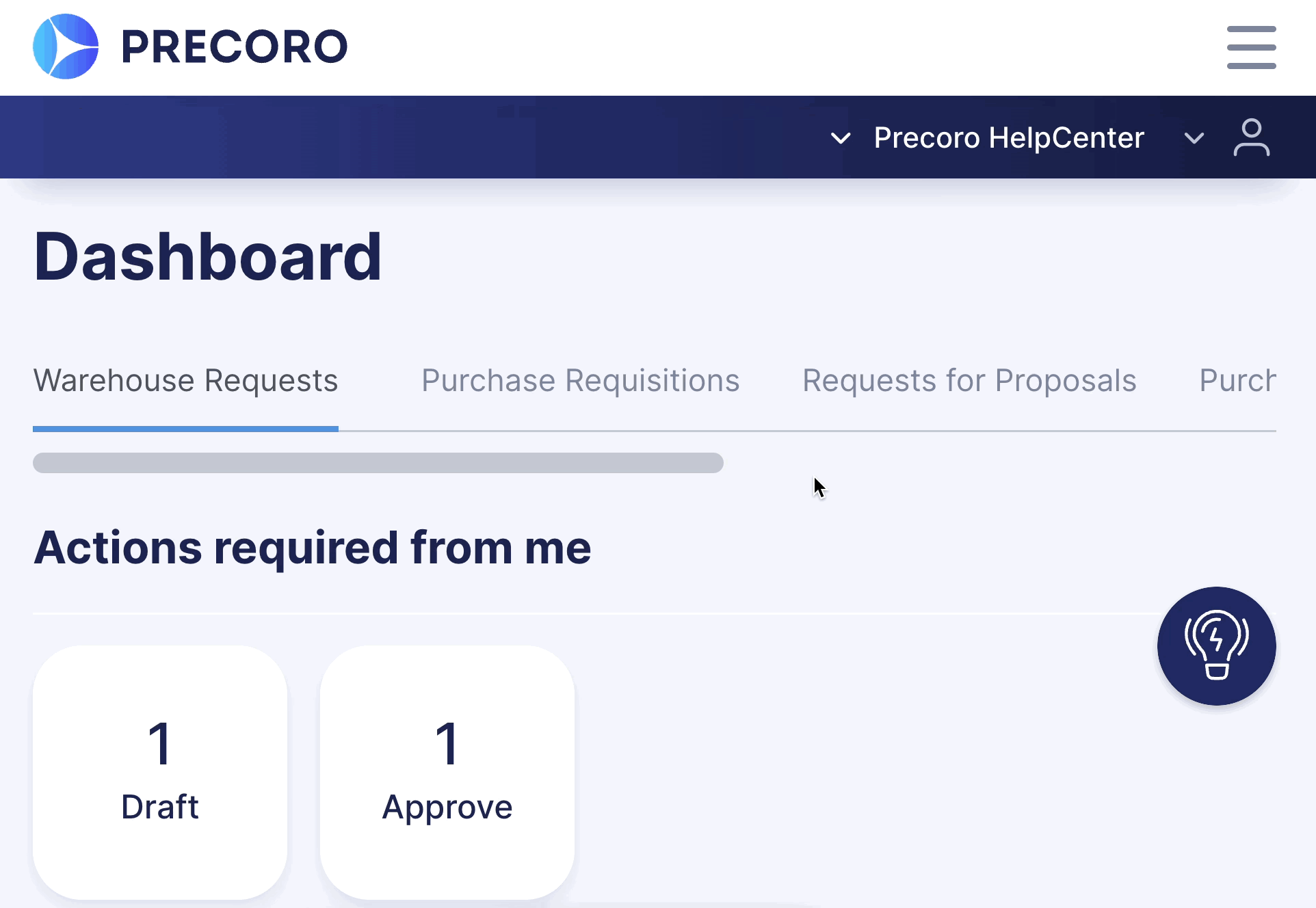 To install the Mobile App on iOS:

1. Open Precoro in your Safari browser.
2. Click on the Share button.
3. Scroll down and tap Add to Home Screen button.
Here you are — Precoro is installed as an application on your device!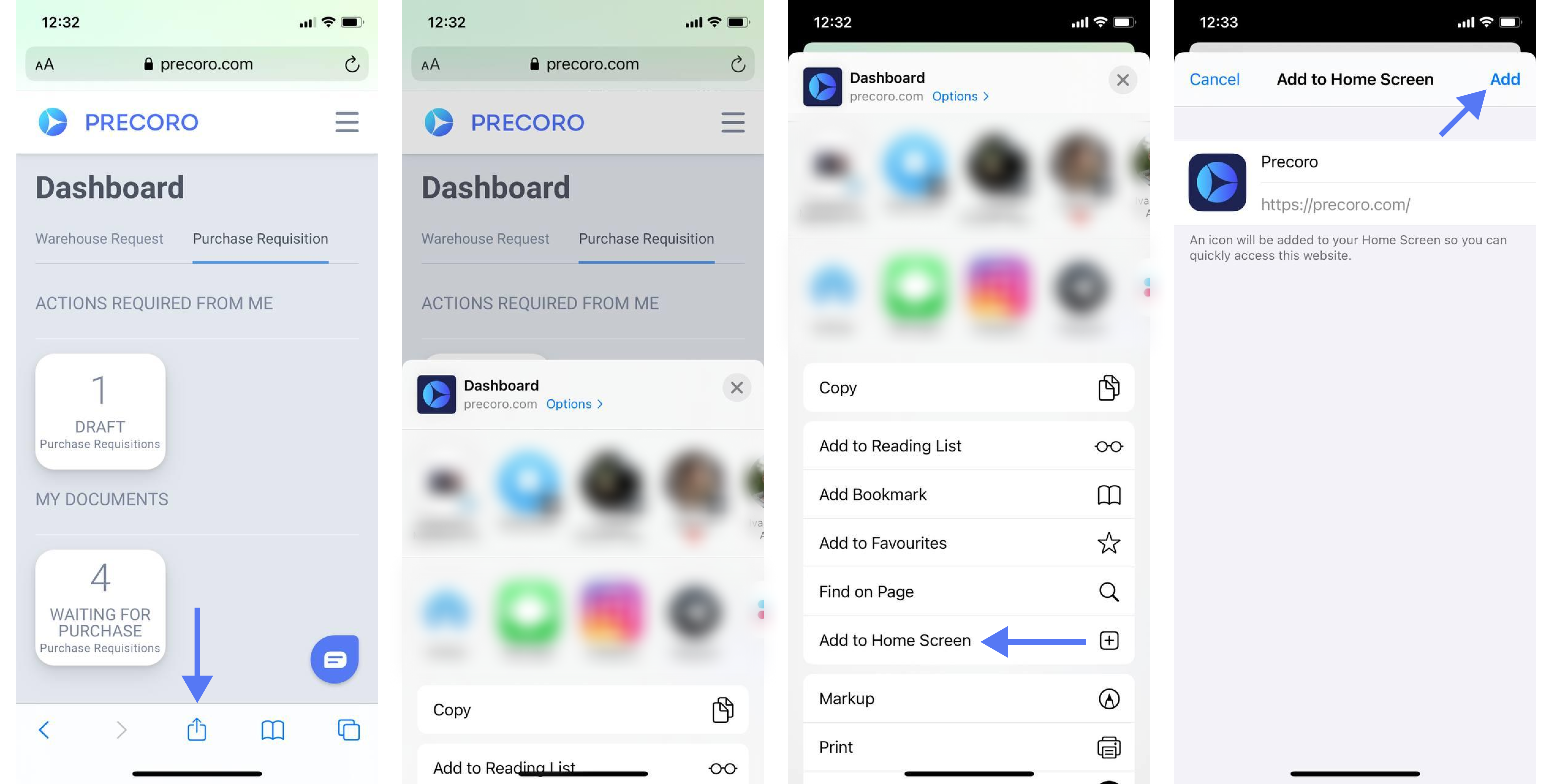 Using the Precoro Mobile App

The App has full Precoro functionality: