This article will help you understand how the synchronization of Employees works in Precoro.
TABLE OF CONTENTS
The Precoro Users will be matched with the NetSuite Employees fields. They will be displayed in the integrated documents in the Requested by field in NetSuite.
How to Sync Employees

You can find the list of Employees in NetSuite by going to Lists → Employees.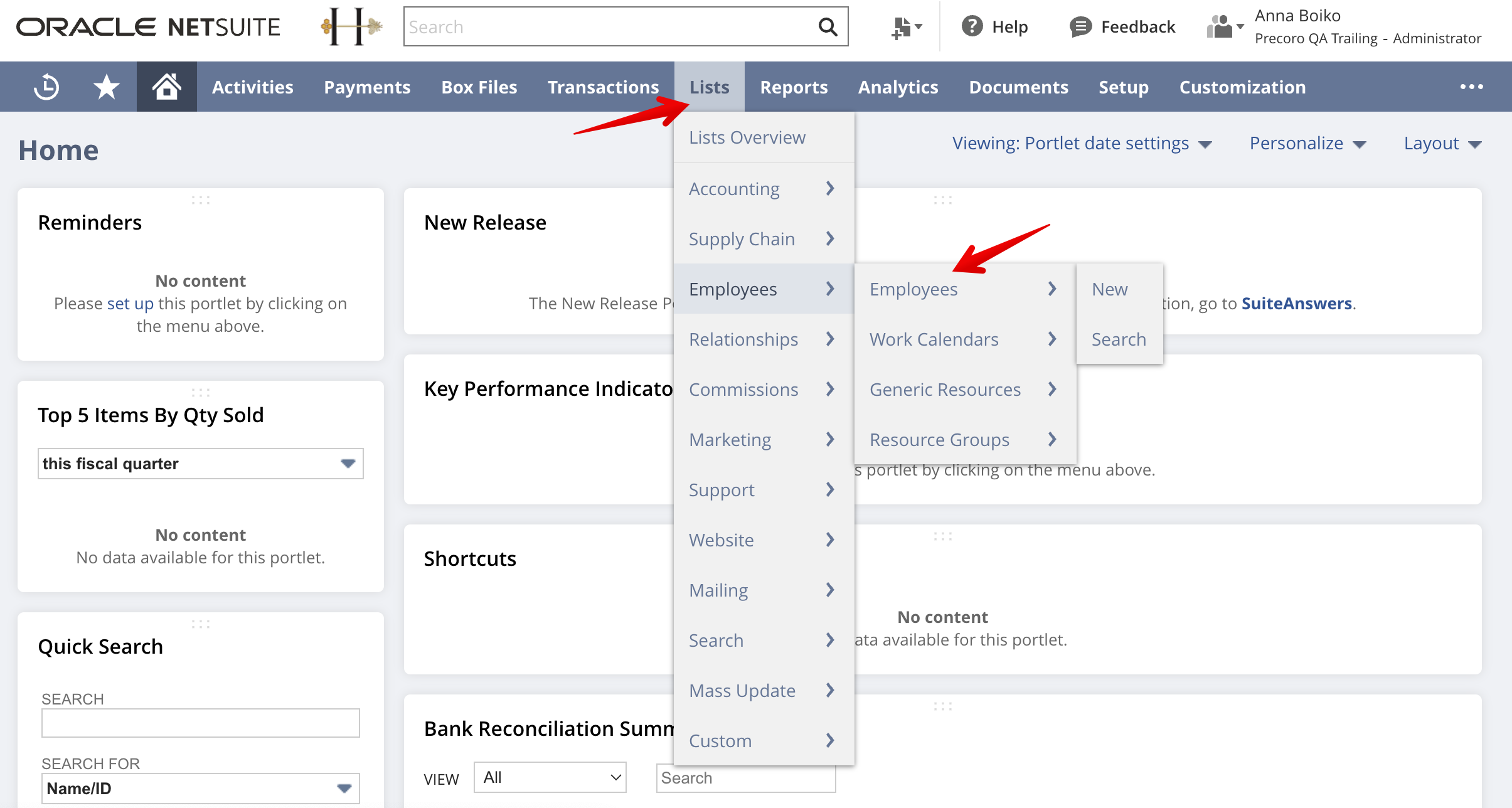 You can find the list of Users in Precoro by going to Configuration → User Management.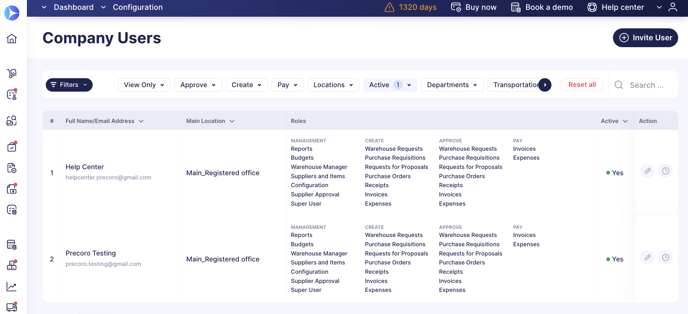 To sync Employees-Users in both systems, follow these steps:
Make sure that your Employees-Users are created in both systems and have identical Emails.
Go to your NetSuite integration page and click the Sync Employees button.
Congratulations, the Employees list has been synced.
Please note: It is important to have created a User in Precoro and an Employee in NetSute with identical Emails. Otherwise, the synchronization will not work.

After successful synchronization, you will see the Employee field in the Primary Information section filled with data in the documents sent to the NetSuite. In Precoro, the correspondent field in a document has the name Purchaser.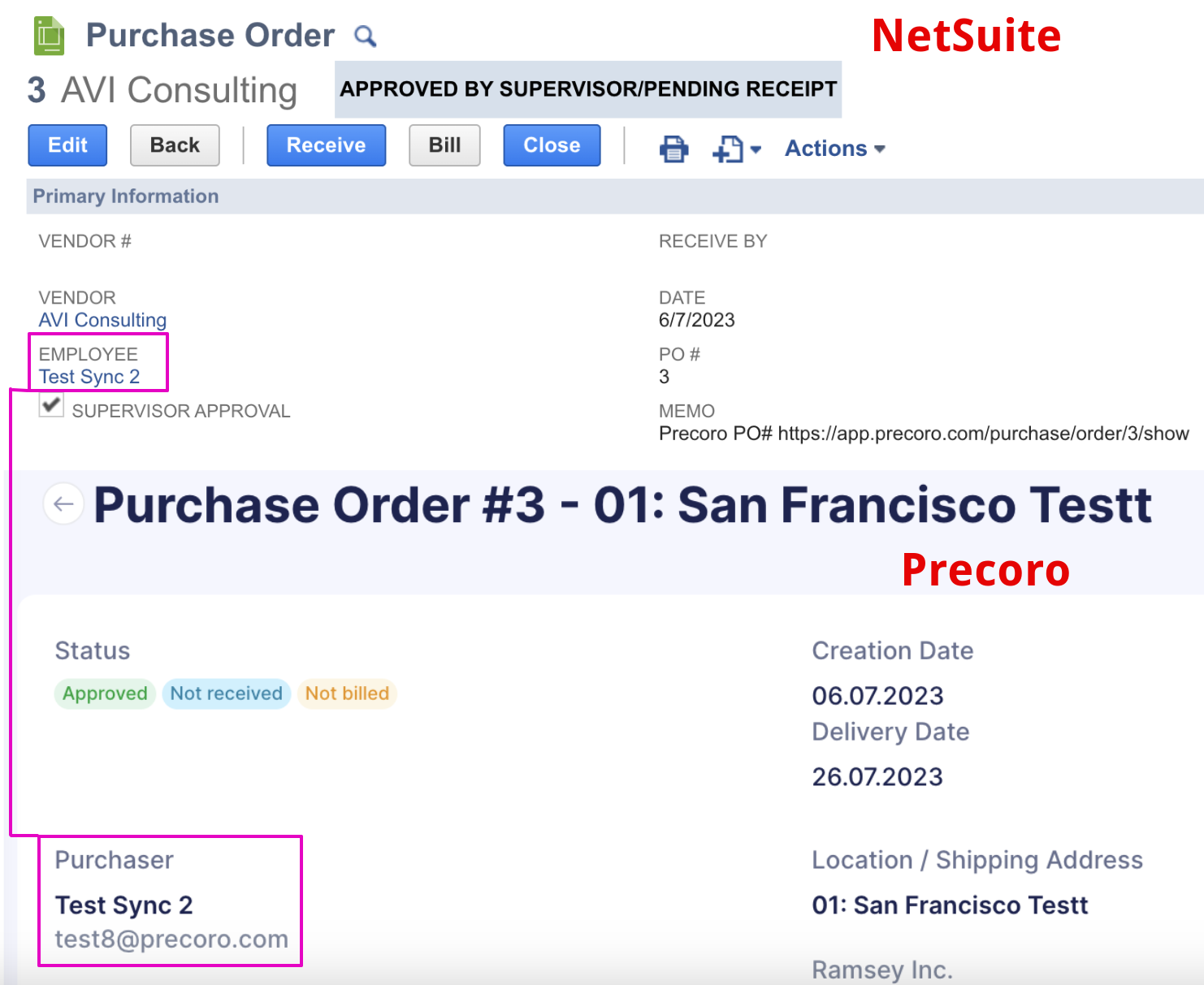 Please note that if the unsynchronized user creates a document and sends it to NetSuite, the Employee field in NetSuite will be empty.