In the world of technology and innovation, data protection is one of the basic necessities and can be ensured by IP access control.
IP-based systems are a splendid solution to keep your business secure while storing data for a robust protection system. By incorporating IP-based access control systems, you can hold the data safe from theft, intrusion, and crime, whether you are physically present or not.
How to Activate the IP Access Control

1. Go to Configuration in the left-side menu, click on Account Settings, and open the IP Access Control tab above.
2. Click on the Add New IP Address button.
The system will automatically enter your current IP address on the first click.

3. Enter the IP address. There is no limit to the number of IP addresses you can add in Precoro. You can also edit or delete the previously added IPs.

To learn how to find the computer IP address in Windows, go to this link.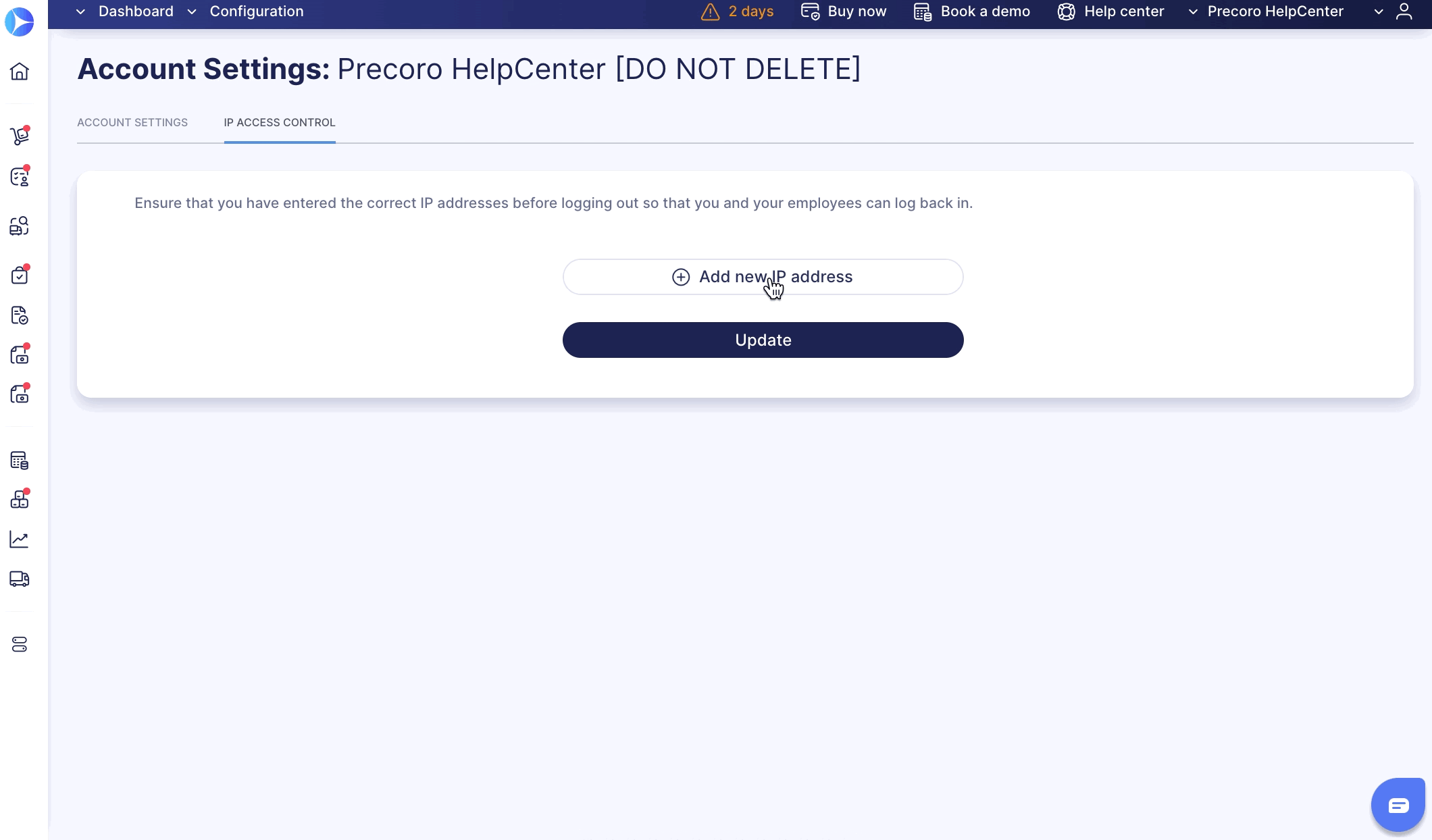 4. Check the entered address before logging out to make sure it is correct so that next time you and other users will be able to log in successfully.
5. To save the changes, press the Update button below.