How to Work with Budget Module in Expenses
To start working with the Budget module in Expenses, you need to activate them. Read this article to go through the step-by-step Expenses module setup process.
This feature enables you tol see which Budget includes the created Expense as well as the available budget amount.
If the Budget function is activated, it will be available for the documents with statuses Draft, Pending, Approved, Paid, and In Revision, but unavailable for the documents with status Canceled.
If the Budget function is deactivated, it will still be available in the documents with the following statuses: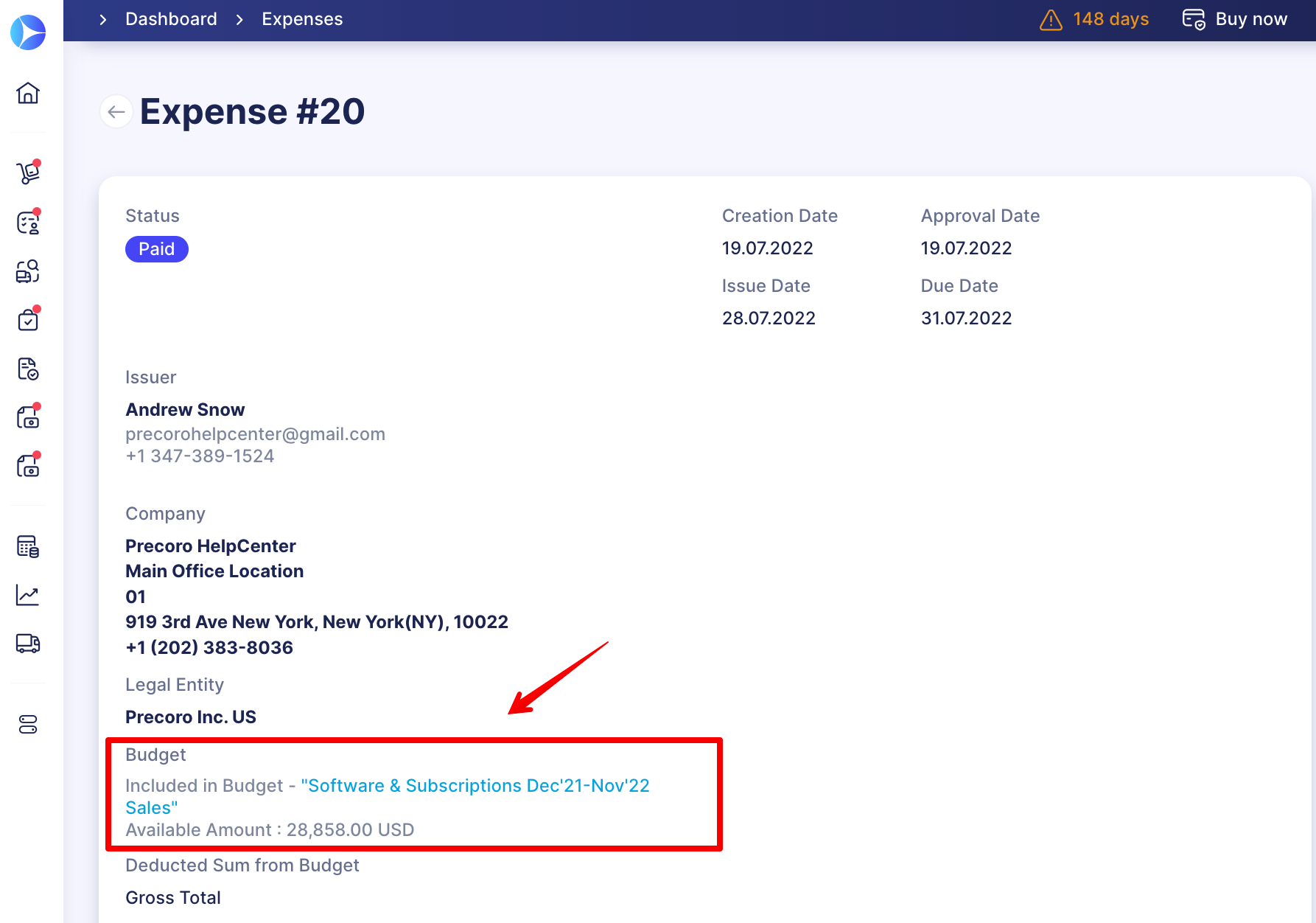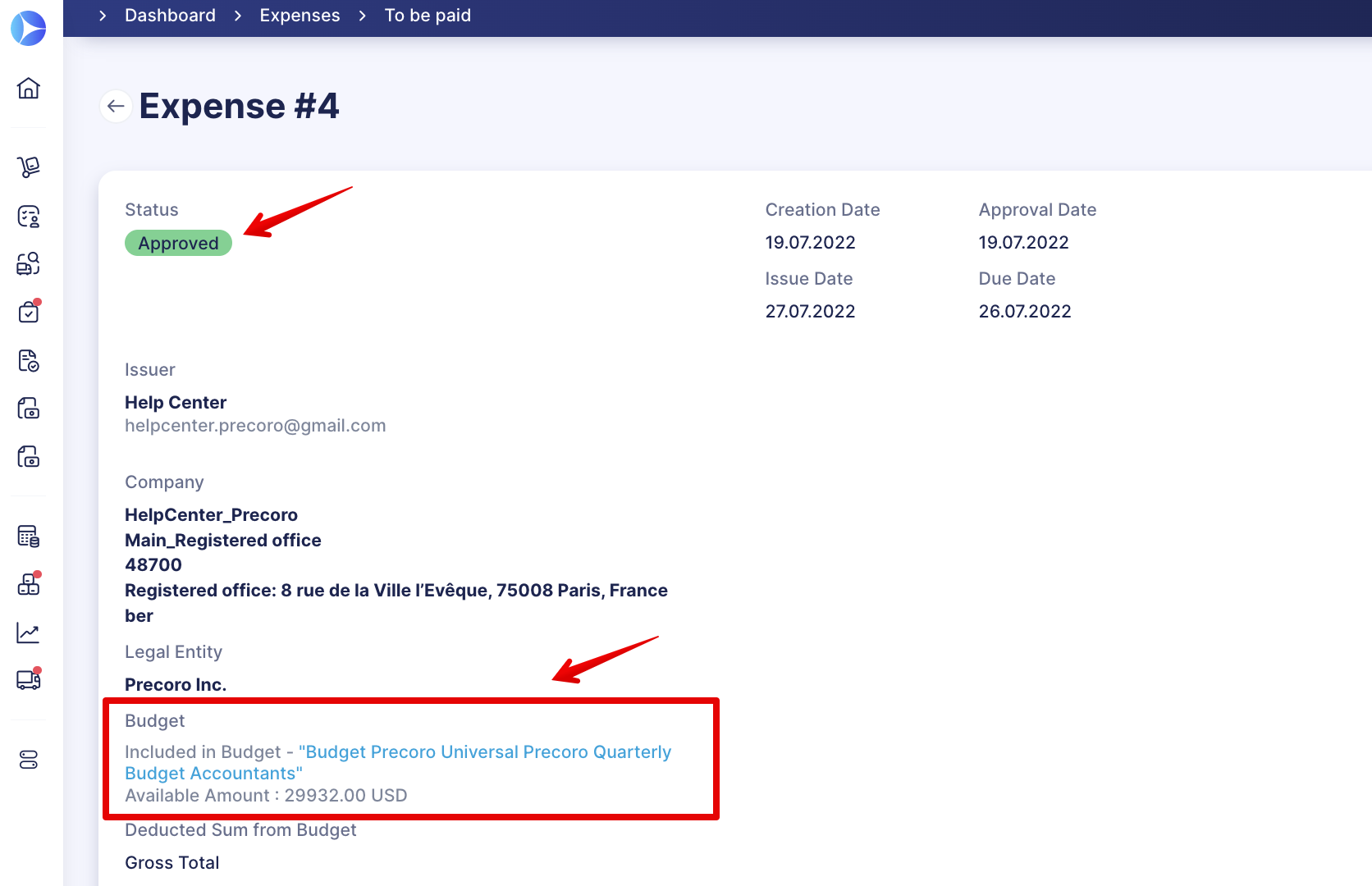 When switched off, the Budget is unavailable in the documents with statuses:
The Budget will be completely removed from the document on Revision.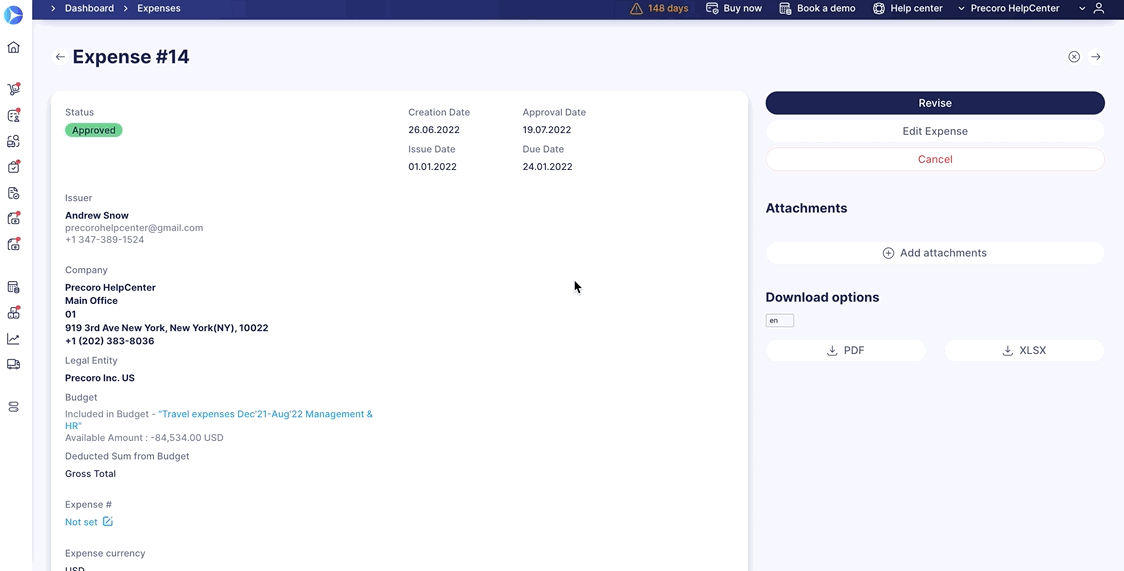 Therefore, if you deactivate the Budget function, it will still be displayed in the documents with Paid and Approved statuses.
However, it will become unavailable in Pending and Draft Expenses and will be removed entirely if the document is sent for Revision.