How to Switch Between Companies
You can access and manage multiple companies in Precoro. The list of your available companies appears in the top right corner of your Dashboard.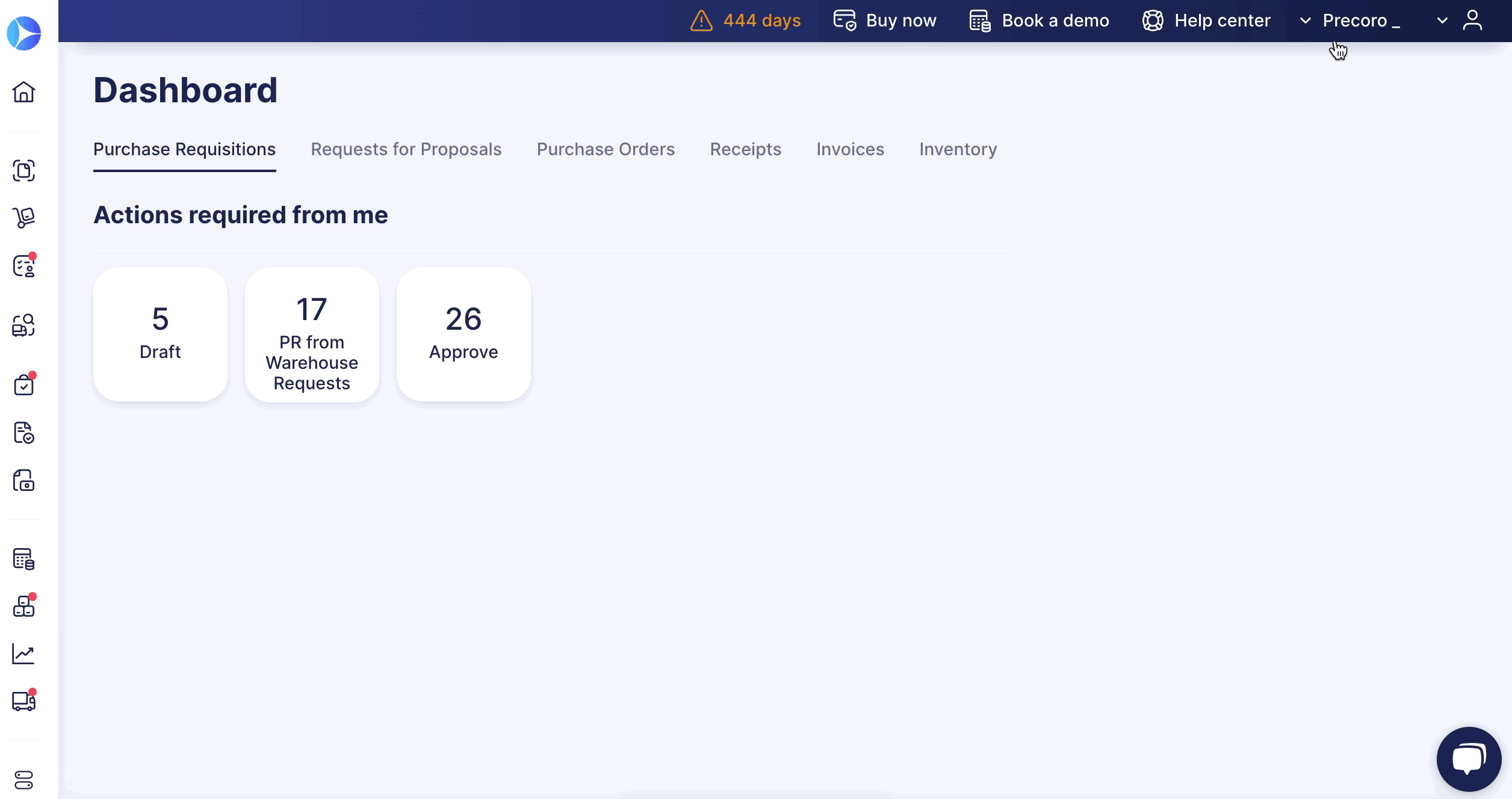 To check if any documents are awaiting your approval or matching actions in other companies without switching to these companies, click on Check Pending Actions.
The number of pending actions will be indicated in the red circle next to the company's name. No circle means no documents for your approval/matching.