This article will lead you through the Expenses module setup process. To start using this document type, please follow these steps:
Enable Expenses in the Configuration → Basic Settings → Documents Setup → Expenses press Save to apply the changes. Also, make sure you have activated the necessary functions in the module by checking them. They will help you track the cost of operations that your company incurs.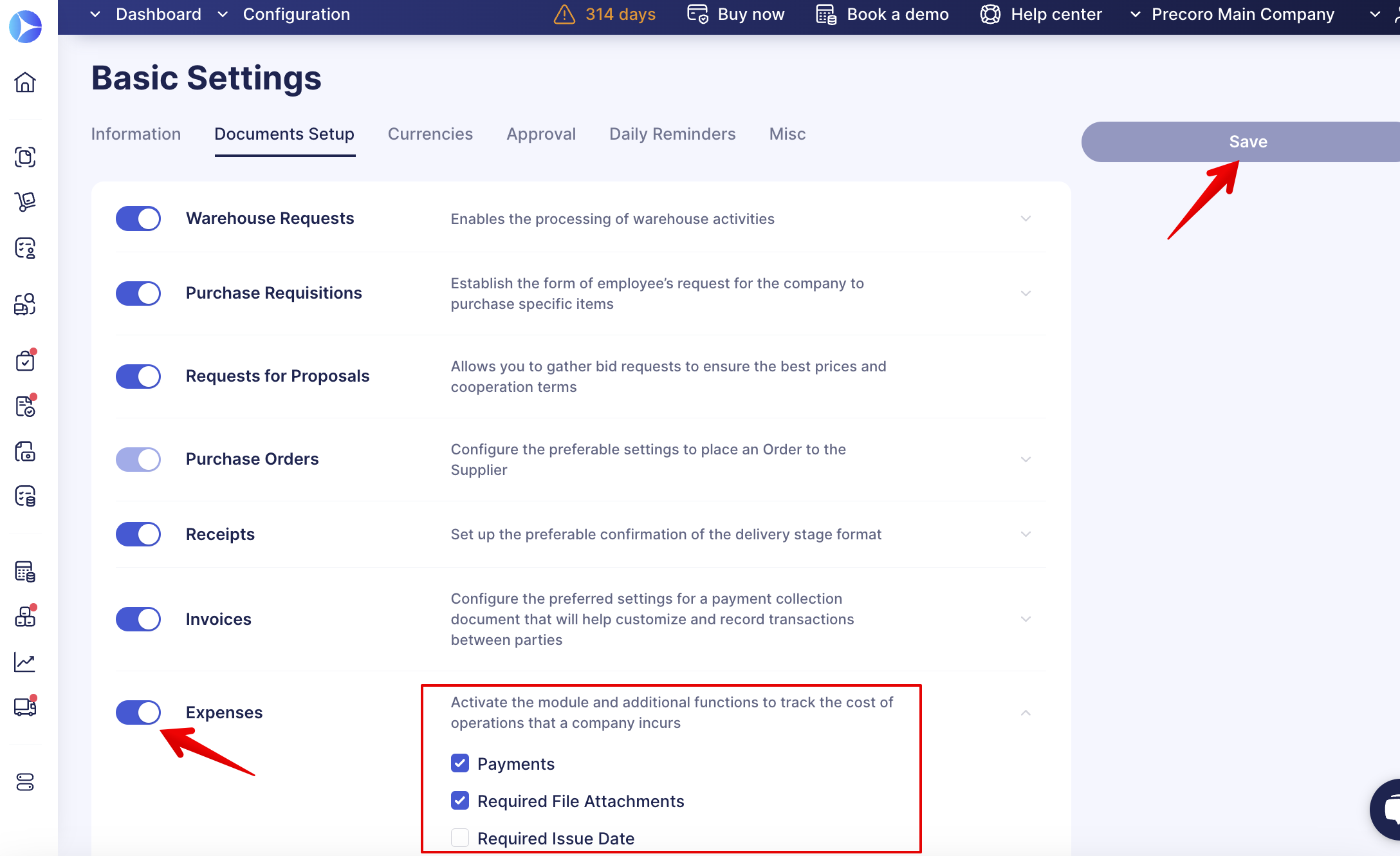 Payments — this function helps conduct an internal audit of payments for expenses created by employees. After making the payment, the document acquires Paid status.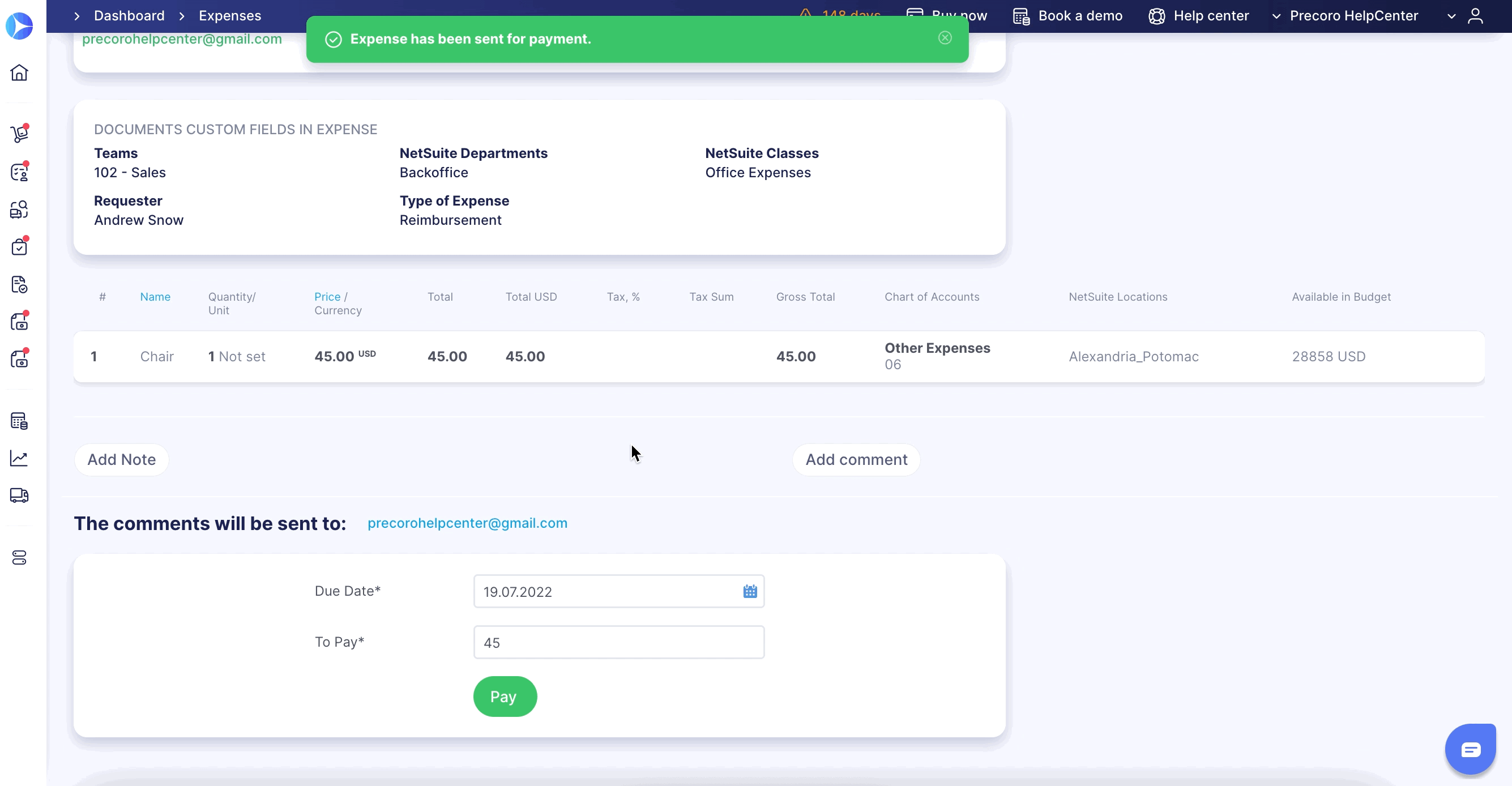 Required File Attachments — this function disables users from saving the created Expense without an attachment.
Required Issue Date — this function disables users from saving the created Expense without specifying the Issue Date.
Budget — this function shows which Budget includes the created Expense as well as the available budget amount.
Please note that the selected Budget will be saved in the documents with Paid or Approved statuses. But it will be unavailable in Pending and Draft Expenses and will be removed after the document's revision.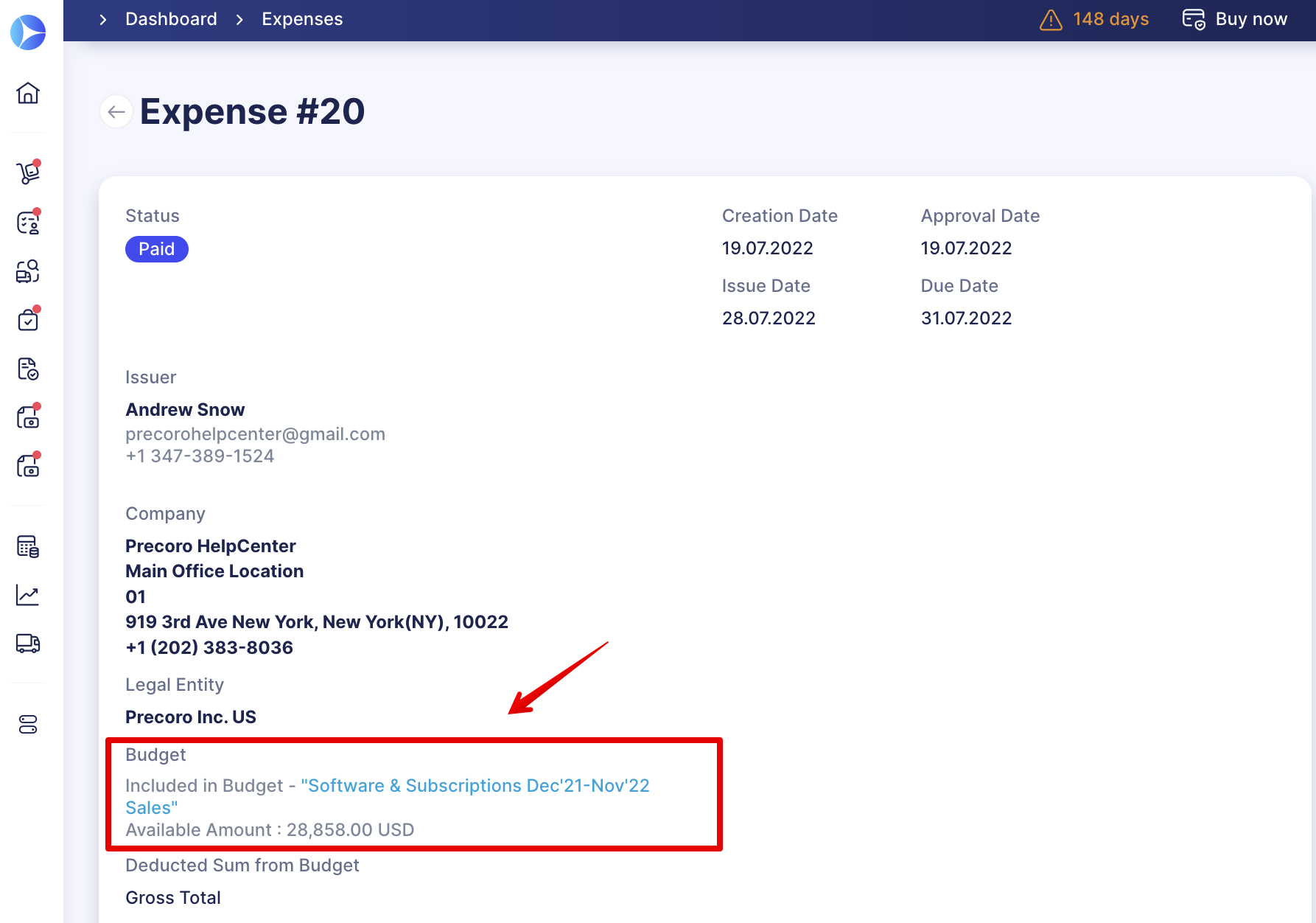 2. Set up proper roles for users to give them
access to the Expenses module
: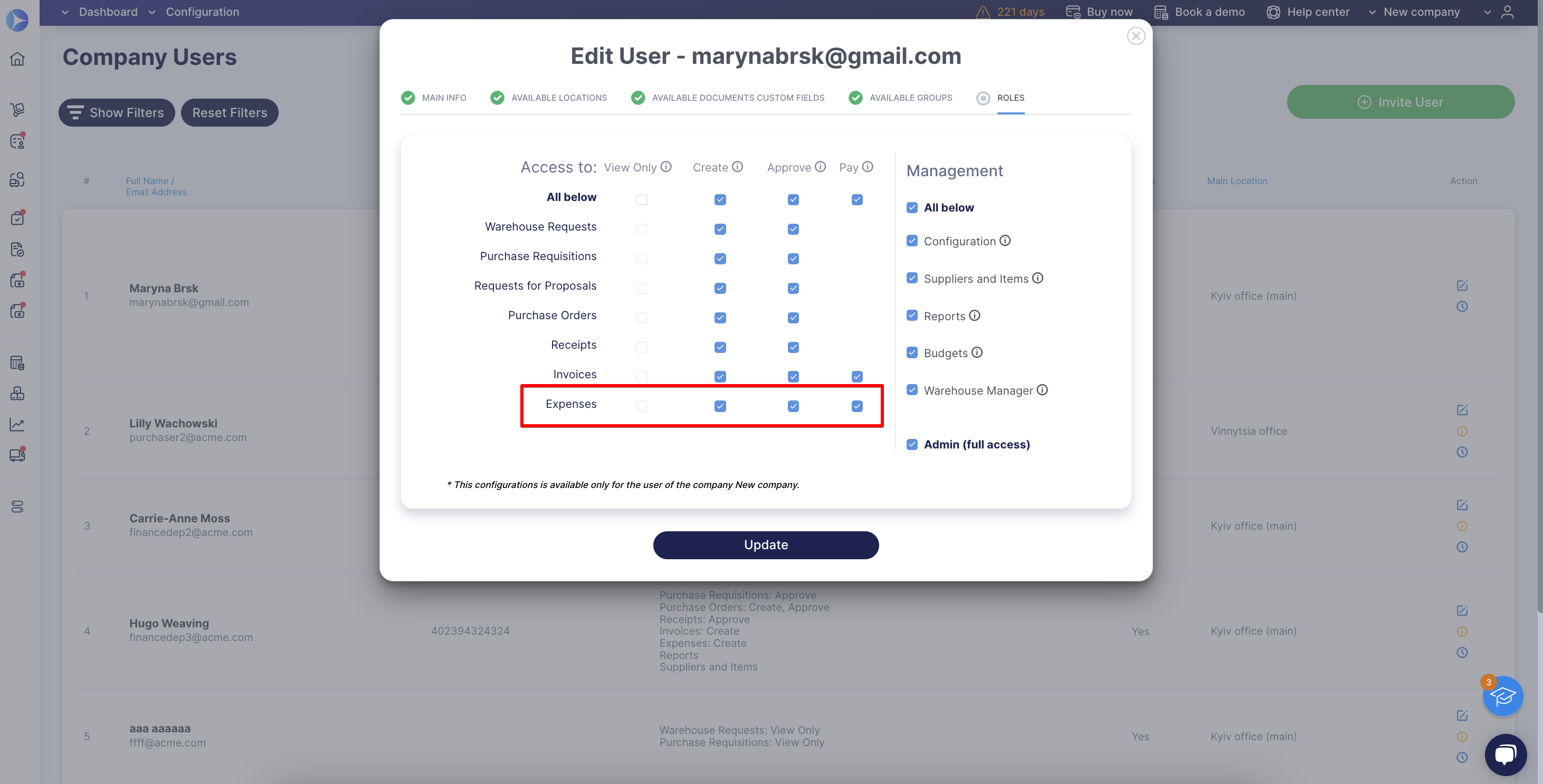 The View Only role grants document viewing without editing or approving rights.
The Create role provides access to document creation and editing.
The Approve role allows approving the documents created by other users.
The Pay role enables making payments for Expenses.
3. Make your Custom Fields (Departments, Projects, GL Accounts, etc.) available in Expenses:
Open Configuration → Documents/Items Custom Fields.
Select the Custom Field and click the Edit button.
Mark the Expenses checkbox as active and click the Update button.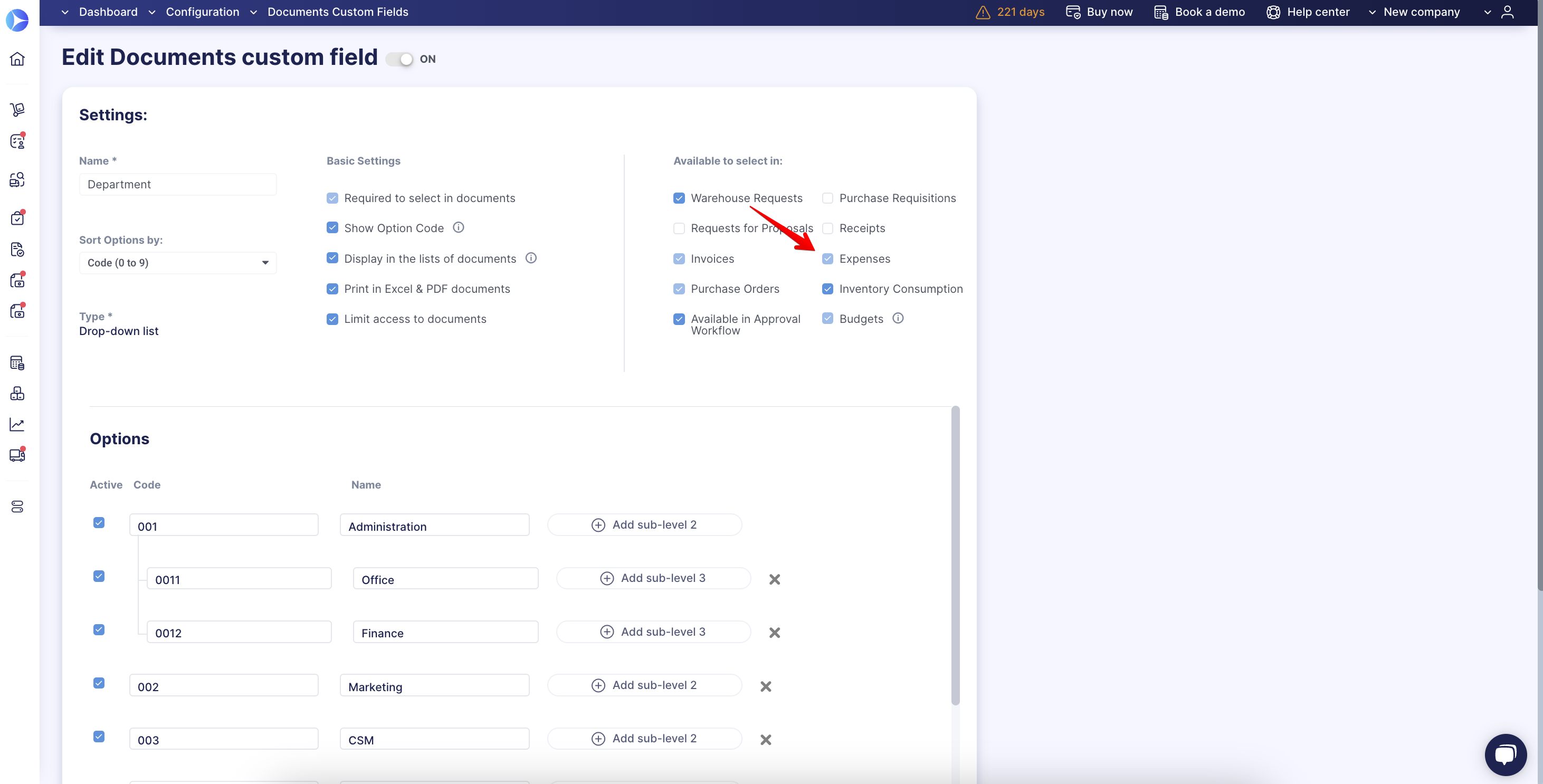 4. Set up the Approval Workflow for Expenses:
Set up the approval workflow based on your needs.