Importing Items via Excel is a fast and easy way to fill out a Purchase Requisition. It has more advantages if you have the Bill of Materials.
TABLE OF CONTENTS
How to Activate Empty Rows for Items in a PR
You can activate empty rows for Items in the Purchase Requisition Basic Settings.

To activate additional Item fields you would like to upload, open the Items Basic Settings tab and tick the necessary options.

How to import items in Purchase Requisition

Open the Purchase Requisition to which you would like to import, and choose the Import Items option. Follow further instructions:
Click the Import Items button and download a template file.
Fill out all the required fields marked with * in the template and save the file.
Upload the file and press Submit.
The file for uploading needs to be in XLSX format.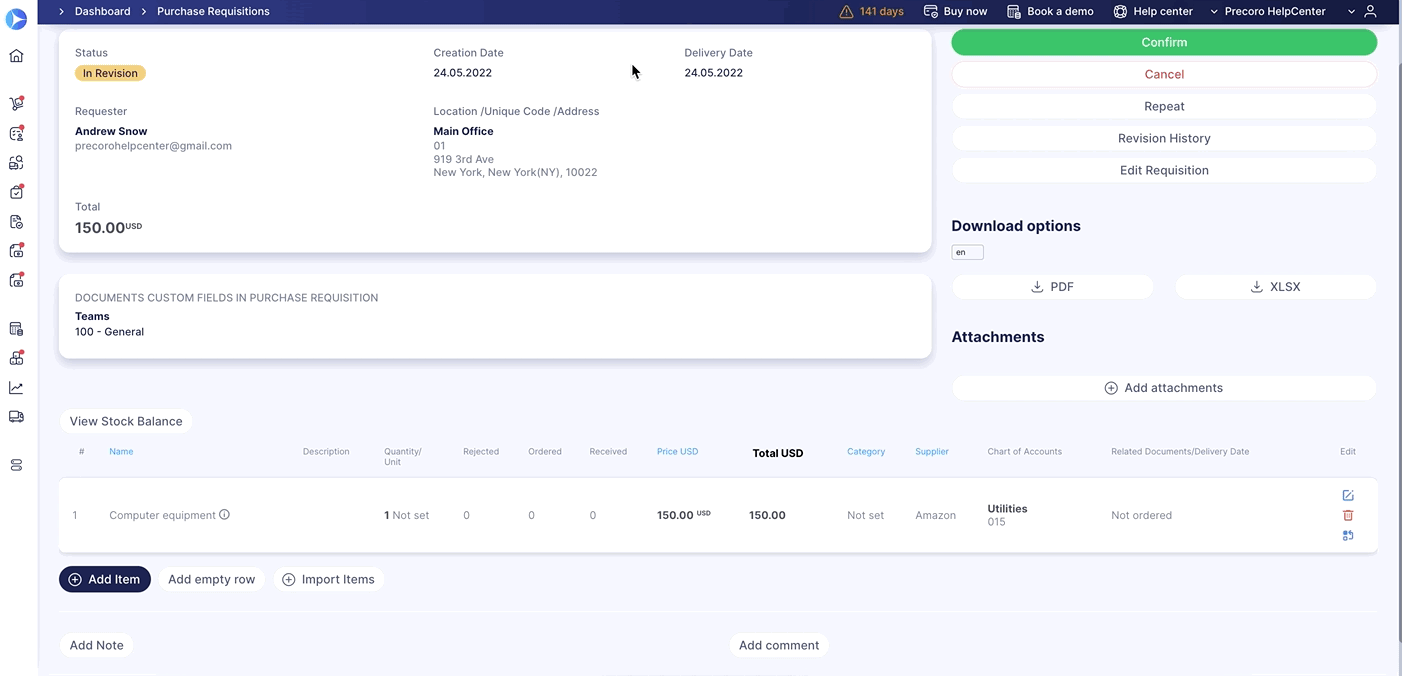 The file template will contain all the necessary fields to create items in the Purchase Requisition.
If your document contains the Item Custom Fields, it is better to copy and paste the relevant field values directly from Precoro so that the system can match them.