To completely restrict a user from accessing the Precoro system, simply deactivate their account. Please note that because it is important to retain access to historical data associated with the inactive user's account, it is impossible to completely delete the inactive user's past activity.

To deactivate a user follow the steps below:
Go to the Company Users page: Configuration → User Management.
Find the needed user (you can use filters for searching):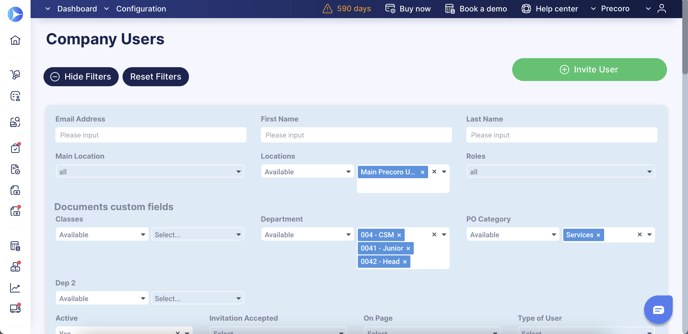 3. After finding the respective user, click on the Edit button.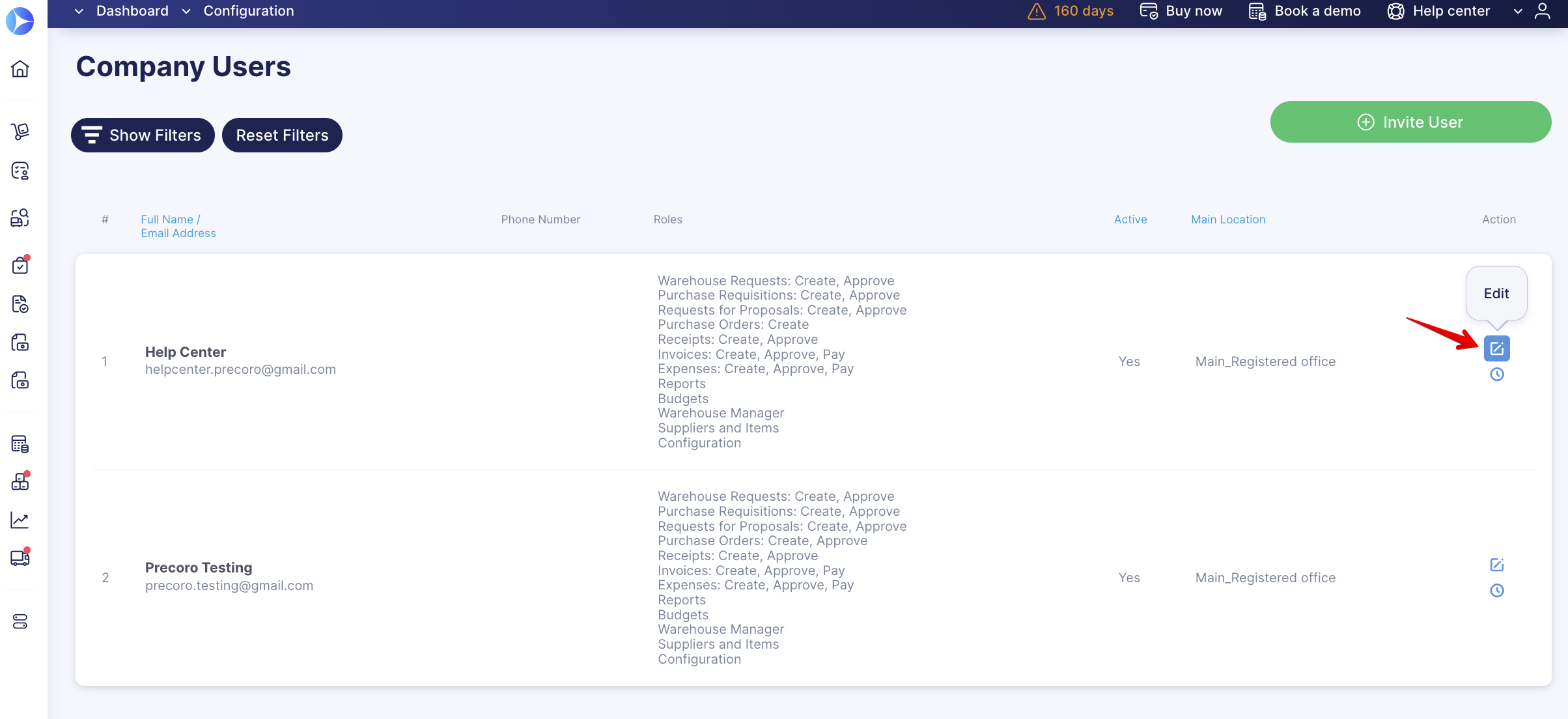 4. On the Edit User page, find a switcher at the bottom of the Main Info tab and click on it.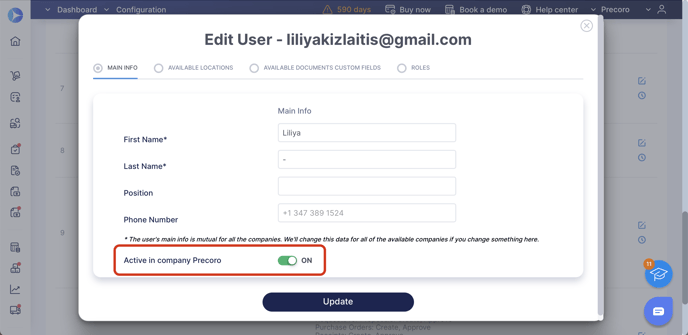 5. Finally, click on the Update button to save the changes. In the popup window, follow the instructions and choose a Substitute for the deactivated user. After clicking Yes, the user will be inactive.
Please note that a Substitute is to become responsible for the inactive user's documents. Therefore, the Substitute will perform revision and matching actions instead of the inactive one when needed.

Find more information on setting up the Substitute when deactivating a user here.


What to Do If the Switcher Is Inactive
Please note that you may not be able to deactivate a user in two cases:
If there are actions actively required from them;

or they are a part of the approval process.
If the switcher is gray, it is impossible to deactivate the user at the moment. Please hover over the red information sign on the right to see the tip.