In this article, you will learn how to create a Credit Note document for a Service Order.
TABLE OF CONTENTS
How to Create a Credit Note for a Service Order

A Credit Note (CN) is a commercial document that a supplier produces to notify the customer about a credit applied to the customer's account and Invoice.
Please refer to this article to learn more about working with Credit Note in Precoro.

Similarly to a Purchase Order, you can create a Credit Note for a SO (Service Order):
1. In the created related to the SO Invoice, press the Create Credit Note button on the right action panel.

2. Select items to add to the CN and fill out the required details.
Please note that the items do not have the Quantity or Price fields, only the Net Total, which you can edit in item lines in CN.
3. Double-check the entered information and press
Confirm
.

With the created CN in the Invoice, you will see the Amount in Credit Note column, specifying the exact sum added to the created CN.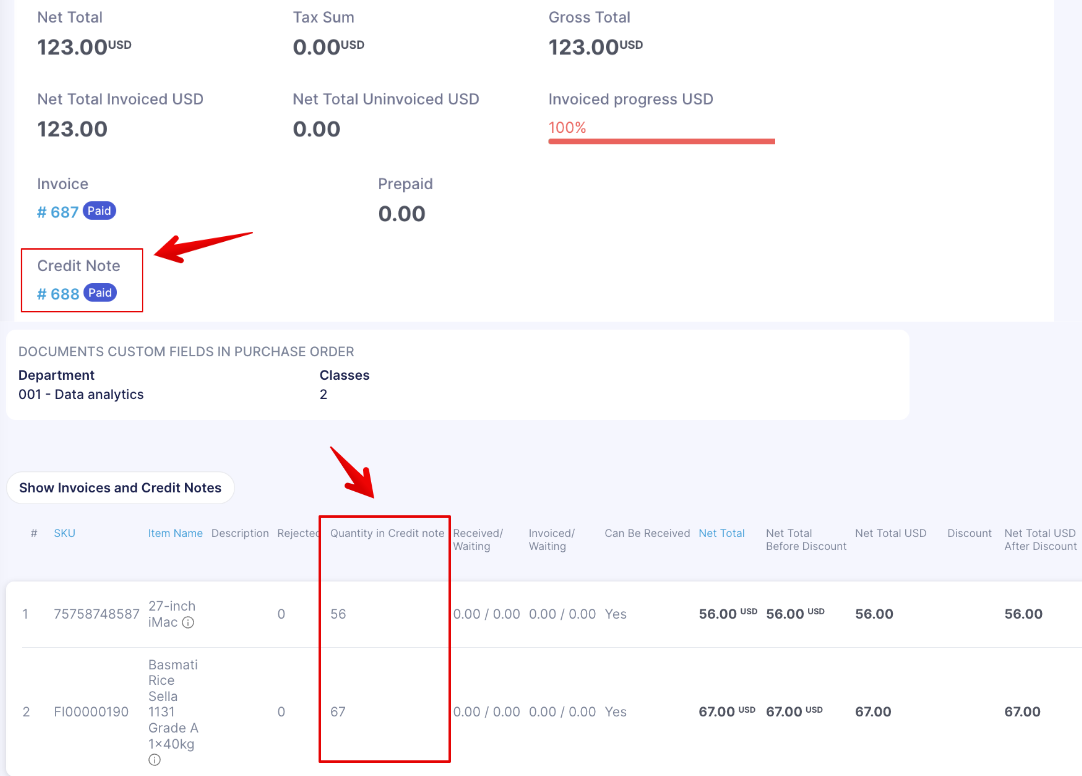 You can create the CN document for the whole or for the part of the sum, the same as it works now for Purchase Orders.