A Stock Transfer is the next step after a Warehouse Request. It means that you have sent the items from the Warehouse to the Request Initiator.
TABLE OF CONTENTS


Precoro will notify you if and when a new Stock Transfer is required. You can also enable the Warehouse Request initiator to receive an email notification on the new Stock Transfer creation. To learn more about this function, please read this article.
How to Сreate a Stock Transfer


There are two ways to create a Stock Transfer:
Directly from the Warehouse Request.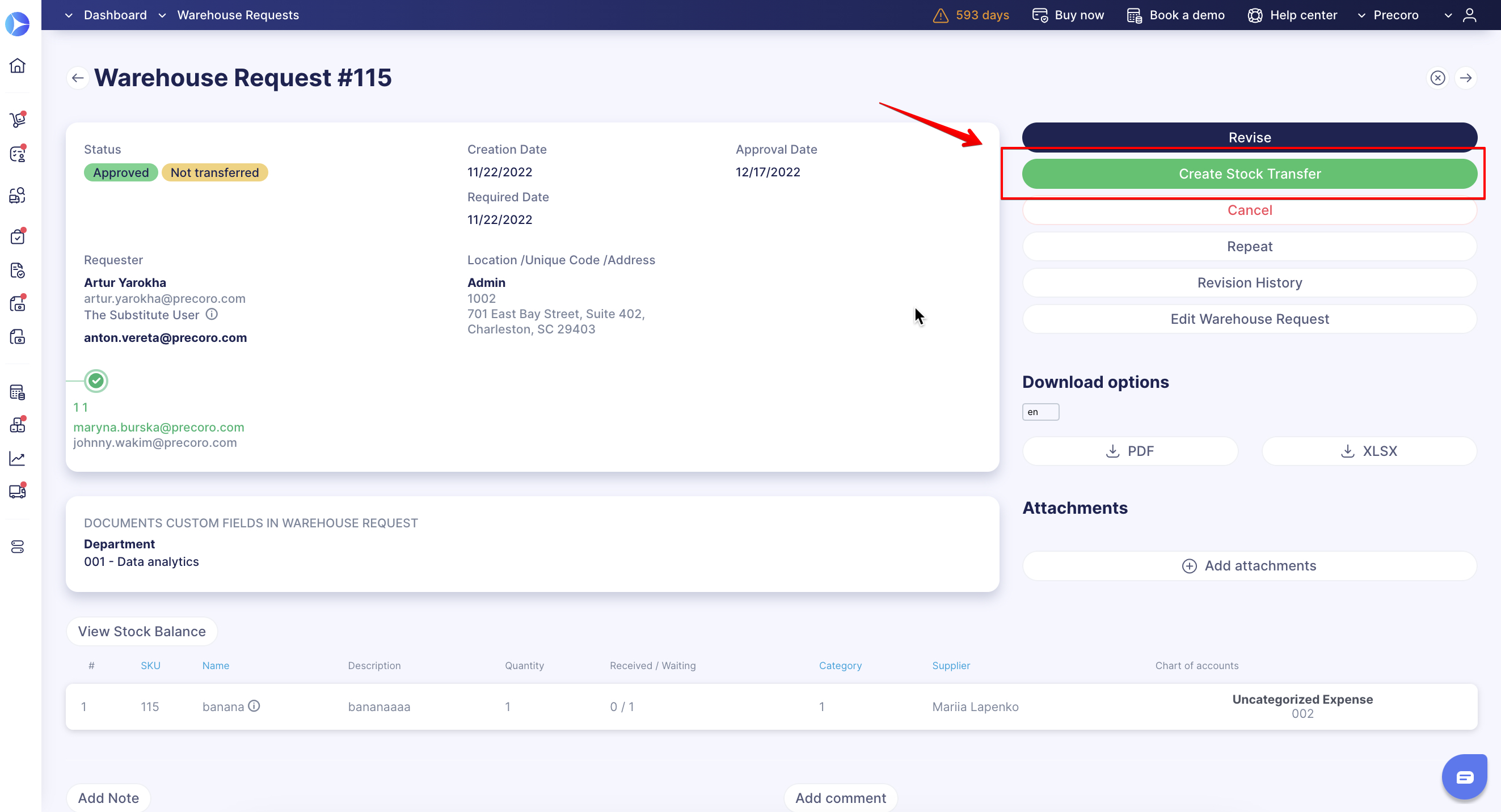 2. From the Inventory page.
To do this, please navigate to the left-side menu and choose Inventory → Create Stock Transfer.
A sticker number on the Create Stock Transfer button indicates the number of open Warehouse Requests to complete for Stock Transfers.

3. On the next page, choose a Warehouse Request to complete the Stock Transfer.

4. On the Stock Transfer page, you can see the required items and available stock balance. Put the amount in the Warehouse column. You can transfer items from multiple warehouses at once.
If you want to keep transferred items in another Warehouse, choose the Warehouse in Transfer to.

5. To complete this document, press Create.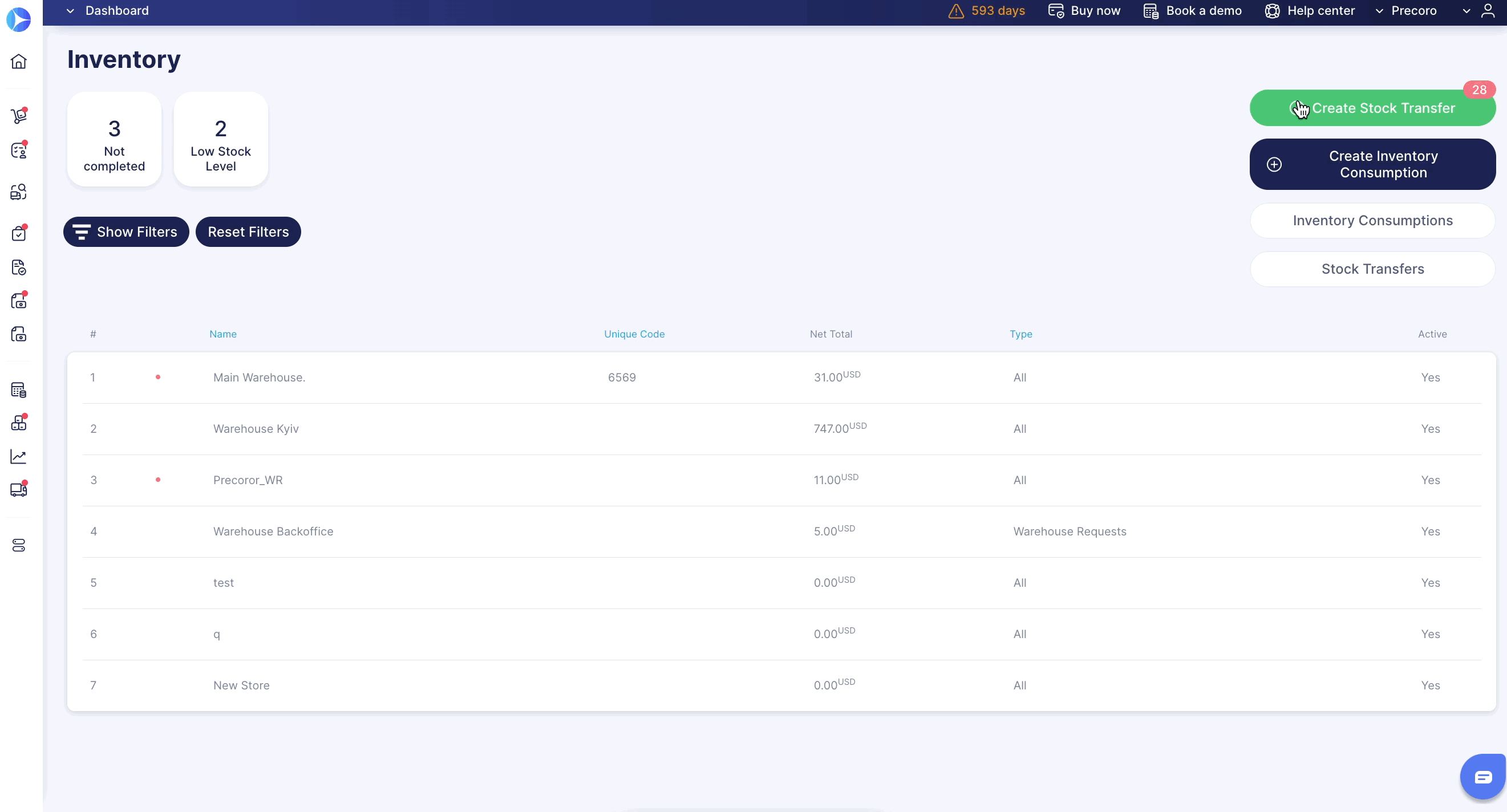 Managing and Tracking a Stock Transfer
Press the Stock Transfers button in the Inventory section to see the list of all transfers and manage them with filters.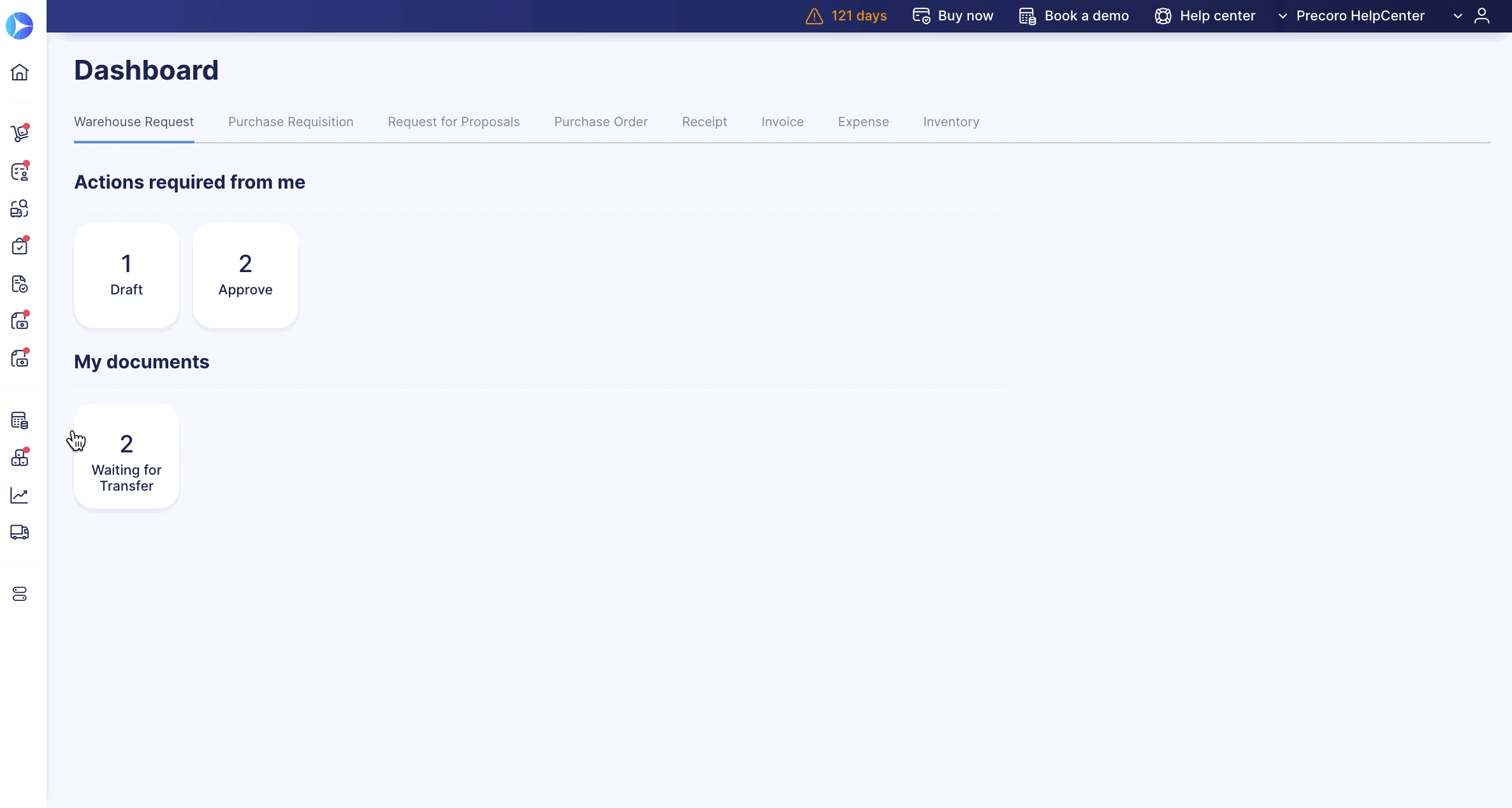 Low Stock Alert Notifications


Precoro will help you effectively manage the balance of the existing items, so you will always be aware when the stock level is getting low.
Please set the days for the Minimum Stock Level notifications in the Daily Reminders tab if you wish to receive email notifications.
You will receive these notifications with information on the items that need replenishing on the company email address:

By using the Order low stock items function on the Inventory management page, you can instantly create an order for the necessary items:
How to cancel a Stock Transfer
After the Stock Transfer is canceled, the Warehouse Request receives the Not Transferred status. The Stock will be updated, and the transferred amount will return.