TABLE OF CONTENTS
How to Create an Invoice Custom Report

In Precoro, you can quickly and effectively gather the necessary data for analyses using the custom reports functionality. Read this article to learn how to use custom reports to your maximum benefit.
Please note: Invoice type of Custom Report is available only for users with active Report and Invoice roles.

Invoice Custom Report allows you to generate any data set describing all Invoices you have access to in Precoro. After running, the Invoice Custom Report can be downloaded in XLSX format. Thus, you can gather, filter, process, analyze, and use any information about Invoices.

Generally, there are two ways you can build an Invoice Custom Report:
By documents, using only General, Supplier, and/or Company data
By items,

using Items (and other) data.
You can filter the Invoice Custom Report by Items and Documents Custom Fields.

Please make sure you have activated Items Custom Fields for the Invoices to see them in the Reports filters.
Find detailed instructions on how to activate Items Custom Fields for documents here.

Let's consider an example of an Invoice Custom Report by Documents. This reporting type is applicable when you need to generally analyze your invoices and cluster documents by specific features without diving into items.
Let's say you want to create a payment calendar for your Accountant based on Invoices created in Precoro. To do this, you need a list of Invoices filtered by status (we need only approved and partly paid documents) with the following indicated parameters:
Invoice Due Date — to understand when you should pay.
To Pay — to know how much you should pay.
Budget Name and Parent Budget — to be aware of the payment money source.
Supplier — to see the payees.
Here is a guide on how to create such a report:

Add and Use Filters in Your Report

Use an Approval Date Filter that shows the final approval date (when the latest approver made a last document confirmation).
Using this filter, you can quickly obtain information on current Approved Invoices ready for payment. Filtering results will not contain documents on re-approval and with In Revision statuses.

The filter can be found:
In Custom Reports with the Invoice document type.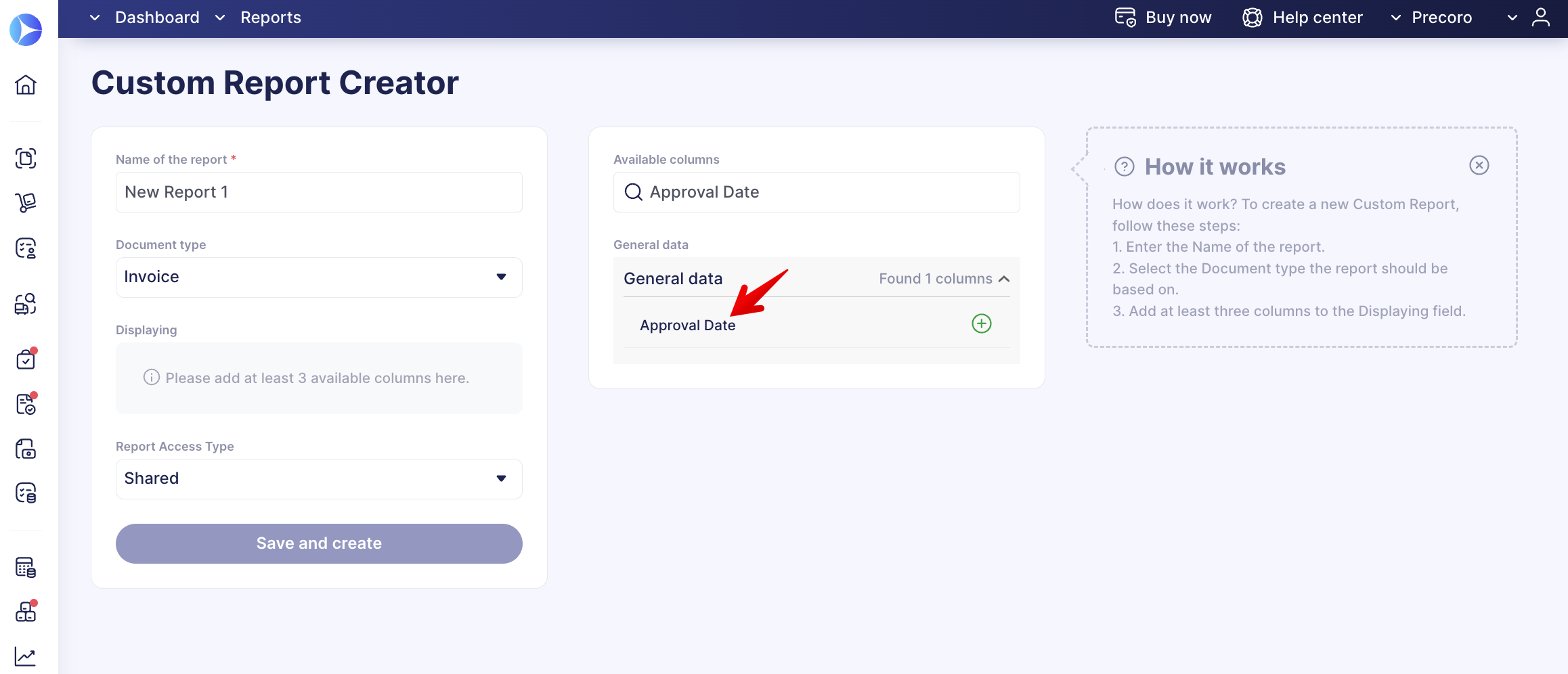 In preset Invoice Export by Items report.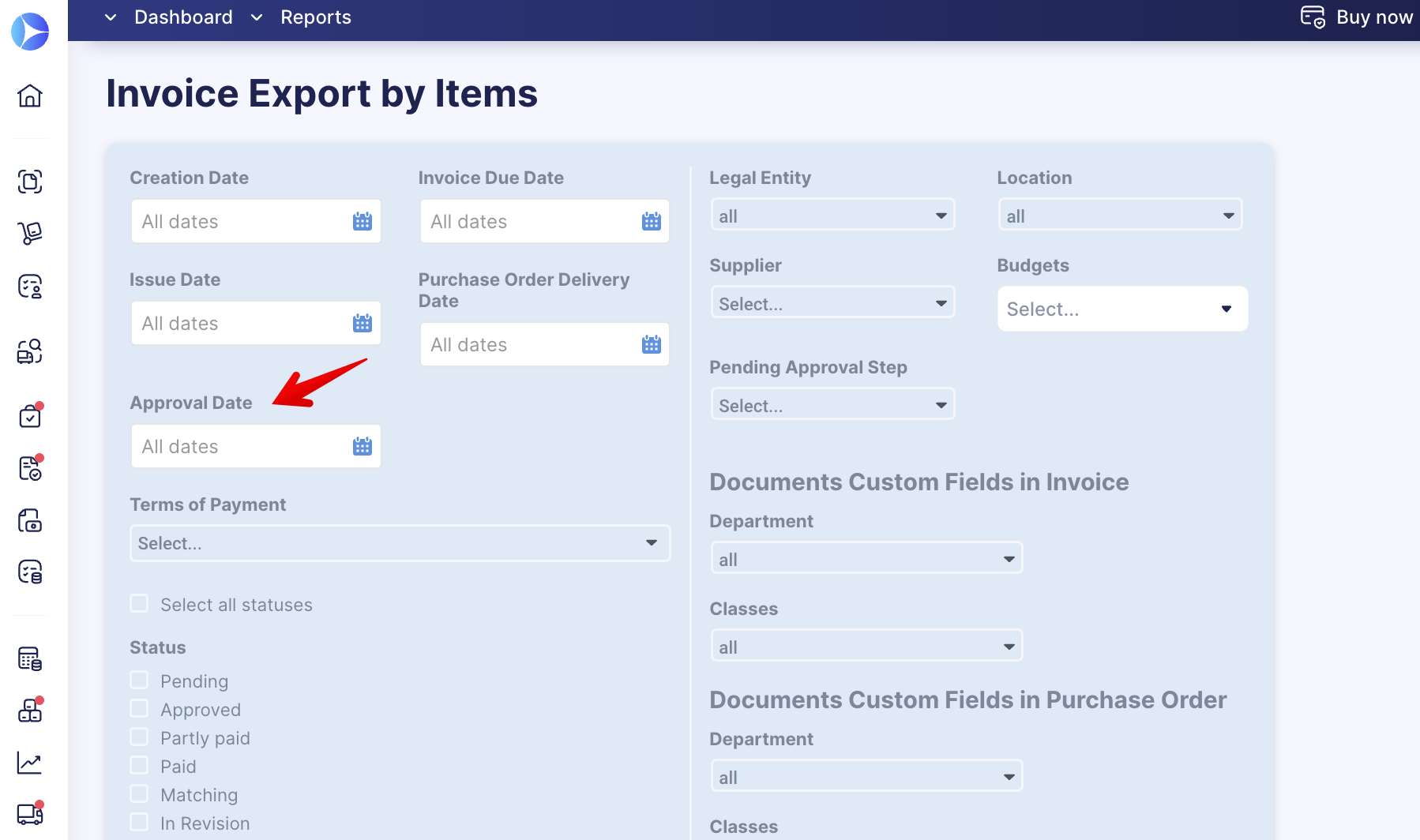 View Purchaser Data from the Custom Invoice Reports

You can receive more information about the Purchaser, from whom the action is required to create the Receipt document that blocks the Invoice.
Please open this article to learn more about the Invoice Without Receipt Blocking Functionality.

You can add Purchaser Email and Purchaser Name fields, from the General Data in the Invoice Custom Report: