A Receipt is a way to track that the suppliers delivered the items you requested in Purchase Orders. Once you have received ordered items or services, you need to mark them as delivered in the system.
This process will benefit your company if you track the stock balance in your Warehouse.
TABLE OF CONTENTS
How to Mark Items as Received
There are two possible ways to do it:
1. Directly from a specific Purchase Order by clicking the
Create Receipt
button.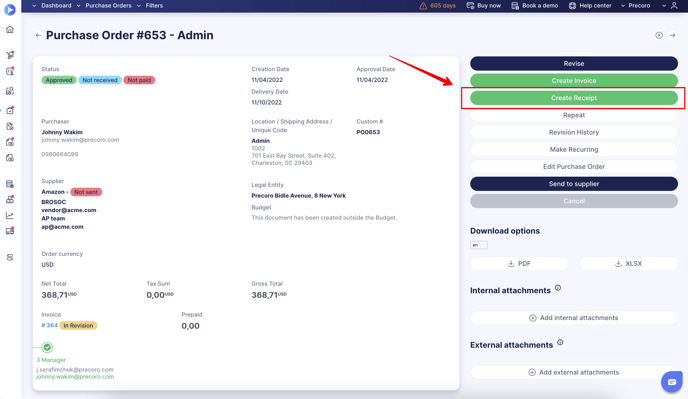 2. On the Receipt page in the left-side menu:
Click the Create Receipt button, choose a relevant PO and click the plus button (+) on the right side of the page.
Select the items you received and specify the received quantity. You can then create as many receipts as you need to cover the number of items left undelivered.
How a Requester Can Get Full Information on the Purchase Order Items from the Receipt


For you to use this function, the Receipt should have a related Purchase Order.

A requester can get full information on the order and items by using the Show Purchase Order button: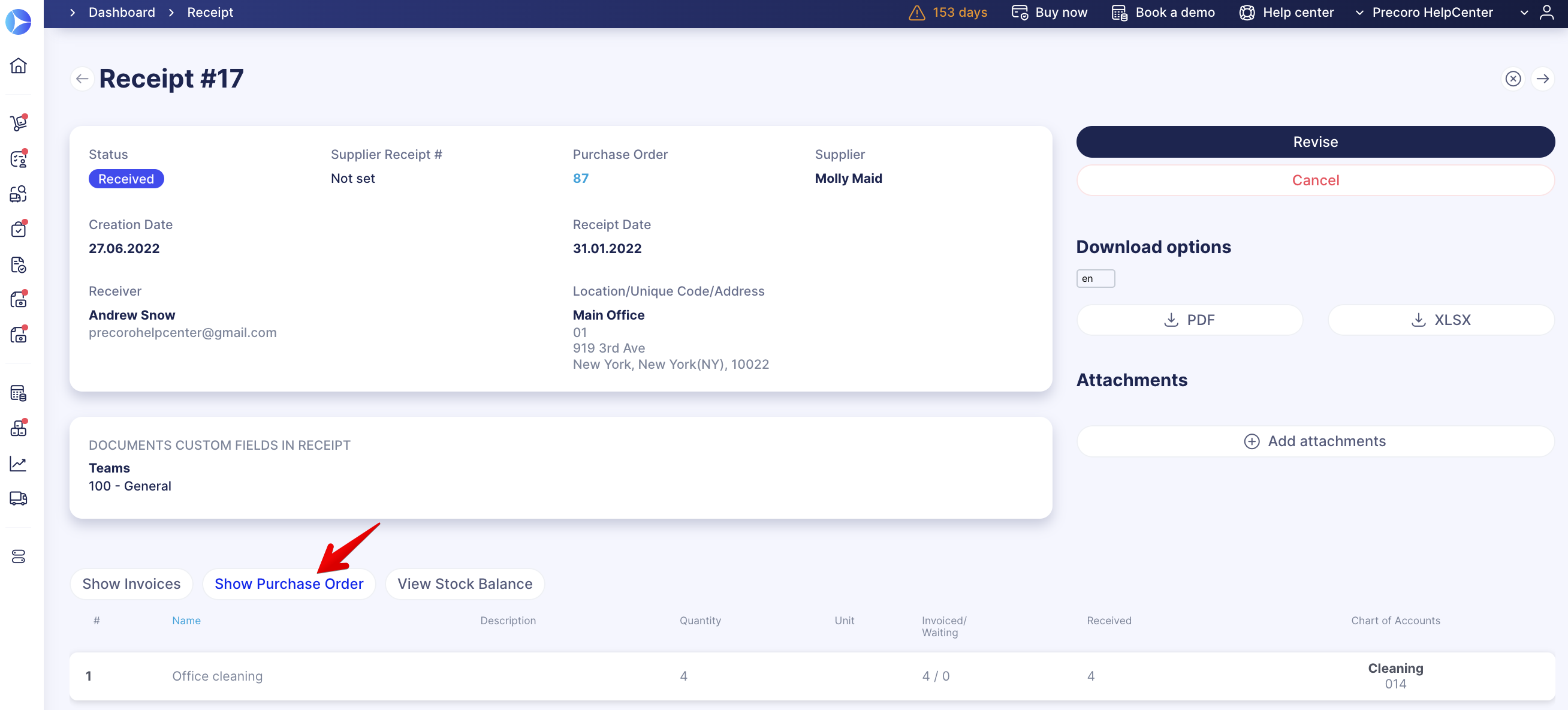 You will see the general Order information and complete information on the Items:



How to Modify the Receipt


If you need to change anything in the Receipt once it was created, use the Revise button.
If you mistakenly created a receipt, or it is no longer relevant for you, you can Cancel it and start again.
For you to use this function, the Receipt should have a related Purchase Order.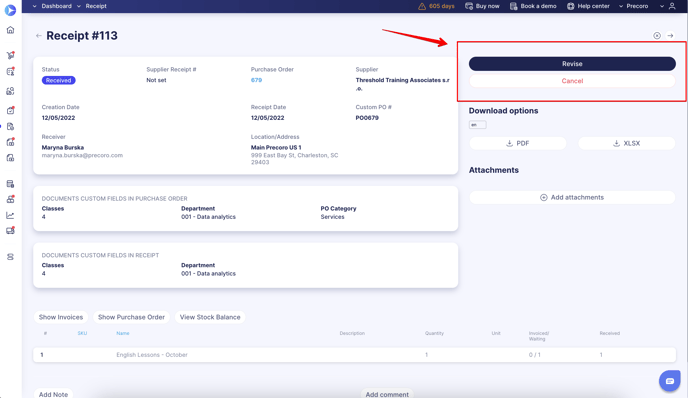 How to Track the Items Delivery

You can track receiving items by the following statuses:

1. Not Received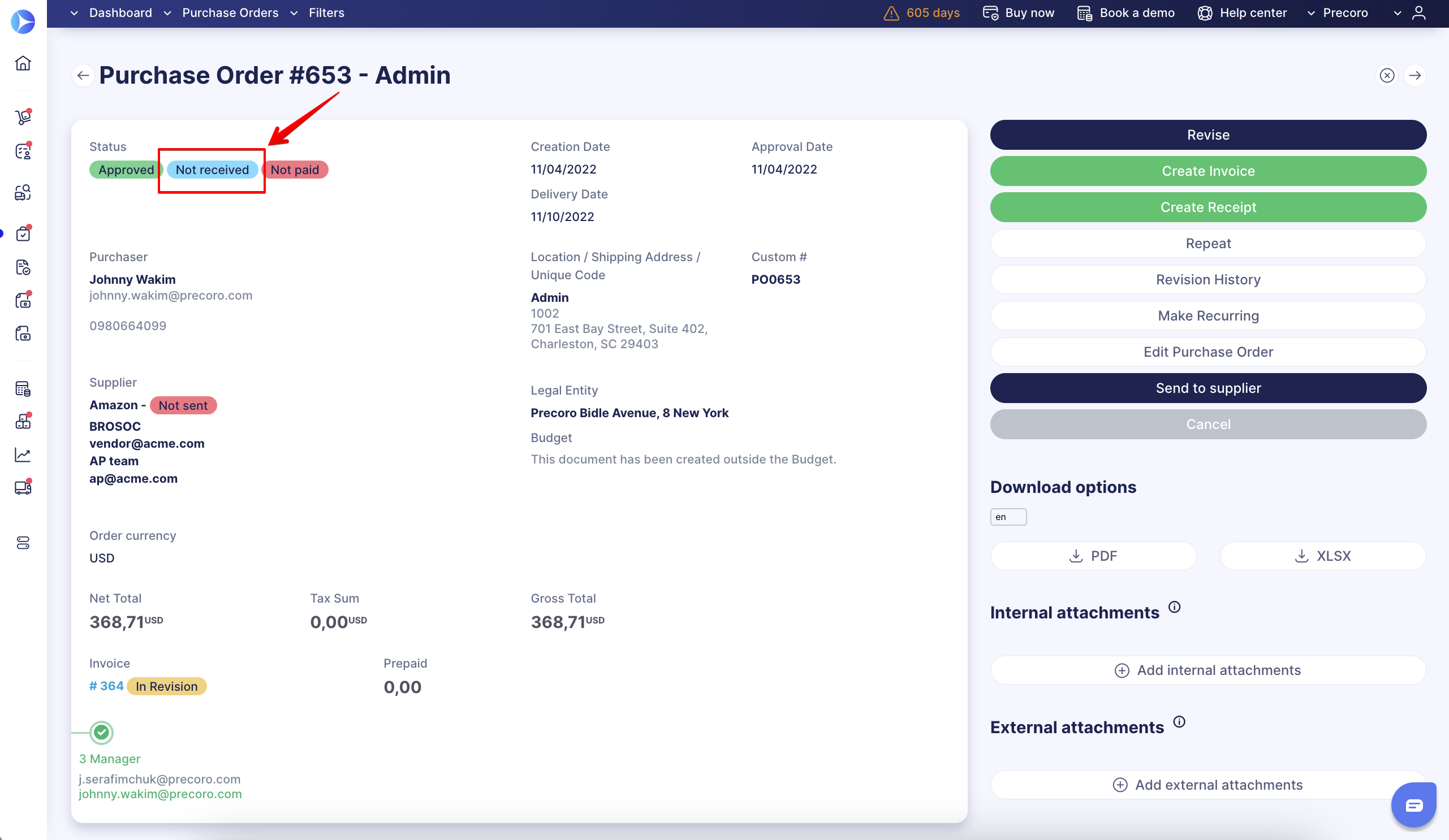 2. Partly Received — if you received only a part of the order.

Please note that if you did not receive some items, you should not add them to the Receipt. Just do not choose the appropriate line on the Receipt creation page.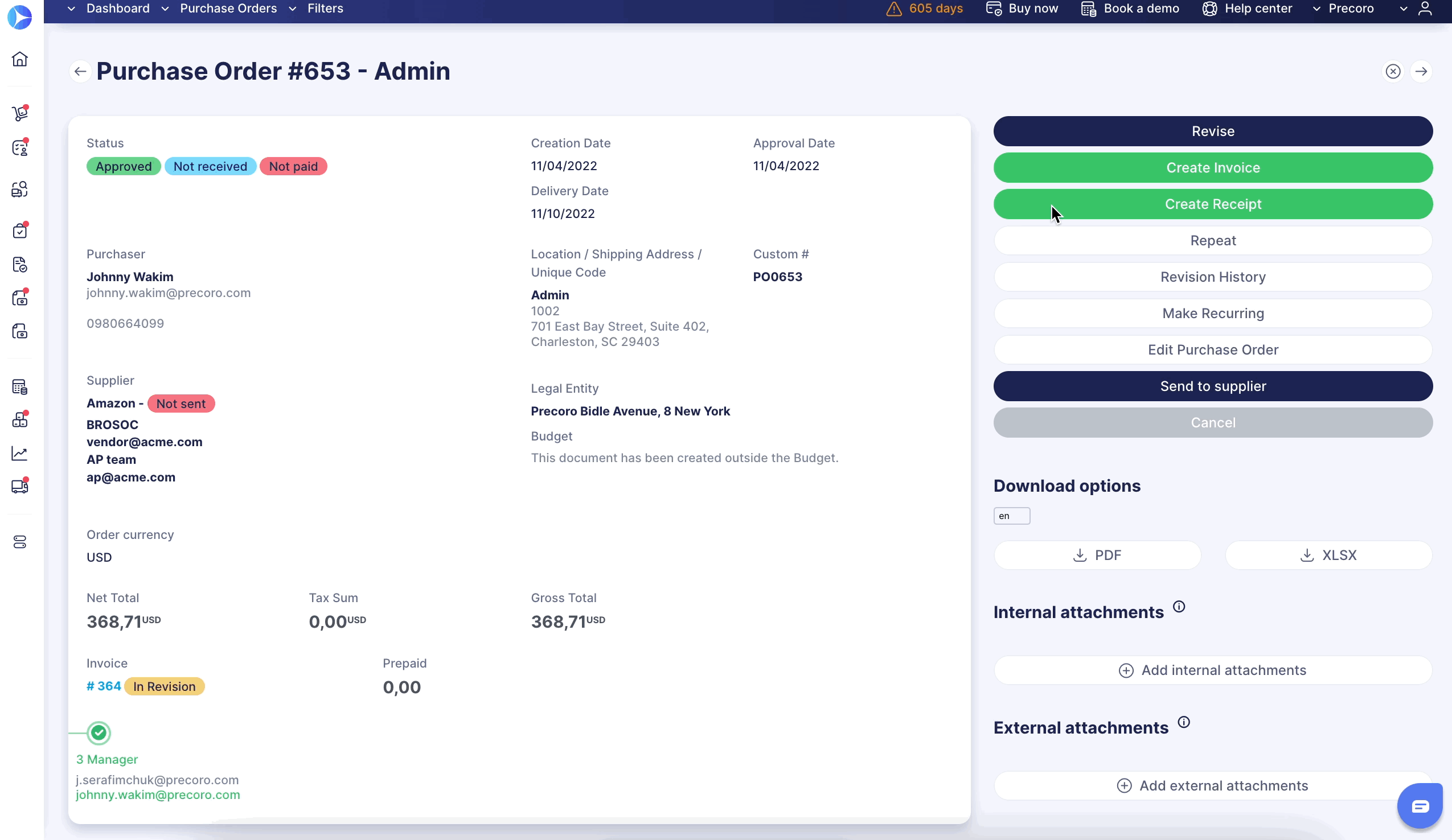 3. Received — if you received a complete order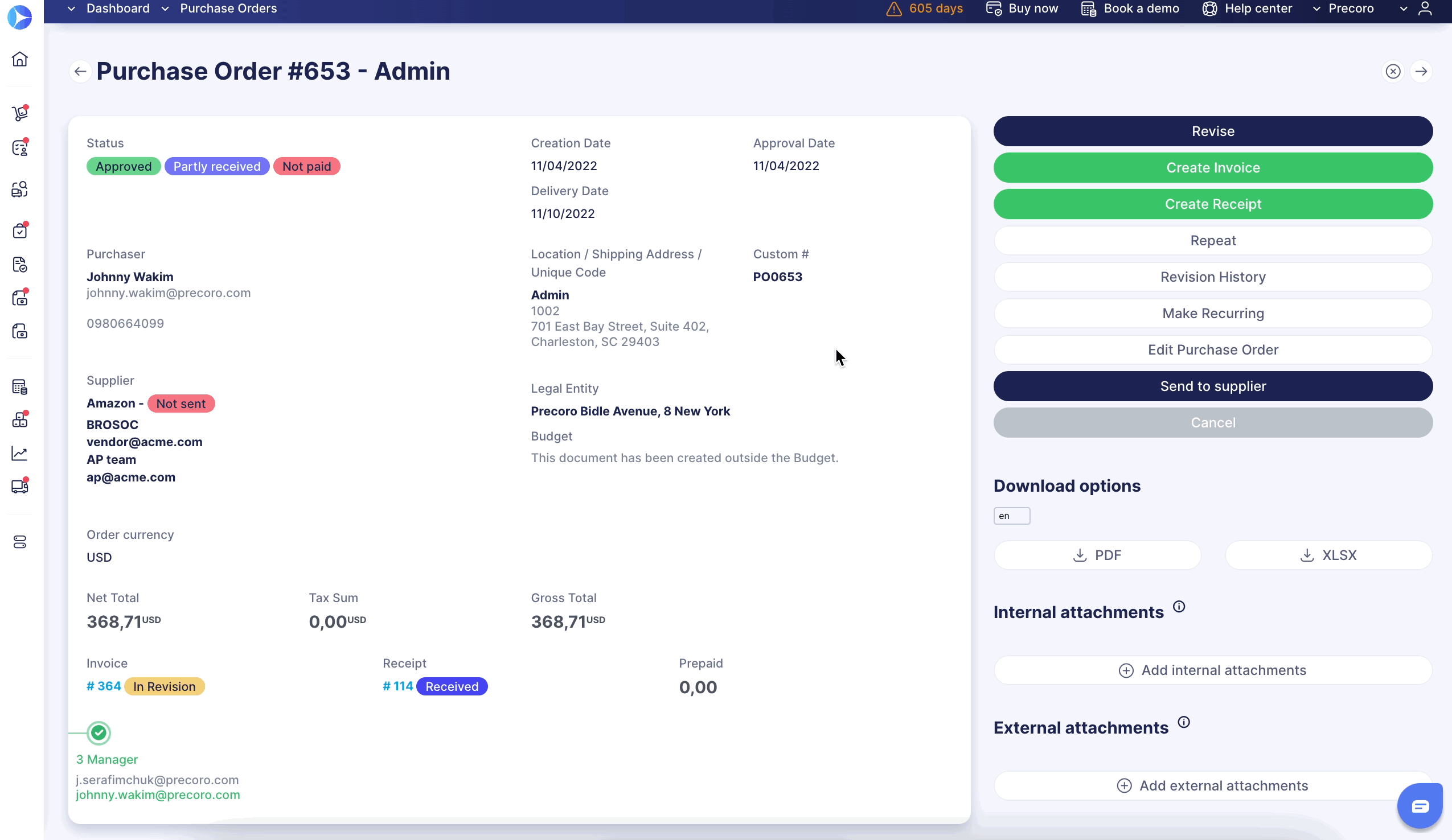 Please note: Items added to the Receipt are not available for revision within the Purchase Order. To be able to adjust the items in PO, you should cancel all related receipts first.
How to Create Receipts in Bulk Using Multi-Select Function
You can select multiple Purchase Orders and create Receipts for all of them in one click.
This function is available to all users with Creator roles and access to the Receipt and Purchase Order modules.

To utilize this function:
Open the Create Receipt page.
Select the necessary Purchase Order documents by ticking them.
Choose the Receive selected

function.

In case you have the Receipt Approval Workflow in place, the documents you have selected to Receive will get the Pending status, and the set workflow logic you have will be executed.