TABLE OF CONTENTS
Through the Purchase Requisitions Page

You can convert a Purchase Requisition document into a Purchase Order through the Purchase Requisitions page, the step-by-step process you can find here.
In case you did not select any Suppliers in the Purchase Requisition document, the system will prompt you to choose one:
Through the Purchase Order Page

When you create a Purchase Order from a Purchase Requisition, it is possible that some of the items in the PR may not have suppliers, so you will have to undertake the following steps to create a Purchase Order:
Go to the left-side menu and choose Purchase Order.
Click on the PO from Requisitions

button.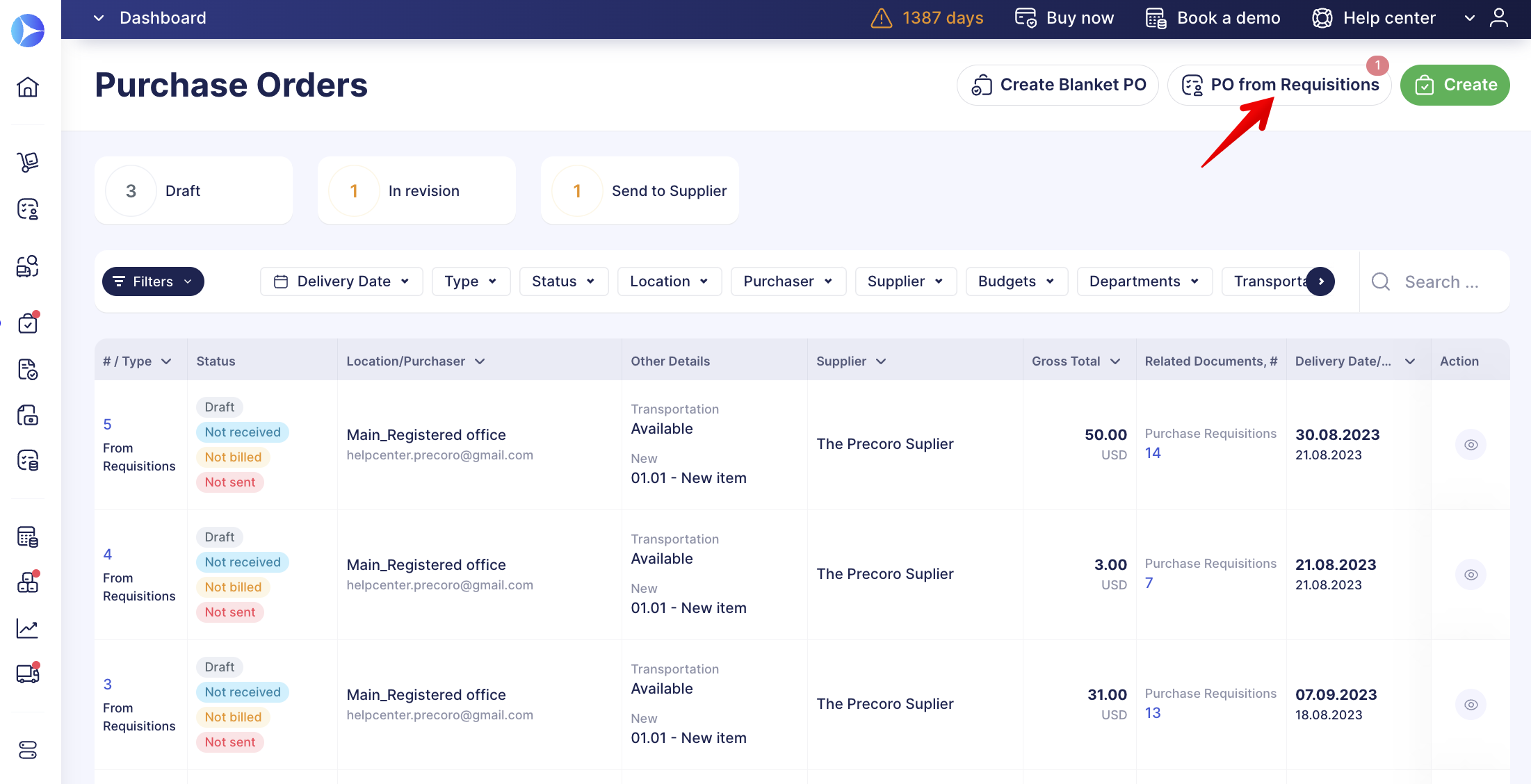 3. Click on the "Please select a supplier" card to choose a supplier.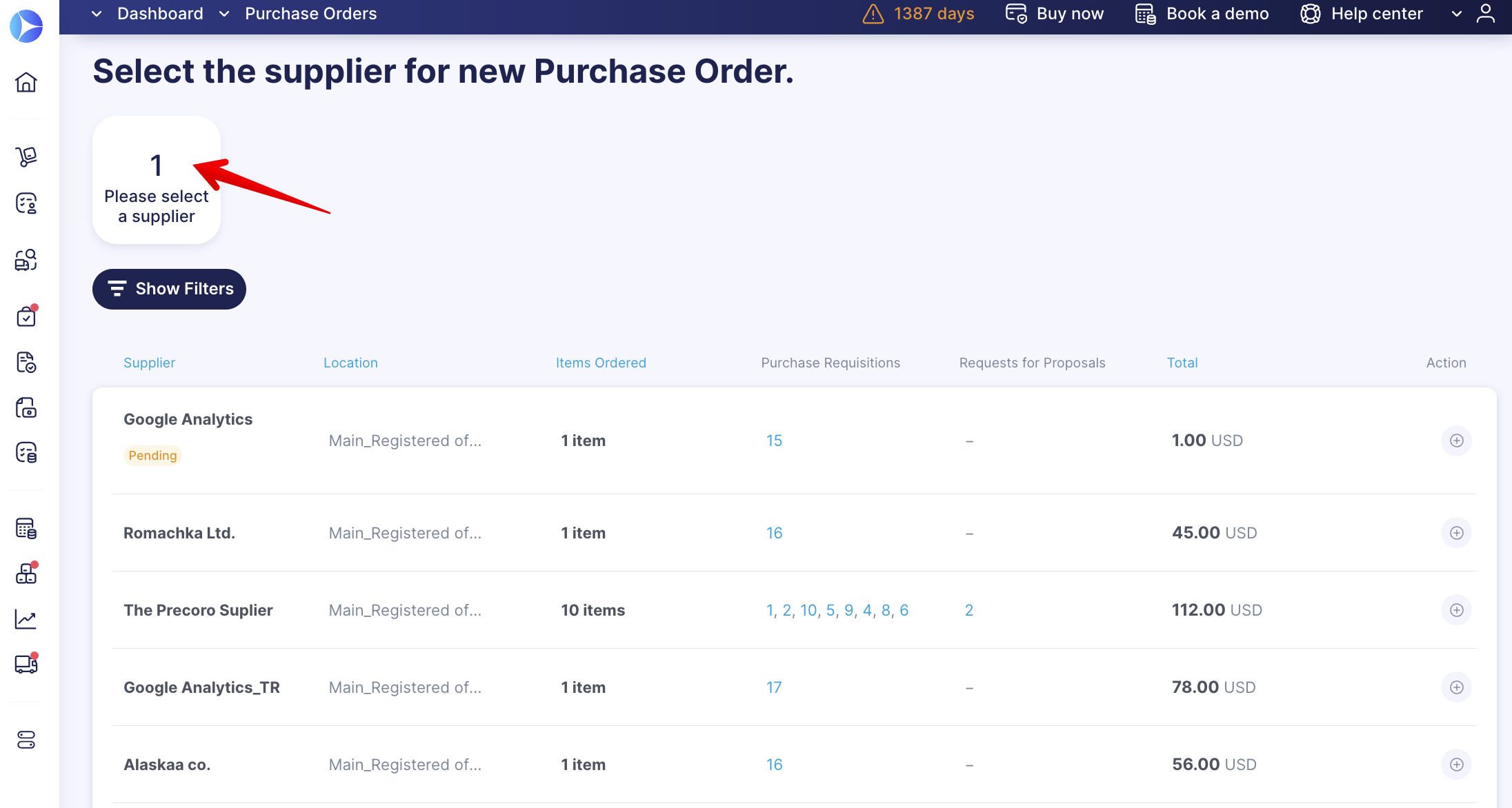 4. Here you can see all the items from an approved PR that does not have a supplier. In the example above, we have 1 item. To choose a supplier, click on the Edit button on the right.


5. Then, choose a supplier from the Supplier column and save the item. After confirmation, it will disappear from this menu.
If you choose two or more different suppliers for items on one PR, you will need to create a separate PO for each supplier.
After choosing suppliers for the item, the process of creating a PO from a PR will be standard. You can check it out here

.