How to Create a Purchase Order for a Foreign Supplier
If your supplier utilizes different currencies, you can add their currencies to their profile. You can do this on the Suppliers Management page.



Once the PO is created, you can choose the currency you need to use and place an accurate order.

The order amount in the supplier's currency will be visible on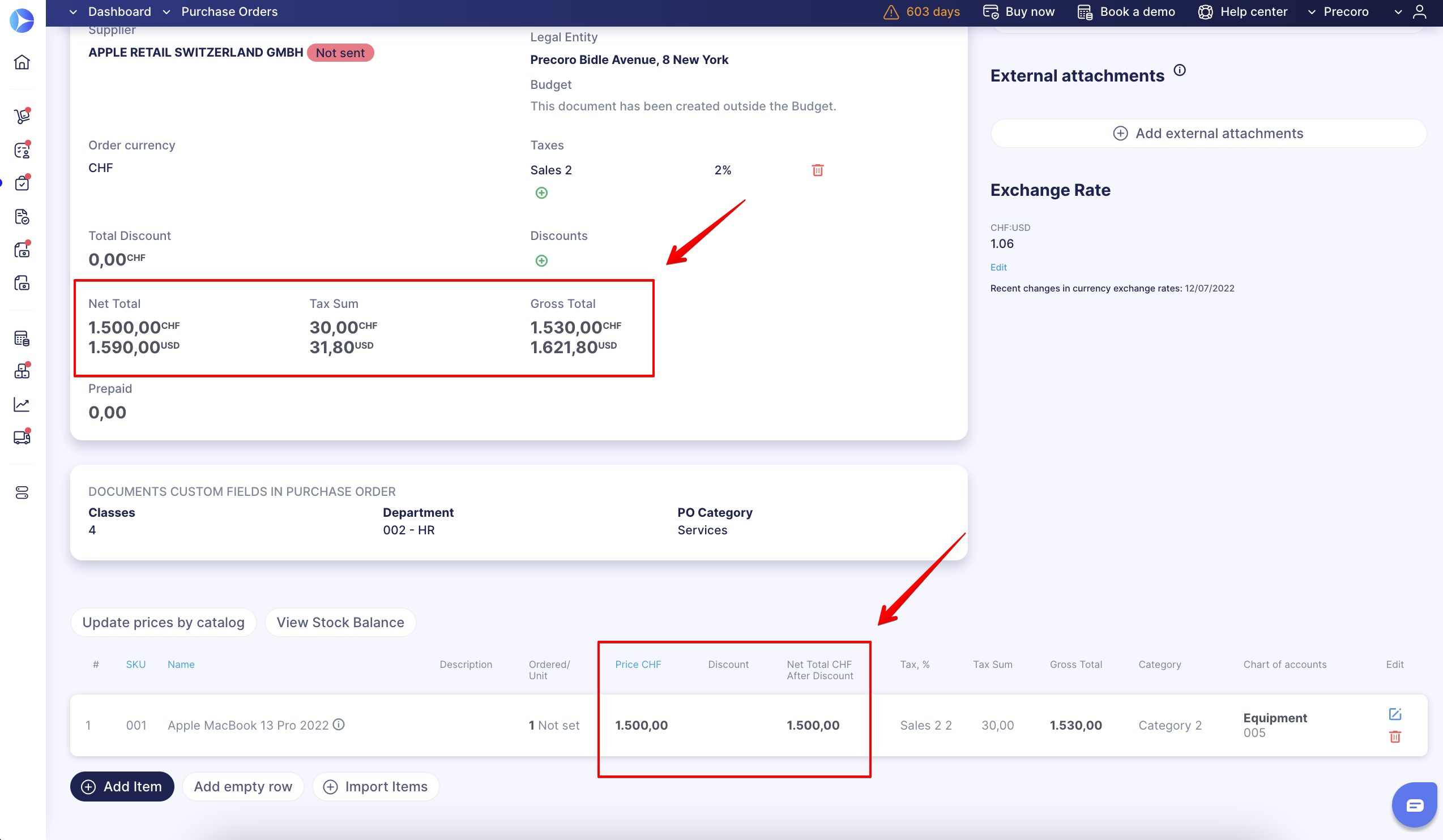 in the general list of Purchase Orders.

The exchange rate for a foreign supply order is only used to estimate the preliminary cost of the order. However, this is not the final rate to be used for payments.