A Legal Entity is any company or organization with legal rights and responsibilities, including tax liability. A legal entity can enter into contracts (e.g., as a vendor or a supplier) and assumes legal liability risk in business.
It is possible to have one or several legal entities. Precoro allows you to manage the legal entity you wish to make an order or any expenditure for and then analyze the recorded data accordingly.
Please note: Your legal entities utilize one currency and have the same processes and approval flows to manage and track purchases.
TABLE OF CONTENTS
How to Set and Create a Legal Entity
To create a Legal Entity, follow these steps:

1. In the Configuration module → Basic Settings → Documents Setup → General Settings tab, find the Legal Entities field and activate it → Save.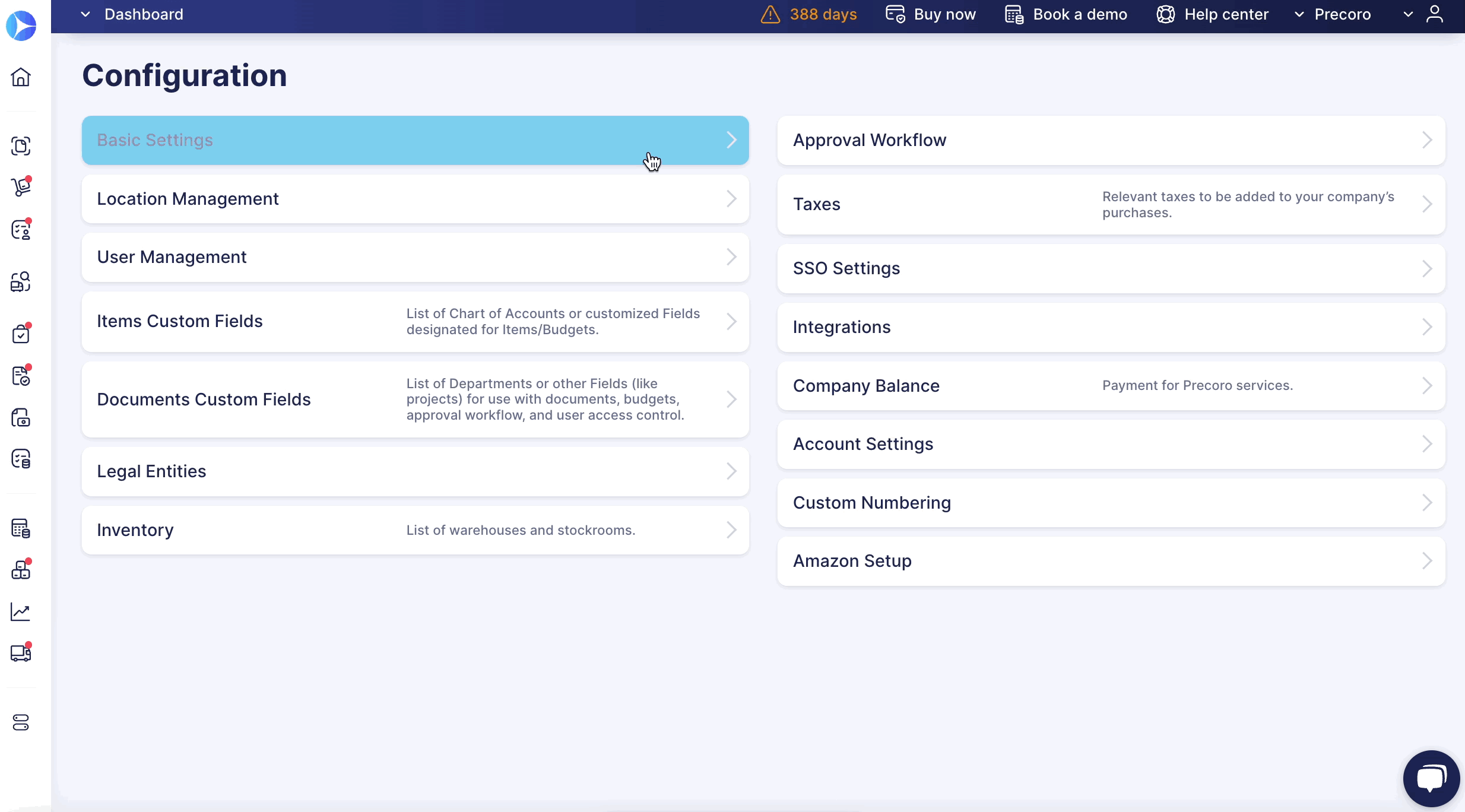 2. Go back to the Configuration page and open the Legal Entities section.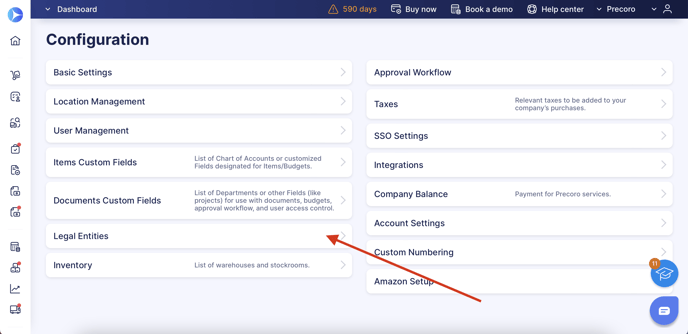 3. Click the Add Legal Entity button.

4. Enter the entity name (this field is obligatory) and all the relevant information.
On the right side, there are Show in POs, Invoices, and Expenses checkboxes. Mark the fields that should be displayed on the PO/Invoice PDF file as active, and uncheck the fields that should not be displayed. Press the Update button once done.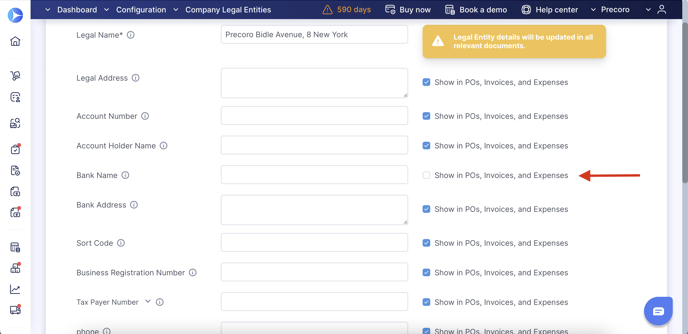 If you need to disable a Legal Entity, switch the enabled button to OFF and press Update.
You can find the disabled Legal Entity using the filter Active → No.
How to Use Legal Entities in Purchase Orders
When you create the Purchase Order, you can select the Legal Entity for which you want to order the items.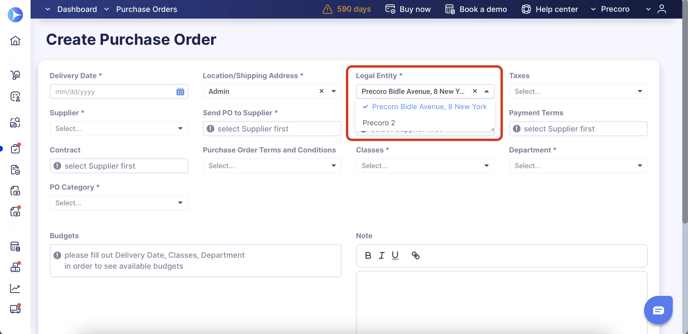 In the PO document this information will be displayed in the following way: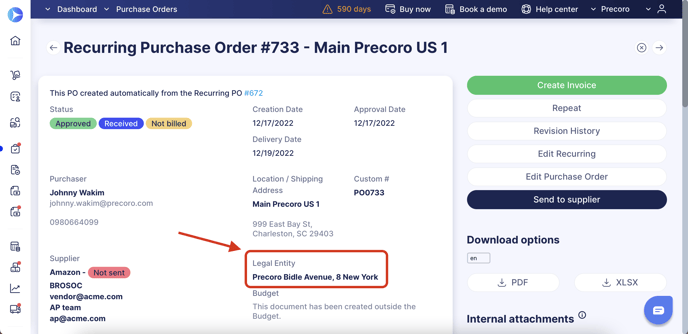 When you open the PDF version of the PO, you can find your Legal Entity's detailed info in the Bill to section. This information will be visible to your suppliers when they receive your purchase order and can also be used for invoicing.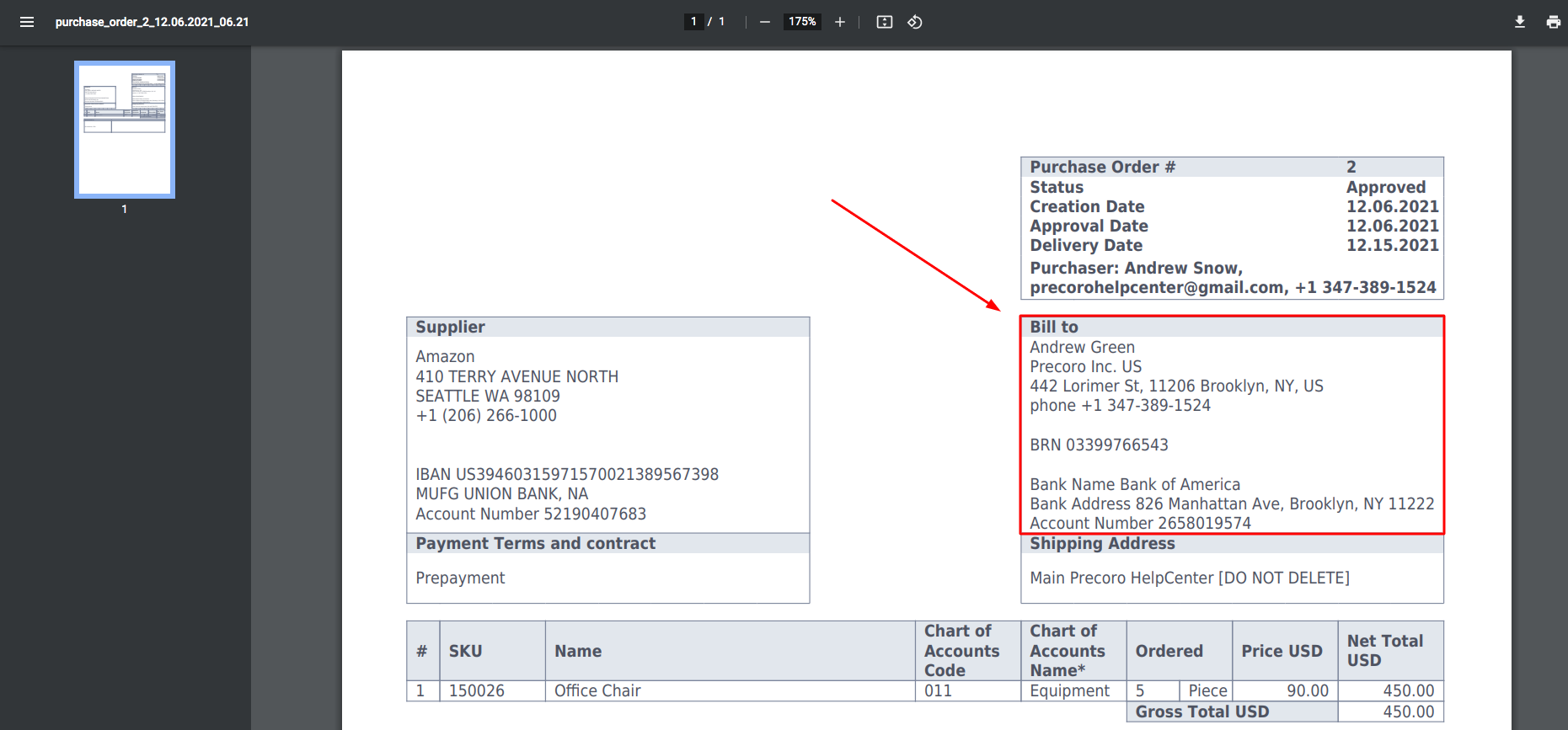 Additionally, you can filter your POs and Invoices by Legal Entities using the Purchase Order/Invoice module filters.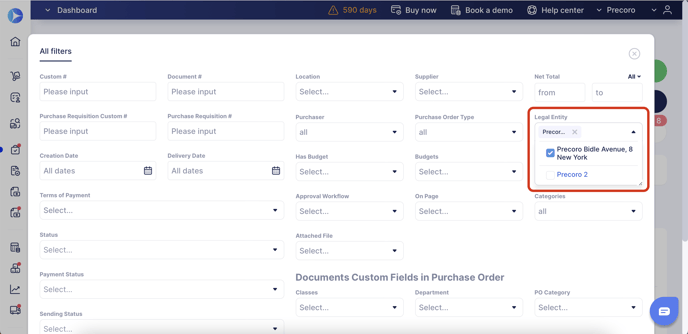 The information on the Legal Entity is exported in the Reports so that you can have the analytics on this field.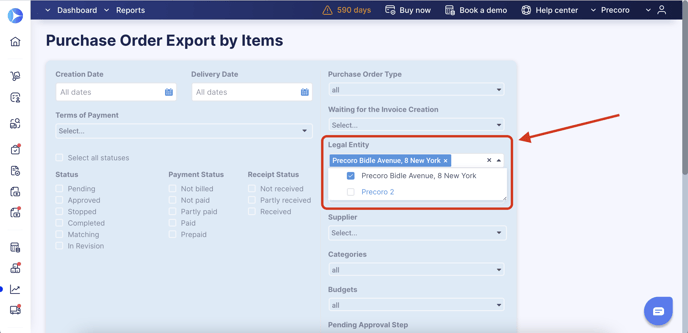 After downloading, you will see the Legal Entity filed in the file: