In Precoro, you can create budgets for specific projects and/or restrict access to budgets for employees from another department.
TABLE OF CONTENTS
How to Include Departments or Projects in Budgets

Activate the Budgets check box in the Documents Custom Field to be able to create budgets by Departments or Projects.
Please note: Budgets by locations, departments, or projects selected at the document level mean that you will only have one budget per document.
If you need to have more than one budget for a Purchase Order or Invoice, you must set up budgets by the chart of accounts or classes.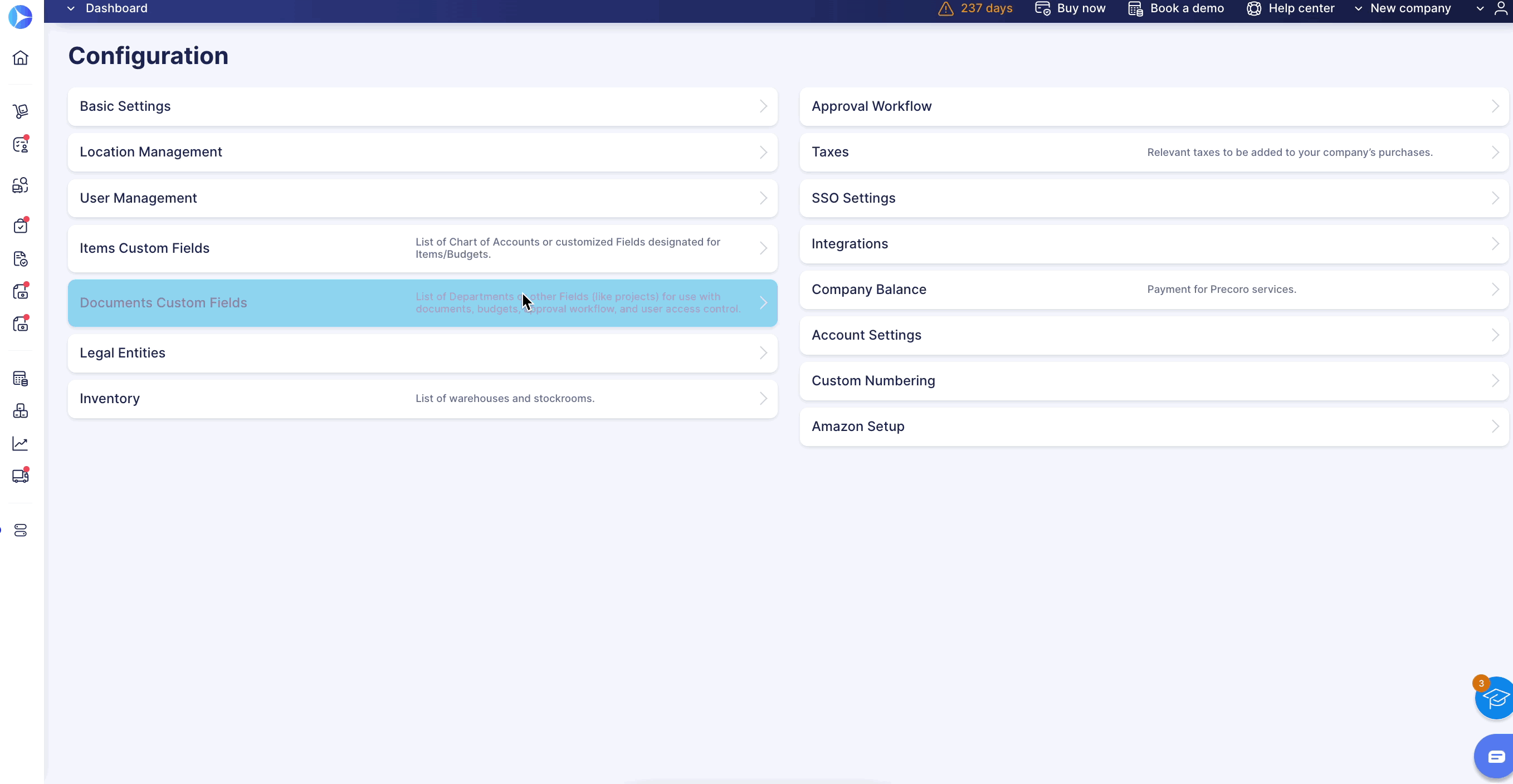 If you do not see Departments or Projects, you can check how to add Departments or Projects here.
How to Create a Budget for Departments or Projects
How to Select a Budget by Department or Project in Documents

When you select the Documents Custom Field option in the PO or Invoice, Precoro will show you the appropriate budget.